The Kid From Mrs. Doubtfire Is A Total Hunk Nowadays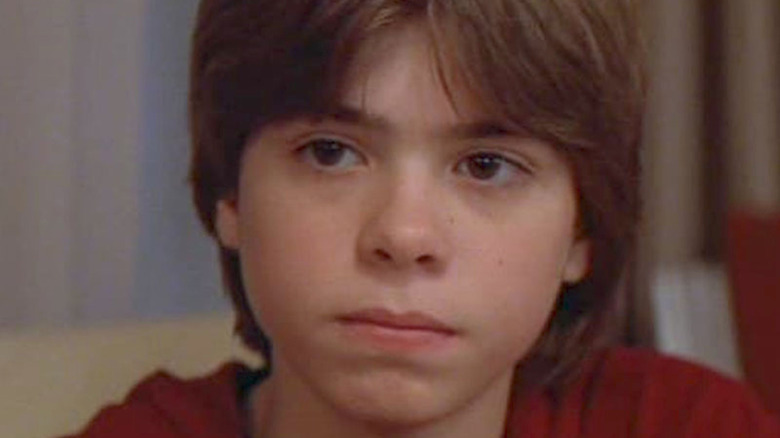 20th Century Fox
While Matthew Lawrence's most famous roles may be from when he was a child star and 90's teen heartthrob, the middle Lawrence brother did grow up to be quite the hunk. Fans probably know Lawrence best from his role in the Robin Williams classic "Mrs. Doubtfire," and Lawrence has opened up about how that time affected him. "It's hard to really put it into words for anybody else just how much you learned and how much it affected your career and your life," he told Page Six. He also revealed that it was Williams who helped him stay on the straight and narrow, something other child stars had trouble with. "I'll never forget it. He called me aside and this was not joking Robin, this is serious Robin. 'Don't do [drugs] Matthew,' " Lawrence recalled. "There are moments when that voice prevented me from doing anything wrong."
After the success of "Mrs. Doubtfire," Lawrence went on to star alongside his brothers in the TV series "Brotherly Love," before taking on his next big role in the fan-favorite "Boy Meets World" in 1997. It's there where Lawrence really hit heartthrob status, with his character frequently acknowledging his good looks and 6% body fat. 
Lawrence has been acting since then and even has a few movies slated for a 2021 release. But for those who want to see more of this hottie now, his Instagram not only shows off how well he's aged, but also his reptiles. Yes, you read that right.
Matthew Lawrence is now a hot "reptile man"
"Mrs. Doubtfire" star Matthew Lawrence is more than just a hot actor from your childhood. He's also a zoologist. The actor told paparazzi about it in 2016, explaining that it's "the study of animals in captivity." Lawrence appears to be particularly fond of reptiles and in 2020 he decided to take his passion to Instagram in a digital series he called "Mr. Reptile Man: Backyard Confessions." In each episode, you don't just get to stare at Lawrence, you also get to meet the several iguanas, turtles, and other reptiles he keeps at his home zoo.
When the "Brothers of the Frontier" actor isn't taking care of his animals, he's probably hanging out with his equally hot wife, "Dancing With the Stars" star Cheryl Burke. The two were married in 2019. "Matt brings out the best in me," Burke gushed to People. "He enjoys every moment and that helps me appreciate life even more." The two had a long courtship after meeting through the dancing competition in 2006, and Burke revealed "There was an attraction right away."
The dancer is also encouraging her hunky husband's love for animals. "I love that that's his hobby," she told ET, "because it's so sweet to see him talk passionately about animals." Lawrence is equally supportive of his love, using his social media to also promote her work, dancing, and podcast. It seems Lawrence has definitely grown up from a child star to a hot and passionate husband.