How Much Is Steve Irwin's Son Robert Worth?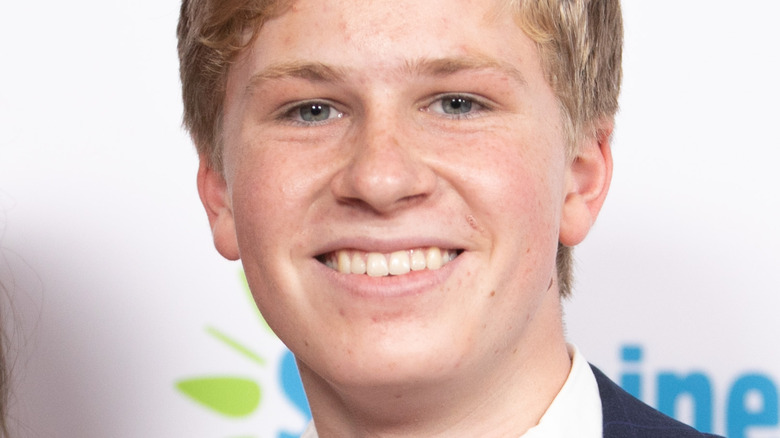 John Wolfsohn/Getty Images
We may receive a commission on purchases made from links.
Robert Irwin is widely known as the son of Terri and the late Steve Irwin. He's also brother to Bindi Irwin and uncle to her daughter Grace. And his similarities to his father are pretty ... wild!
Robert seems determined to keep his father's legacy alive as he spends his days running after crocodiles at the Australia zoo. The first time feeding a crocodile is an important milestone, as Robert detailed to CBS News in 2020. "I remember the first time we ever got to feed a croc, Bindi was 10 years old. And then when I turned 10 a few years later, it was the rite of passage for me," he said. He also said that every day was an adventure when you grew up with an animal-obsessed dad. "One of our earliest memories ... he got us up one morning and said 'Bindi, Robert, Terri, come out to the backyard, I've got something to show you guys!' We get out into the backyard and there under our clothesline is a big Sumatran tiger ... every day you just never knew what he was going to do," he told 2GB in March.
Fans are quite familiar with the Irwin family, but some people might be curious about Robert's bank account. Keep reading for more details on his net worth.
Robert Irwin has amassed a small fortune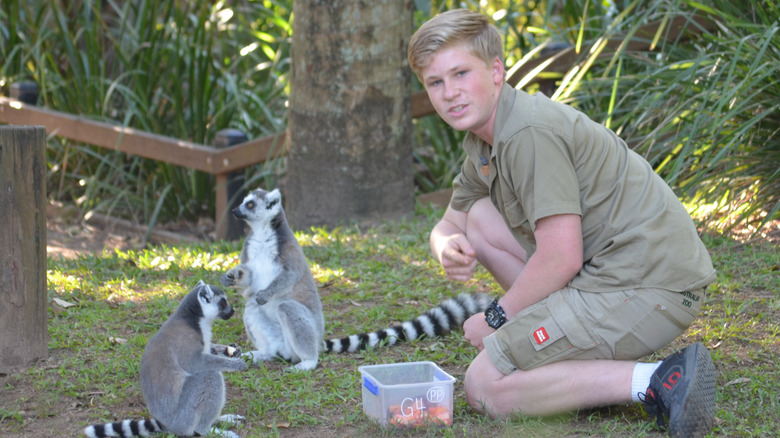 Shutterstock
Robert Irwin is worth approximately $3 million, according to Celebrity Net Worth. In addition to his work at the Australia zoo, he also stars on the reality TV series, "Crikey! It's the Irwins." He also hosted the show, "Wild But True" for Discovery Kids, and had a hand in creating the "Robert Irwin: Dinosaur Hunter" book series. He has also lent his talents to the 2010 film "Free Willy: Escape from Pirate's Cove" and had a voice role in the Australian version of 2015's "The SpongeBob Movie: Sponge Out of Water." It's clear Robert isn't solely relying on his zoo paycheck!
However, the coronavirus pandemic made a significant impact on his earnings. According to Sunrise, Robert and his mom Terri had to shut down the zoo for 78 days and were reportedly responsible for "$400,000 per week on staff wages" and $78,914 to feed 1,200 animals. Terri said "everybody stepped up" and her son "sold photography online" for extra cash. Robert said the pressure was difficult. "The fact that you just don't know when you're going to reopen, you don't know if it's going to be three months, six months or a whole year," he told the outlet.
"We all got through it stronger on the other side and that was absolutely thanks to mum," he added. "The only reason I think that we're still here and all of our conservation work can continue is because of mum." He's humble like his pops.