Is Robert Irwin Dating Anyone?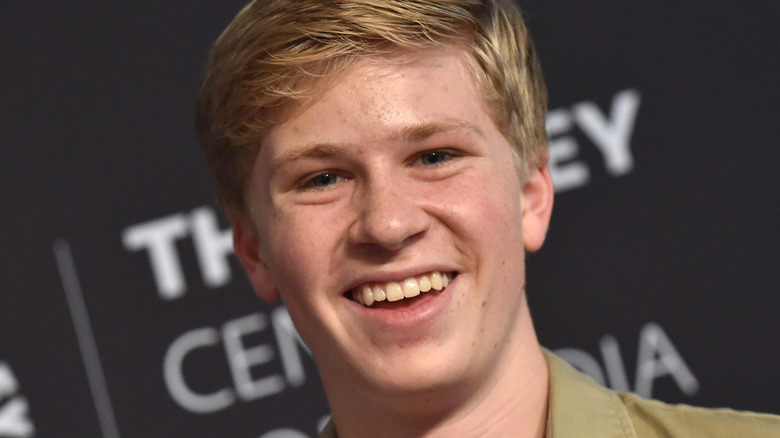 Shutterstock
Animal lovers around the world definitely know the name Irwin. The Irwin family, and largely late patriarch Steve Irwin, captured the hearts and attention of millions with their fun yet fascinating approach to wildlife via Animal Planet's documentary series "The Crocodile Hunter," and its spinoff shows like "Croc Files" and "The Crocodile Hunter Diaries." But while we arguably came for the crocs, we stayed for the family.
Both Steve and Terri Irwin frequently featured their two children, Bindi and Robert, on the show, teaching them — as well as viewers — about different animals. "Growing up with mom, and dad especially, I don't think it was even a consideration to become an astronaut or a ballet dancer," daughter Bindi once said during a clip for "Oprah: Where Are They Now?"
Steve tragically died in 2006 due to a stingray accident leaving behind his family. But Terri, Bindi, and Robert have kept his legacy alive by continuing to work with the Irwin family's Australia Zoo, as well as the TV series "Crikey! It's the Irwins," which premiered on Animal Planet in 2018. But now that the Irwin kids are all grown up, how are their love lives, especially Robert's? One can't help but wonder! Read on to find out.
Robert Irwin has been linked to two women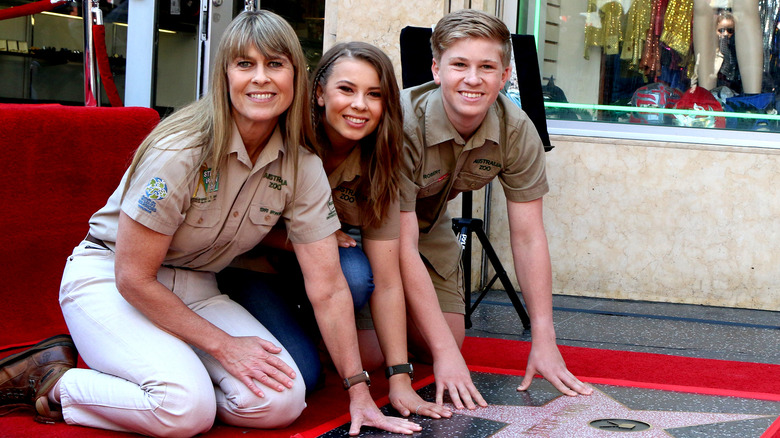 Shutterstock
Robert Irwin has definitely followed in his father, Steve's, footsteps by taking on a major role at the Irwin family's Australia Zoo and also working with animals on TV. The 17-year-old, as of this writing, not only works on "Crikey! It's the Irwins" with mom and sister, Terri and Bindi Irwin, but he's also a wildlife photographer, which he features heavily on his Instagram page.
Robert's older sister, Bindi, is married to Chandler Powell and has a child, Grace per People. Robert has been linked to two women, Irwin fan Elisha Jackson and animal lover and actor Emma Perry. Both Jackson and Perry have taken to Instagram to showcase their possible relationships with Robert. 
Jackson captioned a 2020 post of herself with an Australia Zoo banner of Robert, "yesterday I went to Australia Zoo and told @robertirwinphotography how I felt" while Perry captioned a post of her and Robert in 2020 with a birthday tribute to the photographer, writing, "Happy Birthday...to one of the kindest, most intelligent, compassionate, super fun guys I know @robertirwinphotography!" Perry went on to write "the world is so lucky to have such a sweet soul in it! I look forward to ... catching up on all the celebrations we missed this year and making many more great memories! Biggest hugs!!!!" It's not certain where Robert stands with Jackson or Perry, but he's got time to figure out his love life.