The Real Meaning Behind John Mayer's New Song 'Last Train Home'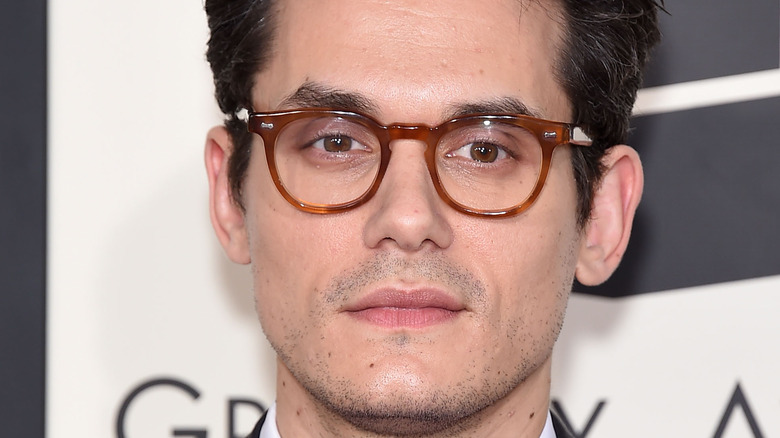 Shutterstock
John Mayer is making his comeback in the music industry. The singer-songwriter has laid low in the past few years. Though he hasn't released a record since 2017, he has been working on his new album "Sob Rock," which is set to be released on July 16. He also teamed up with comedian Dave Chapelle in May for a pop up show in Yellow Springs, per Dayton. Mayer and Chapelle's friendship dates back to 2004 when the singer appeared as a guest on "Chapelle's Show." In 2018, on an appearance on "Jimmy Kimmel Live," Mayer called Chapelle "one of the greatest leaders" he's ever seen. They've also collaborated on joint shows together.
Despite Mayer's foray into buddy comedy with Chapelle, he's still a musician at heart. In March, he teased that he was making a comeback with "Sob Rock," adding that the album was "recorded, mixed and mastered" (per Page Six). Fans immediately took notice and Mayer delivered. He released the first single off his eighth studio album, titled "Last Train Home" on June 4. Find out what the song means below.
John Mayer's 'Last Train Home' is about second chances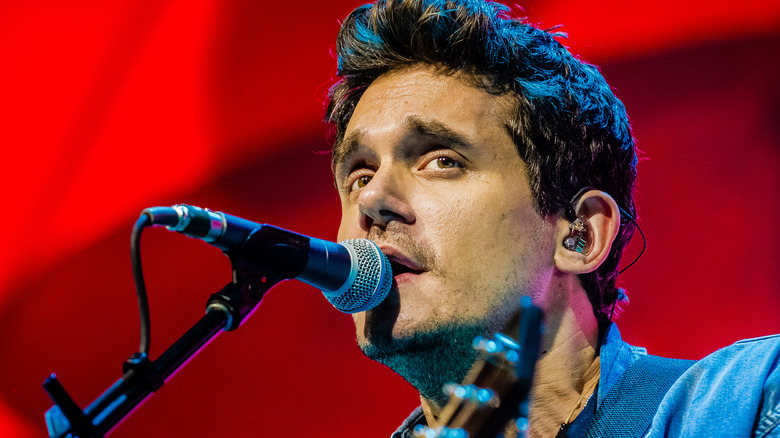 Shutterstock
John Mayer has been lauded for his songwriting skills — and "Last Train Home" doesn't disappoint, as he sings about wanting a second chance in a toxic relationship. "And if you wanna roll me / Then you gotta roll me all night long / And if you wanna use me / Then you gotta use me till I'm gone," Mayer sings in the first verse about being a drug to his lover. However, Mayer goes deep into his feelings in the chorus when he laments about not being present in the relationship.
"I'm not a fallen angel, I just fell behind / I'm out of luck and I'm out of time," Mayer sings in the chorus, before telling his lover, "If you don't wanna love me, let me go / I'm runnin' for the last train / I'm runnin' for the last train home." The metaphorical train Mayer's one is a painful one as he can't quit his lover and asks her to stay even though there's potential that it'll end badly.
And if you're gonna hurt me / Then you gotta hold me next to you," Mayer sings in the second verse. He then acknowledges "things go wrong" in the relationship because he puts his heart "where it don't belong," in the last chorus.
Despite acknowledging his flaws, Mayer believes his lover is "the last train home," and he's willing to "surrender" to be "on the last train running."