Jamie Dornan's Nude Modeling Past Revealed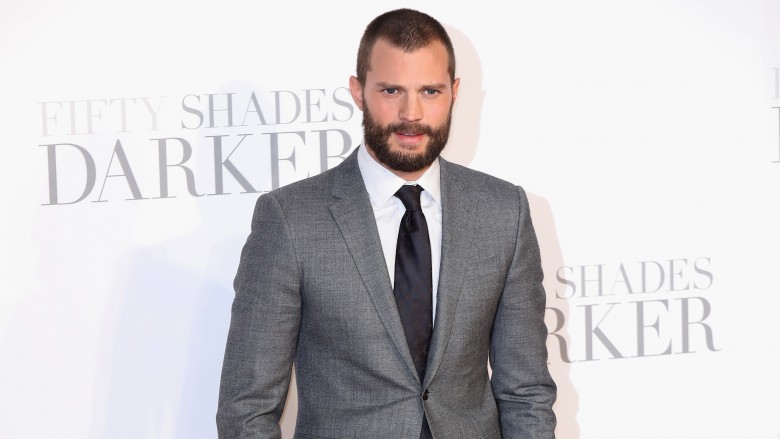 Getty Images
Mr. Grey, is that you?
Billions star Malin Ackerman stopped by Late Night with Seth Meyers to chat about that time in the early 2000s when she was paid to hang out with a nude Jamie Dornan.
Explaining a throwback Abercrombie & Fitch ad, Ackerman tells the audience (via Page Six), "I don't know if you guys notice, but that's Mr. Dornan before he was Mr. Grey."
Long before any red room or Mrs. Robinson, a young Dornan—who's best known for playing Christian Grey in the Fifty Shades of Grey franchise—worked as a model for brands including Abercrombie & Fitch and later Calvin Klein. And much like his current on-screen persona, the 34-year-old actor clearly didn't have a problem with nudity. "I got to see everything, it was great," Ackerman added.
That's more than fans of Christian Grey can say considering Dornan's lack of, err, showing all his goods in both Fifty Shades and Fifty Shades Darker, which released earlier this month. But back in the day, Ackerman recalled, "We got to set and after two shots the clothes just came off. [The photographer] didn't want any clothes on us. Needless to say we got to know each other very well."
Post his days spent modeling in the buff for Abercrombie & Fitch, Dornan went on to wed English actress and musician Amelia Warner in 2013 and the couple welcomed their first child, a daughter named Dulcie, later that year. In 2016, Warner gave birth to a second daughter named Phoebe.