How Much Is Martin Sheen Worth?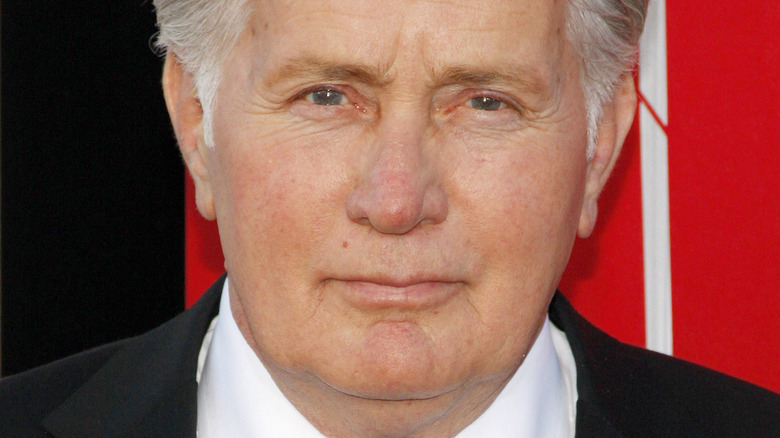 Shutterstock
With all of his children – Charlie Sheen, Emilio Estevez, Ramon Estevez, and Renée Estevez — being veteran actors themselves, Martin Sheen has built a veritable Hollywood dynasty. Born in Dayton, Ohio to a Catholic Spanish father and Irish mother, per The Daily Telegraph, Sheen knew poverty well as a child, one of nine sons in a family that saw Sheen's mother die when the children were young. With Sheen's father working full-time, Sheen once shared, per the outlet, "We each had to work to support ourselves. I was a caddie from the time I was nine until I left home." 
Arriving in New York in 1959 to find stage work, Sheen learned that his birth name, "Ramón Antonio Gerardo Estévez," proved difficult for booking roles. As he said in 2003 to "The Actors' Studio" (via CNN), whenever he gave his name over the phone to book a job, "it was always gone" by the time he showed up in person. Sheen changed his name — unofficially — and scored his first film breakout with 1973's Sissy Spacek vehicle "Badlands." He then earned a BAFTA nomination for his acclaimed role in 1979's "Apocalypse Now." 
Sheen's steady work in subsequent years, via IMDb, reached a peak with "The West Wing," where he played president Josiah Bartlet and scored six Emmy nominations for it. In 2021, with his long-running role on Netflix's "Grace and Frankie," let's take a look at how much the acting icon is worth.
Martin Sheen has come a long way from his humble beginnings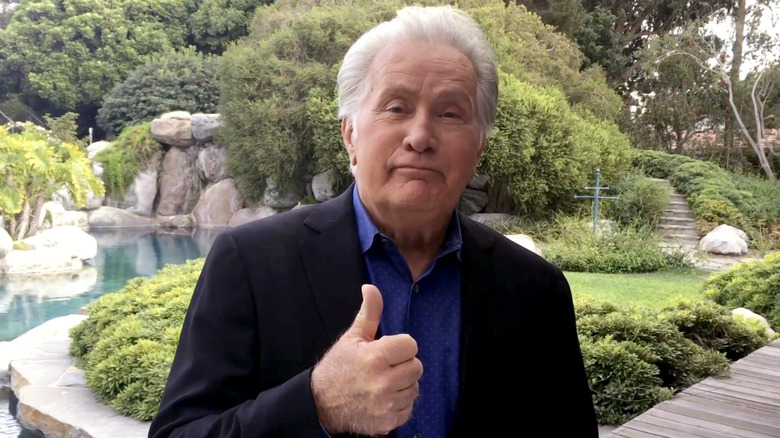 Arturo Holmes/Getty Images
For a man who once held a $5-per-week custodial job as a struggling stage actor (per The Daily Telegraph), Martin Sheen has done well for himself. Estimated to be worth $60 million by Celebrity Net Worth, Sheen is known for his Hollywood longevity, appearing in steady work throughout his decades-long film and TV career, per IMDb. 
Best-known for Aaron Sorkin's Oval Office drama "The West Wing" (which ran from 1999 to 2006), Sheen raked in total earnings of $33 million from the show, Celebrity Net Worth reported, with his salary for the last three seasons being $300,000 per episode. He and wife Janet Templeton own several homes, according to the outlet, including a Malibu home that was almost consumed in a sweeping 2018 wildfire (via Sky News).  
Sheen has also appeared in major studio films like "Wall Street," "The Amazing Spider-Man," and "The Departed," but it was his indie projects that bonded him with sons Emilio Estevez and Charlie Sheen, also successful Hollywood stories. "I think one of the reasons we're so close is because we were kind of spun out there on our own for so long... they saw me do so many low-budget independent features for no money," Sheen told All About Actors in 1991. At age 80, Sheen shows no sign of slowing down — but if he does, he'll have quite healthy savings to fall back on.