How Monica Lewinsky Really Feels About Hillary Clinton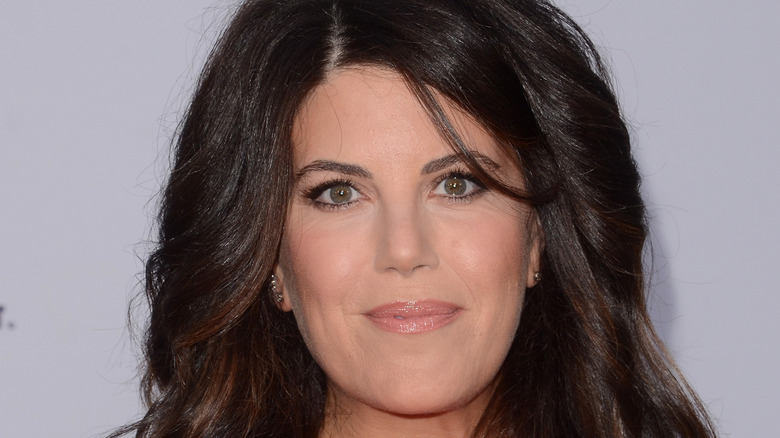 Shutterstock
Not since John F. Kennedy's affair with Marilyn Monroe had an Oval Office sex scandal caused as much of a stir as President Bill Clinton's inappropriate dalliance with then-intern Monica Lewinsky. At the time, Lewinsky didn't have much of a voice in how the affair was portrayed in the public. Now, years later, she's begun telling her side of the story — including what she thinks about first lady-turned-presidential candidate Hillary Clinton.
For her part, Hillary has been criticized for standing by her husband when the affair came to light, both at the time and later as a former presidential candidate. When asked if she thought Bill should have resigned, Hillary told "CBS This Morning," "Absolutely not," and described the relationship as consensual, and not an abuse of power. Critics, however, have described the power dynamics between the president of the United States and a young intern as inherently unbalanced.
Is that how Lewinsky sees it? And does she bare Hillary any ill will?
Monica Lewinsky has grown a lot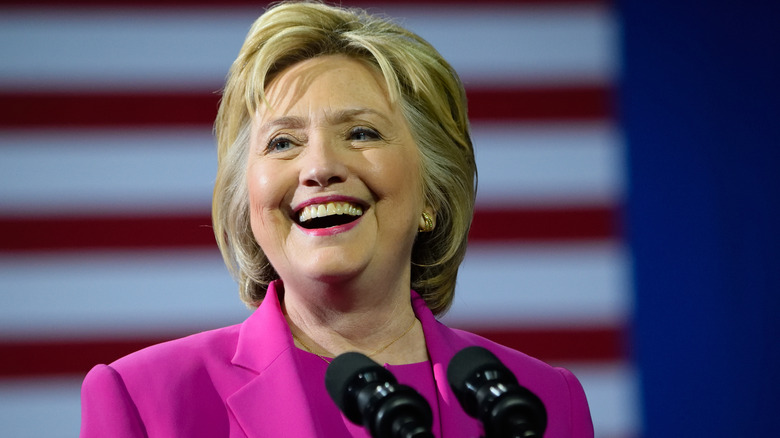 Shutterstock
In a 2014 essay for Vanity Fair, where she is a contributing editor, Monica Lewinsky responded to a report that, in the 1990s, Hillary Clinton had referred to her as a "narcissistic loony toon." And she's really pretty nice about it, considering. "My first thought as I was getting up to speed: If that's the worst thing she said, I should be so lucky. Mrs. Clinton, I read, had supposedly confided to [Diane] Blair that, in part, she blamed herself for her husband's affair (by being emotionally neglectful) and seemed to forgive him," she wrote.
But that doesn't mean she thinks Hillary was blameless, writing that she found the former first lady's "impulse to blame the Woman — not only me, but herself — troubling."
In another Vanity Fair essay published in 2018, Lewinsky also said that were she given the opportunity, she would apologize, even if it would be hard. "If I were to see Hillary Clinton in person today, I know that I would summon up whatever force I needed to again acknowledge to her — sincerely — how very sorry I am," she wrote. But while she acknowledged her own wrongdoing and mistakes in this essay, Lewinsky shared in another piece that post-#MeToo, she's also reconsidering Bill's culpability, too. "Now, at 44, I'm beginning (just beginning) to consider the implications of the power differentials that were so vast between a president and a White House intern," she wrote.