Whatever Happened To Scott Stapp's Son, Jagger?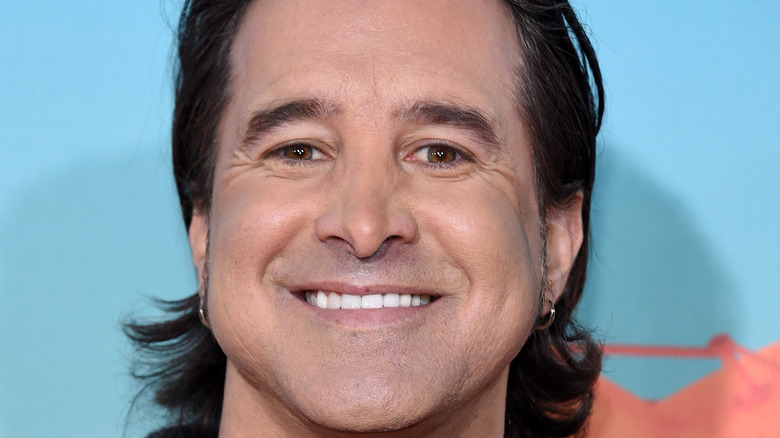 Shutterstock
The following article contains mentions of substance abuse.
Anyone born in the '80s or early '90s likely knows or has heard of the rock band, Creed. With an edgy sound and strong vocals from Scott Stapp, the band soared high in the late '90s and early '00s with hits like "With Arms Wide Open" and "My Sacrifice." But Stapp soon ran into trouble with substance abuse in the late '90s — he later revealed he was addicted to prescription pills, which he mixed with alcohol, per ABC News. In 1998, however, Scott welcomed his oldest son, Jagger, with his then-wife, Hillaree Burns. The two divorced soon after marrying.
In 2006, he married former pageant winner, Jaclyn Neishewatz, and the couple have welcomed three children between them. However, life hasn't always been sunshine and rainbows for the singer and his family. Son Jagger especially has seemed to bear the brunt of his father's struggle with drugs. 
Get the details, including a look into Jagger's life now, below.
Jagger is also a musician
Jagger, who is now 23 years old, didn't have it easy growing up with a rockstar dad. According to Loudwire, in 2014, Jagger posted tweets referring to his father's relapse into drugs. "My dad is too busy posting songs on his FB hiding out for attention rather then [sic] getting his act together #dadstop ... To all tho [sic] confused, my father once again chose drugs over his family. He needs help but refuses to get it. He's been on a 9 week binge." And while a teenager at the time, he was brutally honest about his father's choices and his feelings about them came through loud and clear. 
Jagger has been relatively quiet since 2014, but in 2020, he posted a track called "Breaking Bad" to his SoundCloud account. And it seems he likes to spend his free time creating music and hanging out with his girlfriend, who tags him on her Instagram grid often — frequently sharing posts of the two looking at each other lovingly. For his part, Scott Stapp told ABC News in 2019 that he was sober. Hopefully, Scott and Jagger have made it past the issues in their past and moved forward to embrace love and healing. 
If you or anyone you know is struggling with addiction issues, help is available. Visit the Substance Abuse and Mental Health Services Administration website or contact SAMHSA's National Helpline at 1-800-662-HELP (4357).