The Truth About Jeff Probst's Wife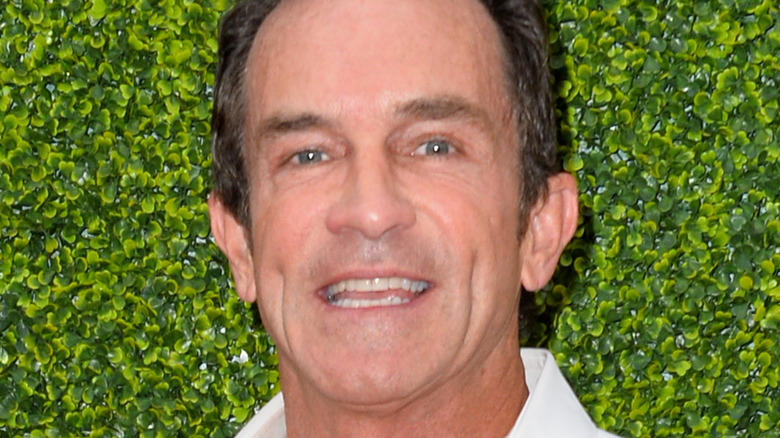 Shutterstock
Jeff Probst has been hosting "Survivor" since its first season all the way back in 2000. There've been 40 seasons of the iconic reality show so far. When the first season aired, Jeff was married to his first wife, psychotherapist Shelley Wright. They were married from 1996 to 2001, per Gossip Cop.
Jeff also dated "Survivor: Vanuatu" contestant Julie Berry, admitting that he was attracted to her from the moment she auditioned. They waited until filming had wrapped to get together and dated for about four years. Reportedly, he emailed her after filming wrapped. He said, "The funny thing was there was this perception we were flirting on the show. And that was actually just fun stuff on the show. I didn't really talk to Julie until long after the show was over," per People. The former couple was quiet about the reasons for their split.
Jeff met his current wife, Lisa Ann Russell, at a Christmas party at "Survivor" producer Mark Burnett's house, per Glamour Biz. They married on December 11, 2011, in Los Angeles. It was a second marriage for both. Keep reading to find out all about Jeff, Lisa Ann, and sharing custody with another celebrity.
Lisa Ann Russell was previously married to Mark-Paul Gosselaar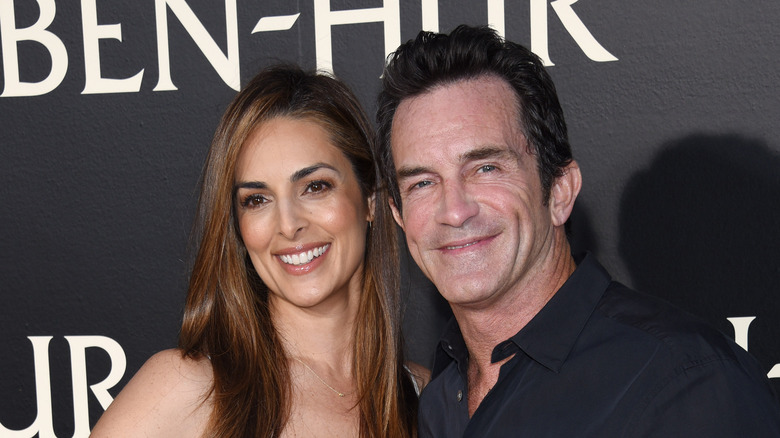 Shutterstock
Lisa Ann Russell is a former actor and model. She modeled for Revlon and had a guest appearance on "Saved by the Bell: The College Years," which is where she met Mark-Paul Gosselaar. She married Gosselaar in 1996 and had two children with him, Michael in 2004 and Ava in 2006. They divorced in 2011. She married Jeff Probst later that same year, per People.
In a 2012 interview on "Larry King Live," Jeff said he loved being married because, "I married the right person. I've always thought I'd have this family, and this great family unit because that's what I came from. And then one day I met this woman and it happened. And she had two kids from her marriage ..."
During that interview, Jeff also talked about co-parenting with Gosselaar. "They were together almost 20 years," he said. "They had a long marriage and they raised these two young kids. They raised them with the kind of love that — the kids they see me, and he's now remarried, his wife — they just see us as two more parents." In fact, the kids even call Jeff "dad."
In an appearance on "Rachael Ray," Jeff called Michael and Ava his kids, saying, "We're a blended family, so they are technically ... they are my stepkids — I think of them as mine, which is crazy ... but I always have to remember they have a dad."