Flip Or Flop's Christina El Moussa Shares Painful Truth About Her Marriage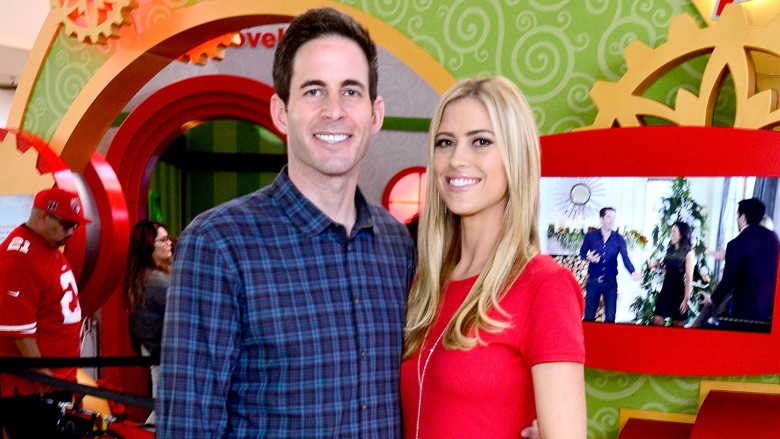 Getty Images
Fans of Flip or Flop were blindsided last December after news broke that Tarek and Christina El Moussa were splitting after seven years of marriage. Not only that, the couple—and home renovation gurus whose HGTV show debuted in 2013—had secretly separated several months prior after an argument that resulted in police being called to their home.
"Like any couple, we had our share of issues," Christina, 33, admits to People. "But we went through a lot in a short amount of time."
Reportedly, last May, 11 deputies and a helicopter arrived at the couple's Orange County, CA home after receiving a call about a "possibly suicidal male with a gun" (via TMZ). According to witnesses, Tarek took a gun from his safe and ventured outside down a hiking trail, with a distraught Christina running outside of the home. Once spotted by deputies, Tarek immediately dropped his weapon and has maintained he never intended to harm himself; the gun was brought for protection from mountain lions and rattlesnakes.
The explosive argument followed a strenuous few years for the reality TV power couple. In 2013, a fan of their show, who's also a registered nurse, noticed a lump on Tarek's neck. She contacted the show's production company about her concern for his health and Tarek was diagnosed with thyroid cancer in June of that year. Soon after, the 35-year-old father of two was also diagnosed with testicular cancer.
Thankfully, Tarek is in remission today and the couple—already parents to daughter Taylor, now 6–welcomed a son, Brayden James, in Aug. 2015 via in vitro fertilization after suffering a miscarriage in 2014.
Just four weeks after giving birth to Brayden via an emergency c-section, Christina returned to work. "It was too soon for me," she continues confiding to People. "I was overwhelmed. The tension between me and Tarek was high."
Tarek filed for divorce on Jan. 9 and Christina recalls, "We weren't able to properly communicate anymore. It got to the point where we weren't even driving to set together."
Today the former couple is in a much better place and focused on co-parenting their two young children while also continuing to work together. According to reports, Christina has moved on to date Gary Anderson, the soon-to-be-exes' former contractor.
"We're just normal, nice people who just, you know, want to be the best parents and coworkers that we can be," Christina said on Good Morning America. "Our kids are amazing ... Our kids are transitioning well."