Lindsay Lohan Claims She Was Profiled While Wearing A Headscarf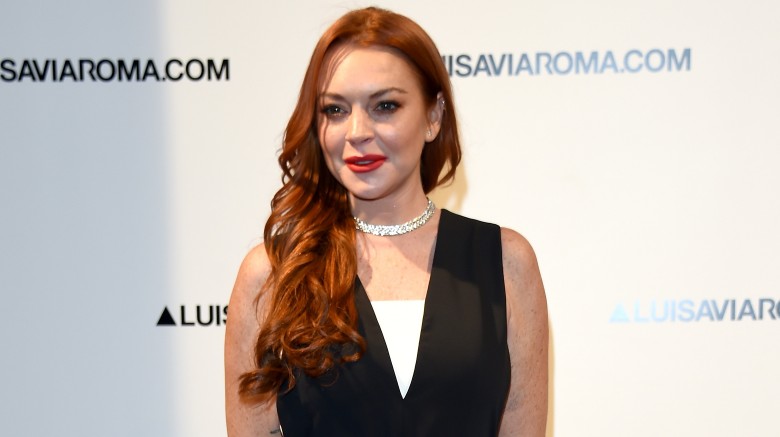 Getty Images
Actress Lindsay Lohan claims she was racially profiled recently at London's Heathrow Airport because she was wearing a headscarf while en route to New York.
"I got stopped at the airport and was racially profiled for the first time in my life," Lohan told Piers Morgan and Susanna Reid on Good Morning Britain (via UsWeekly). "[An airport official] opened my passport and saw Lindsay Lohan and started apologizing but said, 'Take off your headscarf.'"
Lohan was returning from Turkey, where she recently met with President Recep Tayyip Erdogan and his wife, First Lady Emine Erdogan. "Their efforts in helping Syrian Refugees is truly inspiring," the 30-year-old praised the political couple on Instagram. Lohan, a New York native, says she donned a headscarf out of "personal respect" for Turkey.
Reflecting on the interaction at the airport, Lohan—who moved to London four years ago—added, "How would another woman who doesn't feel comfortable taking off her headscarf feel? That was really interesting to me. I was kind of in shock. It was strange."
Responding to Lohan's allegations, a representative for Heathrow Airport told The Huffington Post, "Heathrow respects the cultural and religious needs of all passengers traveling through the airport. We work hard to provide our passengers with great service while ensuring everyone remains safe and secure."
The Mean Girls star also took the opportunity while appearing on the morning show to address ongoing rumors that she is converting to Islam, after photos emerged of her carrying a Quran. "I think that me studying the Quran is something I found solace in. You can't just convert to a religion overnight. I just study it. Nothing is confirmed yet. Religion is a personal belief. My sister's [Ali] a Buddhist. I don't want to speak on something I haven't finished yet. I find a solace in studying not just the Quran but meditation. The Islamic culture, I feel it's a family to me. They've been really good people to me. I want to learn the language so I can discuss situations with them [Syrian issues]. It calms me. It's something I'm interested in."