Celebrity Couples No One Actually Likes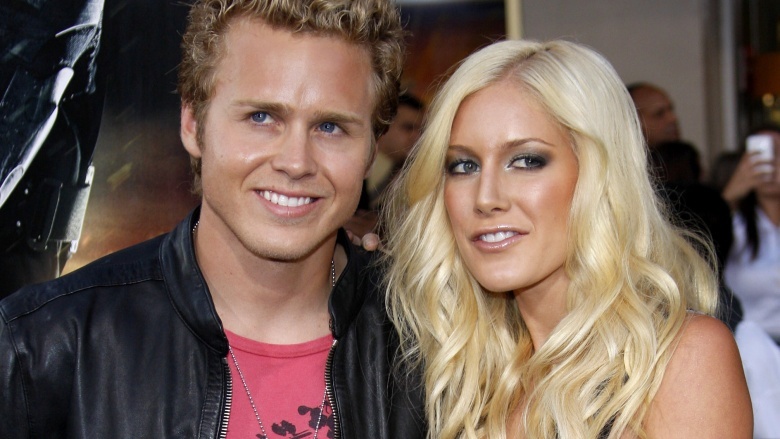 Most celebrity couples are adorable: think Brangelina, Will and Jada Pinkett Smith, George and Amal Clooney. But there are some that just try way too hard. Here are some of the couples who seem to go out of their way to give us a case of the yucks.
Nikki Reed And Ian Somerhalder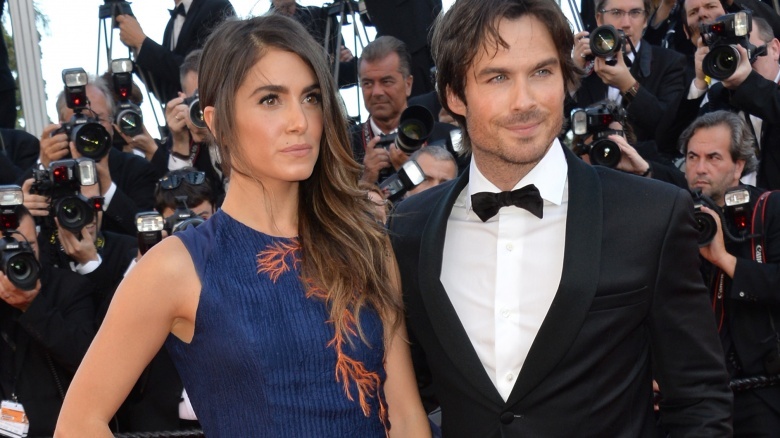 Nikki Reed and Ian Somerhalder aren't just annoying, their entire relationship started out in a pretty sketchy way: Reed was BFFs with Somerhalder's ex, Nina Dobrev, who he dated for three years. "Nian" split in 2013. In March 2014, Reed quickly divorced her husband, American Idol runner up Paul McDonald, to whom she'd only been married for less than two years before separating. Mere months later, Reed and Somerhalder were shacked up, and now neither of them ever shuts up about one another. Ever.
Kim Kardashian And Kanye West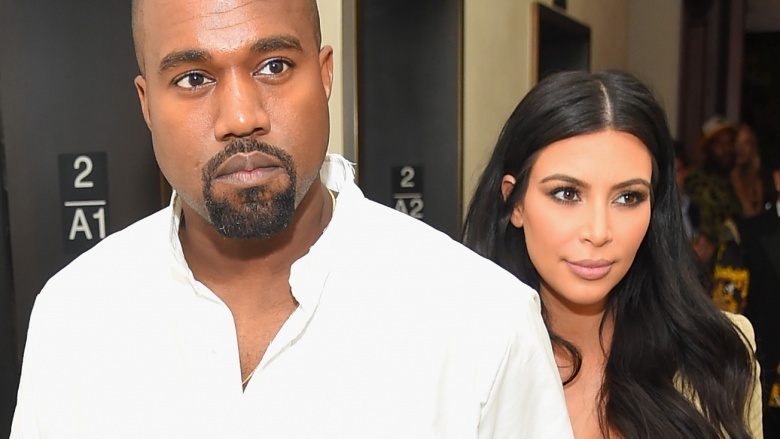 Getty Images
Kanye West turned Kim Kardashian into his Barbie doll. Before they dated, she dressed for her body type and kept her trademark brunette locks and most of her original face. Since they got together, she's morphed herself into a living doll and injected so many fillers into her face that she can no longer emote whatsoever. Additionally, according to Radar Online, when Kimye first got together, Kardashian was still married to Kris Humphries and West was still dating Amber Rose. Their whole union is basically a dark, twisted fantasy, but not a beautiful one.
Tyga And Kylie Jenner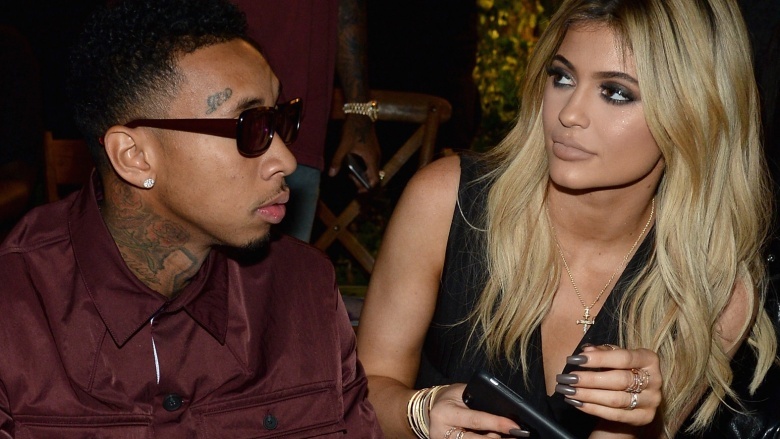 Getty Images
Tyga, 25, was engaged to Blac Chyna—Kim Kardashian's onetime BFF—and has a son, King Cairo, with her. He tossed her aside in favor of then-17-year-old Kylie Jenner, who didn't even help his record sales: his last project, The Gold Album: 18th Dynasty, barely went zinc, selling only 2,200 copies in its opening week. Tyga has featured Jenner in his music videos, including one for "Stimulated," in which he also spits some pretty graphic rhymes about the then-underage reality starlet. If you feel sick to your stomach, you should. You really should.
Ashlee Simpson And Evan Ross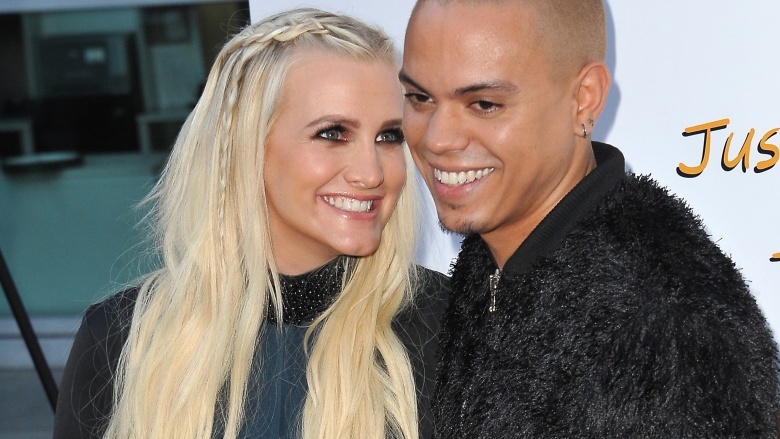 Ashlee Simpson is barely famous anymore and Evan Ross is only almost famous because his mom, Diana Ross, is a living legend. Still, they assumed that the public was so interested in their wedding photos that they sought to charge magazines hundreds of thousands of dollars to print them. Only problem? The New York Daily News reports that no one cared, even dishing that People told the couple that a photo of Simpson and her older, more relevant sister Jessica would fetch more cash than one of the bride and groom. Ouch.
Courtney Stodden And Doug Hutchison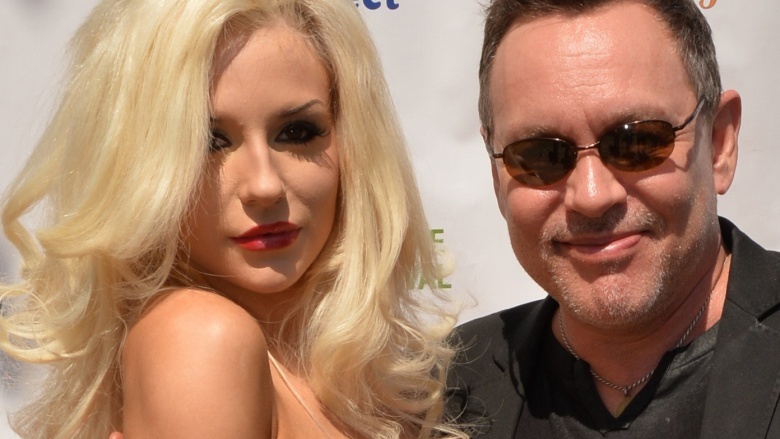 Getty Images
Courtney Stodden and Lost actor Doug Hutchison got married when she was 16 and he was 51. In case that wasn't creepy enough, they posed for a lot of horrifying photo shoots together, including him as Santa with Stodden's try-hard sexy elf on his lap. (Are you dry heaving yet?) Understandably, Stodden eventually realized she was young and could be hot if she stopped making herself up to look like a Real Housewife and separated from her near-geriatric hubby in late 2013...but she got sucked back in by August 2014 and they got back together.
What's saddest about this? Stodden's mom, Krista Keller, approves, telling People, "She did date, but she found out that she really, really loves Doug and he's the one she wants to spend the rest of her life with." Sure, the rest of her life. Or just the rest of the next season of VH1's Couples Therapy.
Johnny Depp And Amber Heard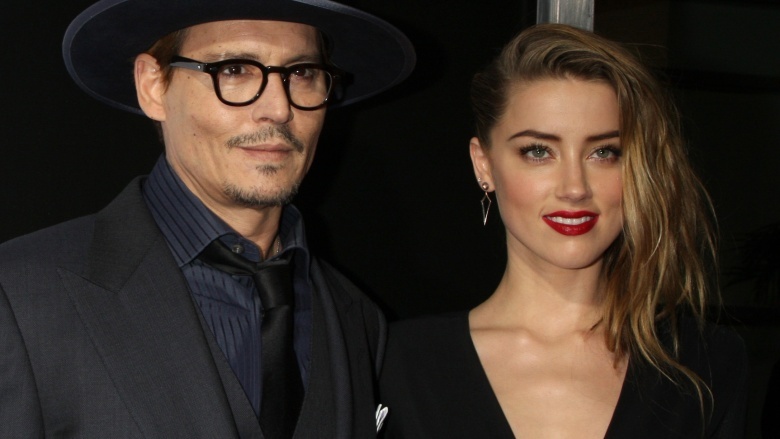 Johnny Depp and his ex, Vanessa Paradis, were together for so long that everyone just kind of assumed they were married—they even have two adorable kids, son Jack and daughter Lily Rose. But they never got married. Instead, they broke up after he met Amber Heard when filming The Rum Diary (2011). Depp and Heard swiftly got engaged and tied the knot in February 2015, leaving many to side-eye the actor. Perhaps karmically, The Rum Diary bombed, and so did many others of Depp's recent projects, much like just about everything Heard has ever starred in to begin with. Still, they're coming back into the public's good graces, possibly because of Depp's stellar performance in 2015's Black Mass. Let's hope he keeps it up long enough for us to love him again.
Katy Perry And John Mayer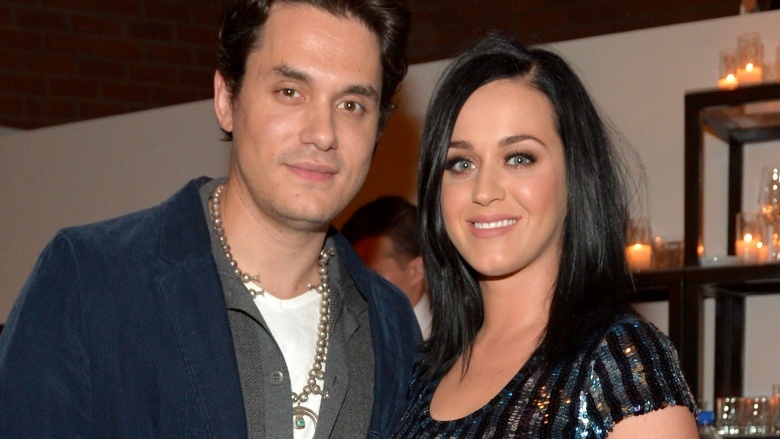 Getty Images
Part of what makes Katy Perry and John Mayer's relationship so annoying is that they're so off-and-on that you know, deep down, they should just be off forever. Add that to the fact that they only decided to go very public when they were promoting their mediocre duet, "Who You Love," and it just reeks of attention-seeking more than of true romance. Given the way Mayer blabs about his previous girlfriends (remember that whole "sexual napalm" debacle with Jessica Simpson?) and Perry's history of dating troubled guys (Travis McCoy, Russell Brand, Diplo, Johnny Lewis), there's no way this can possibly end well. And given each of their most recent albums, it probably won't even end in a decent breakup song, either.
Taylor Swift And Calvin Harris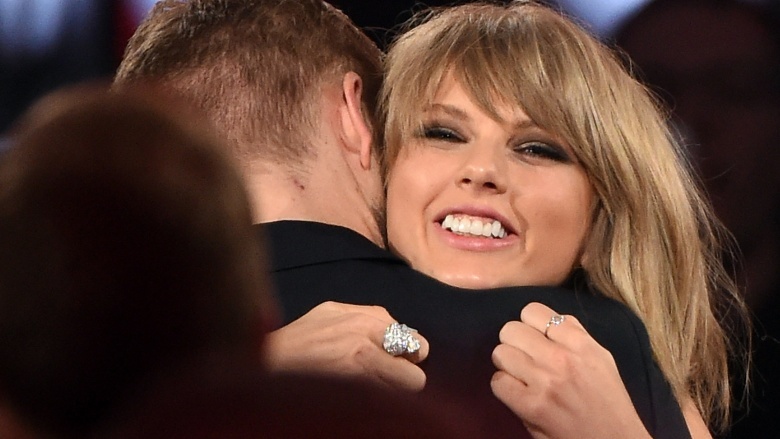 Getty Images
Taylor Swift and Calvin Harris couldn't be more obnoxious about their relationship if they tried. Remember when Swift posted on Instagram wishing Karlie Kloss a happy birthday and just had to use Harris in the shot...even when she has zillions of photos with her alleged bestie without him? Or when Harris threatened to sue any and everyone who reported on his leaving a massage parlor? Or when Harris, before they started dating, gave a radio interview with Capital Breakfast very publicly discussing that Swift isn't his type at all? Ugh, just stop, you two. Unlike Perry and Mayer's tripe, though, this breakup will likely end in a No. 1 hit.
Kristen Bell And Dax Shepard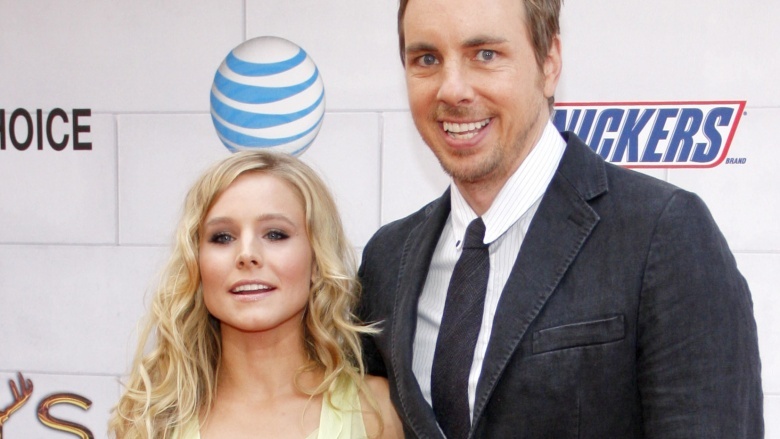 Kristen Bell and Dax Shepard swore they wouldn't get married until gay couples could get married. When the Supreme Court struck down the Defense of Marriage Act in October 2013, the couple made it about them, announcing about their "big, gay marriage" on Twitter and tying the knot at a courthouse. Nice, right? Except in most states, many same-sex couples still couldn't get married. Since then, Bell and Shepard have also crusaded against paparazzi taking photos of celebrity babies...even though hardly anyone cares enough about these two to take pictures of them, let alone their tykes.
Olivia Wilde And Jason Sudeikis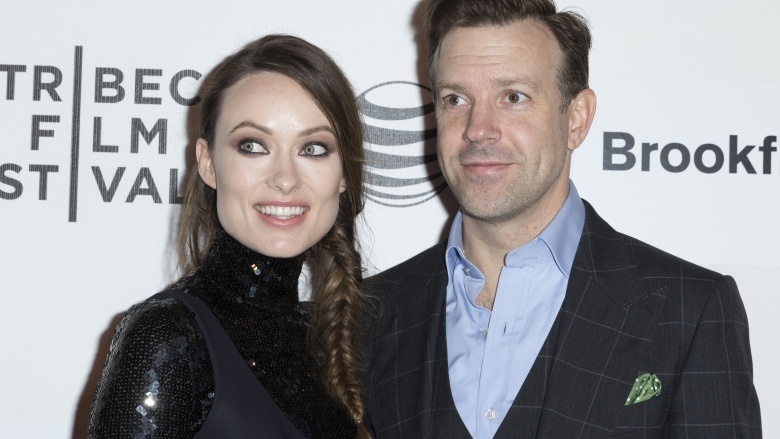 You know those people you feel like you're supposed to like, but you just can't bring yourself to do it? That's Olivia Wilde and Jason Sudeikis. The couple constantly overshares about their sex life, with both Wilde and Sudeikis giving a slew of soundbites about their bedroom habits that no one really asked for. Can they both just shut up? Or offer a simple "no comment?" Ever? Please?
Tori Spelling And Dean McDermott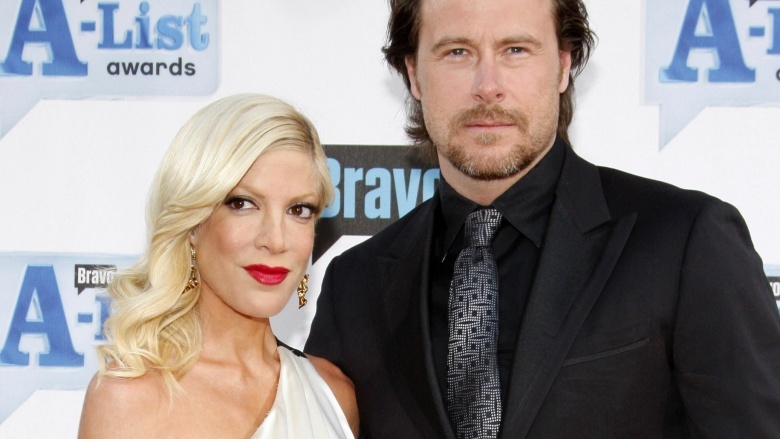 Tori Spelling and Dean McDermott got together while filming a Lifetime original movie. As if that weren't sad enough, it all went down when he was still married to his ex, Mary Jo Eustace, and she to her first husband, Charlie Shanian, which is never a good sign nor good karma. Since Spelling's father, Aaron Spelling, passed away and no one else will really cast her in anything—and since McDermott was never really famous to begin with—they've turned to chronicling their relationship in a slew of reality shows together. Their latest project is True Tori, which covers their marriage's aftermath of McDermott's alleged cheating on Spelling. McDermott quit the show in November 2014, telling Us Weekly that he actually had suicidal thoughts following his infidelity. Not only is this couple annoying, they're just pretty tragic.
Blake Lively And Ryan Reynolds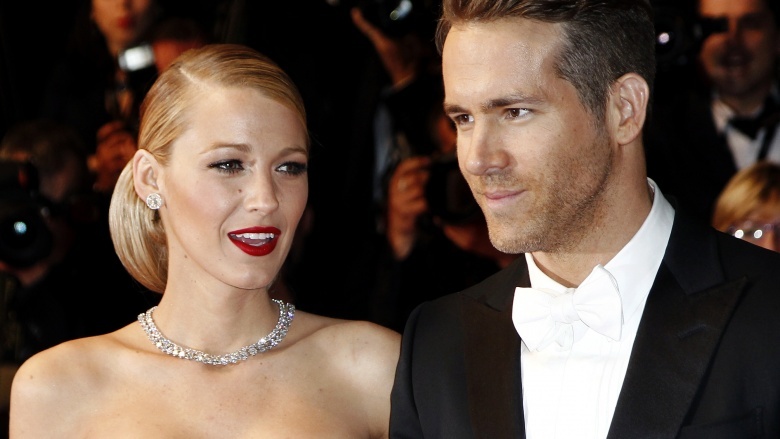 This one hurts because they're just so beautiful, but Blake Lively and Ryan Reynolds are also just very bland. Their couplehood overshadows any and all work they've ever done, which is good news for their mutual box office bomb Green Lantern, but maybe bad news for Reynolds' upcoming projects like Deadpool. Guys, would it kill you to just be interesting?
Spencer Pratt And Heidi Montag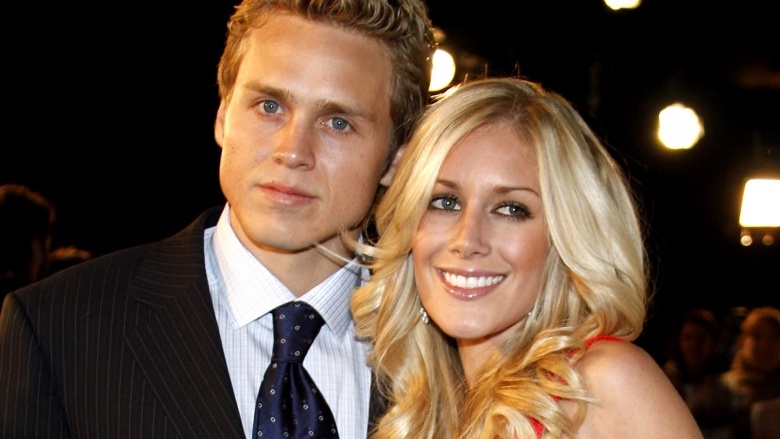 Unfortunately, the only real thing to ever come out of The Hills was Speidi. Spencer Pratt and Heidi Montag got together and set their sights on making Lauren Conrad miserable, from spreading rumors of a sex tape with one of her exes to tying the knot for publicity. Struggling with a lack of attention, Pratt and Montag thought it'd be a good idea for her to get 10 plastic surgeries at one time (which ended so badly that she ended up getting a reduction in her insane implants). They later even pretended to divorce just for PR and are now pretty much broke. May karma catch up to everyone else as swiftly as it kicked these two in the butts.