The Truth About Queen Elizabeth's Relationship With Winston Churchill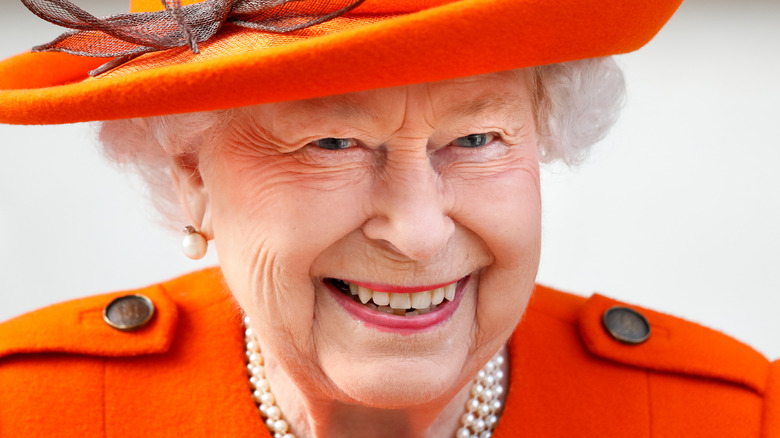 Max Mumby/indigo/Getty Images
As the longest-serving and longest-lived British monarch, Queen Elizabeth II has reigned over a great many prime ministers. That's 14, to be exact, including current Prime Minister Boris Johnson, since Queen Elizabeth became queen regnant in 1952 at age 25, as the Evening Standard has pointed out. Her relationship with each of them has been different, complex, and full of ups and downs, considering all the events they had to navigate together in the nearly 70 years she has been monarch.
Elizabeth ascended to the British throne just shy of seven years after World War II ended in Europe and a whole new era began, not just in the United Kingdom but worldwide. As Reader's Digest noted, the queen has lived through the decolonization processes of African countries in the 1960s and 1970s, as well as the creation of (and the U.K.'s adhesion to) what would become the European Union. With such an eventful reign under her figurative belt, Queen Elizabeth had to count on the help of her prime ministers to maintain order and keep the U.K. on the right track.
Some of the names included on the list of PMs with whom she worked over the years and decades are iconic figures such as Winston Churchill, Margaret Thatcher, and Tony Blair. Churchill was prime minister when young Elizabeth became head of the commonwealth. Keep reading to learn more about their special relationship.
Winston Churchill is said to have been Queen Elizabeth's favorite prime minister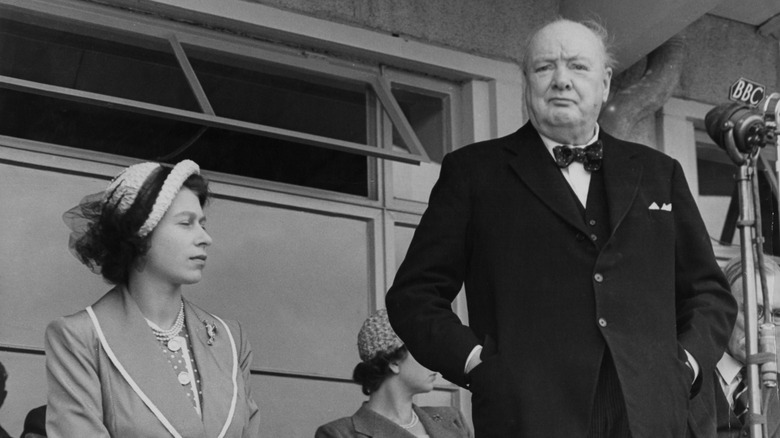 Central Press/Getty Images
As the first prime minister she ever worked with, Winston Churchill was bound to hold a special place in Queen Elizabeth II's life — for better or worse. Churchill was a seasoned politician admired for his leadership during World War II, including by Elizabeth. So when she became queen at such a young age, she saw him as a mentor, per the Winston Churchill website. 
The admiration was mutual. Churchill saw Elizabeth's potential when she was just a toddler, which he admitted in a letter written from Balmoral Castle in September 1928, per the website. "There is no one here at all except the Family, the Household & Queen Elizabeth — aged 2. The last is a character. She has an air of authority & reflectiveness astonishing in an infant," Churchill wrote.
They also shared interests outside of politics and matters concerning their beloved country. According to The Sunday Post, Churchill and Elizabeth were both fond of polo and military history, meaning they always had something to talk about. When Churchill resigned in 1955, Elizabeth wrote him a heartfelt letter in which she noted how much she was going to miss him, according to the book "The Crown: The Official Companion." "I need not tell you... how severely I miss, and shall continue to miss, your advice and encouragement," she wrote, adding that no one would ever "be able to hold the place of my first Prime Minister."