Inside Courtney Stodden And Doug Hutchison's Divorce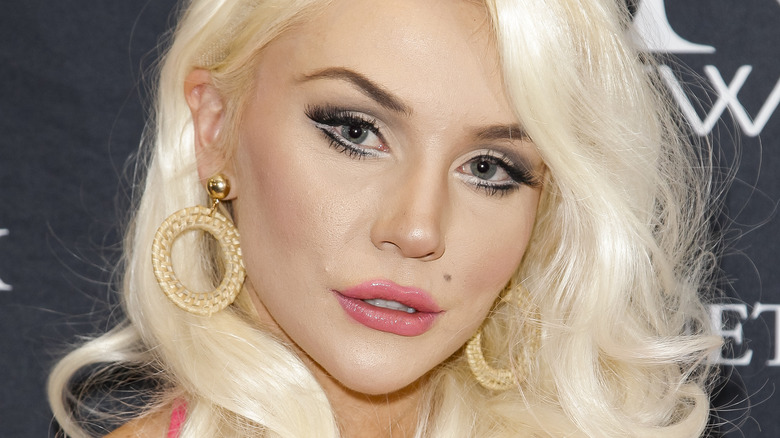 Tibrina Hobson/Getty Images
Courtney Stodden and Doug Hutchison caused a media frenzy when they married on May 20, 2011. Having been born on August 24, 1994, Stodden, who identifies as nonbinary, was just 16 when they and the 50-year-old actor exchanged wedding vows, ABC News reported at the time. Per Access Hollywood, the public was quick to label Hutchison a "pedophile" and a "predator" over his marriage to the teenager, prompting the couple to address their decision. "We're aware that our vast age difference is extremely controversial. But we're very much in love and want to get the message out there that true love can be ageless," the couple told E! Online via a shared statement in the month following their wedding.
Stodden and Hutchison met through a mutual friend, but their relationship began to develop online, they told Access Hollywood in 2012. Stodden's mother, Krista, actually approved of the relationship, saying at the time that she and her husband "are totally supportive of this marriage" and that "Doug is a wonderful man and we love him," according to RadarOnline.com. 
Dr. Jenn Berman of the reality show "Couples Therapy," where Stodden and Hutchison appeared in 2012, told Access Hollywood that she was surprised by how much power Stodden had over Hutchison. "[Stodden] has a lot more power in this relationship... His family has completely disowned him... He unfortunately has nothing besides [Stodden]," Berman said. Is that how Stodden sees their now ex-husband? Keep reading to learn the details surrounding their 2020 divorce. 
Courtney Stodden feels 'taken advantage of' by Doug Hutchinson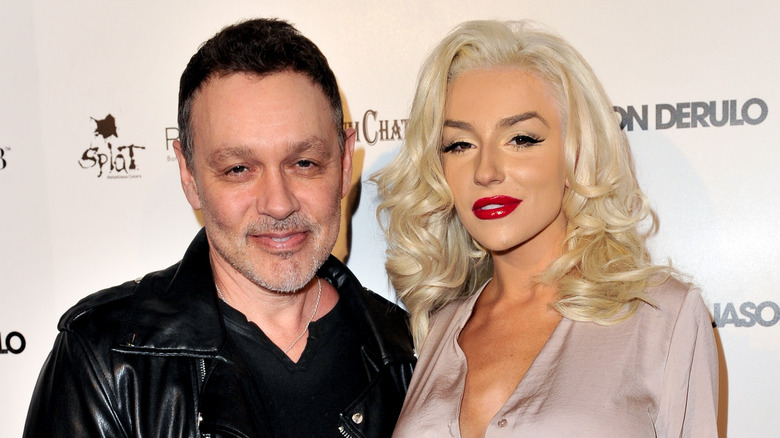 Allen Berezovsky/Getty Images
Courtney Stodden and Doug Hutchison's marriage was rocky from early on. In 2013, they announced they had decided to separate, with Stodden contending their age difference was the primary reason. "Doug and I decided to separate and end our marriage because of the obvious. Our age gap of 34-years," Stodden told Fox News. However, they reconciled a year later. 
Early reports noted that Stodden's mother was supportive of her teenaged daughter's marriage to the "Green Mile" and "Lost" actor, but that doesn't mean Stodden believes the relationship with Hutchison was healthy. In March 2020, Courtney shared a now-deleted Instagram post in which they announced that their divorce had been finalized. Courtney included a photo that showed Hutchison kissing them on the cheek and a lengthy post in which they explained how they felt about their almost-10-year marriage, CNN reported then.
Stodden noted that the picture made them feel "absolutely taken advantage of," per CNN. They had been previously scared to address how they'd been "groomed" by a much older man but felt it was now time "to put my big girl pants on and speak on this matter." "I've felt completely trapped, manipulated and at times abandoned by adults // growing up in such an environment — it became a lonely and dark place," Stodden wrote. 
After Stodden filed for divorce in 2018, Hutchison left Hollywood and joined Erick Brown in Detroit, who spreads peace by traveling with a therapy goat.