James Corden Is In Hot Water With His Fans. Here's Why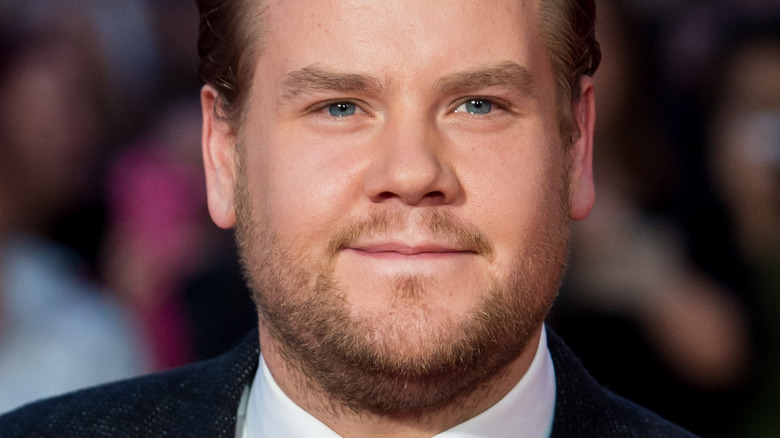 Ian Gavan/Getty Images
Late-night talk show host James Corden has drawn ire for an offense you don't want to commit whether or not you have the huge exposure he does — cultural insensitivity. If you're thinking, "not James Corden!," you wouldn't be alone. 
Known for his likable and gentle demeanor (at least on-camera on "The Late Late Show with James Corden"), Corden's brand of humor is unshakably wholesome with the frequent dash of self-deprecation tossed in, as to be expected from a British comic. From costume gags like dressing up as Taylor Swift's back-up dancer to the massively popular "Carpool Karaoke" segment — in which Corden drives around musical chart-toppers and belts out their tunes with them like a pair of old buddies — who doesn't love that type of warm, innocent fun? (The most-watched "Carpool Karaoke" clip on YouTube, with Adele, clocks in at a whopping 230 million views as of June.)
Corden's inviting, easy-going vibe even attracted Prince Harry to do his first public interview on Corden's show in February since stepping down as a royal. Corden explained the secrecy surrounding the interview prior to its airing to Deadline in May, saying, "Our show is about joy and life and lights, and levities, as best you can find it, and ... we knew that there would be a sort of infinite amount of speculation." 
Now, the TV personality with the reputation for unflappable positivity faces his own controversy. Keep reading to find out why. 
Fans want James Corden's show to cancel this segment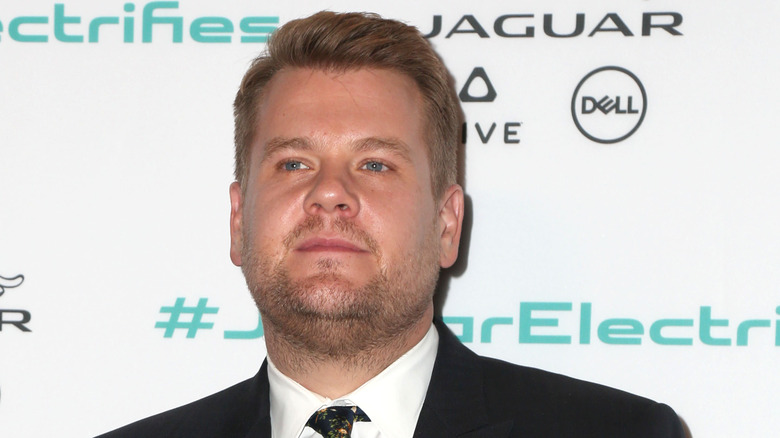 Shutterstock
A TikToker named Kim Saira has called out James Corden and "The Late Late Show With James Corden" for promoting "anti-Asian racism." On June 8, in a racially charged climate that saw President Joe Biden signing a hate crime bill to crack down on attacks against Asian-Americans, per NPR, Saira started a Change.org petition calling to end the Corden segment, "Spill Your Guts." Featuring various celebrity guests over the years such as Justin Bieber and Chrissy Teigen (who is of half-Thai heritage), the segment gives participants the choice to answer highly personal questions or eat a certain food item. Corden often describes these foods as "really disgusting" and "horrific." 
Thing is, he chooses delicacies foreign to mainstream Western cultures, and the foods are frequently from different Asian cuisines. In one video, with 2.4 million views, Saira showed Jimmy Kimmell scoffing with Corden at balut and century-old eggs ... "actual Asian food," as she captioned it. As one commenter on her petition stated, "Seeing my cultures food used as a joke is offensive and lazy."
The petition has garnered around 13,000 signatures as of June 11. After gaining traction, Saira posted on a separate TikTok video emphasizing she didn't wish for Corden himself to be "canceled." "There's a diff between cancel & accountability culture. lets hold him accountable," she captioned it, pointing to Corden's commendable history of standing up for oppressed communities and against fat-shamers on his show.