Did Gwen Stefani And Blake Shelton Secretly Get Married?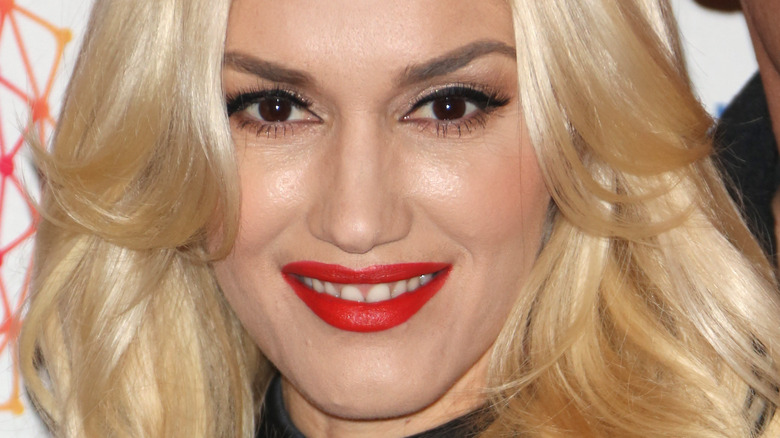 Shutterstock
Gwen Stefani and Blake Shelton's relationship has been a topic of discussion for many years and continues to interest the general public. After five years of being together, the pair got engaged in October of 2020, per Billboard, and they have been open to discussing their wedding plans in interviews.
During an appearance on "Today with Hoda & Jenna" on March 31, Shelton informed viewers that he wanted to walk down the aisle with Stefani in the summer. "I'm afraid if she and I wait until next November, then I'm right back into The Voice cycle again, and I really want to be able to have plenty of time before and after, so hopefully this summer," the "Nobody But You" hitmaker said, adding, "I think we're right here at the point with COVID, it looks like it may be okay, but don't know, so that's tentatively the plan."
Rumor has it, Shelton's wedding plans with the former No Doubt frontwoman worked out the way he wanted them to. Keep reading to find out more.
Gwen Stefani seemingly teased the nuptials on Instagram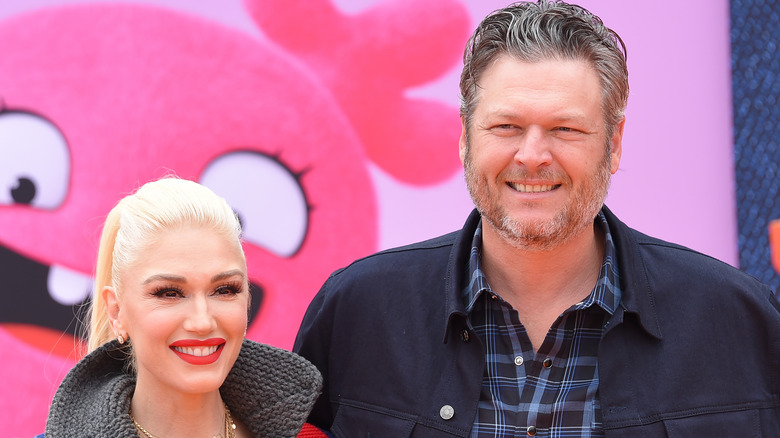 Shutterstock
According to exclusive new photos obtained by The Post (via Page Six), Blake Shelton and Gwen Stefani may have secretly got married this past weekend.
The happy couple was snapped by the paparazzi wearing matching ensembles while enjoying a walk with Stefani's youngest son, Apollo Bowie Flynn Rossdale — who she shares with former husband Gavin Rossdale. While rocking a casual outfit that consisted of a trucker hat, polo shirt, ripped vans, and checkered vans, Stefani was photographed with a sparkling diamond wedding band next to her engagement ring.
According to Page Six, the duo had just gotten back from Shelton's ranch in Oklahoma. A close source to the pair previously revealed Shelton built a chapel on the grounds of the ranch for when they get married. While both Shelton and Stefani have been fairly tight-lipped about their wedding day, Stefani uploaded a snapshot to her Instagram page that saw her holding a present while sipping on what appeared to be wine. At the top of the image, there was text that read, "SHE'S GETTING MARRIIIEEEED."
Unsurprisingly, the post didn't go unnoticed by her 11.5 million followers and racked up more than 265,000 likes within two days. Even though Shelton and Stefani haven't announced they are officially married, fans were quick to congratulate the high-profile couple. "Congratulations, Gwen and Blake! You deserve happiness," one user wrote on Stefani's post. "Congratulations Gwen. you deserve the best in life," another person shared.