The Tragic Death Of Legendary Singer Harry Belafonte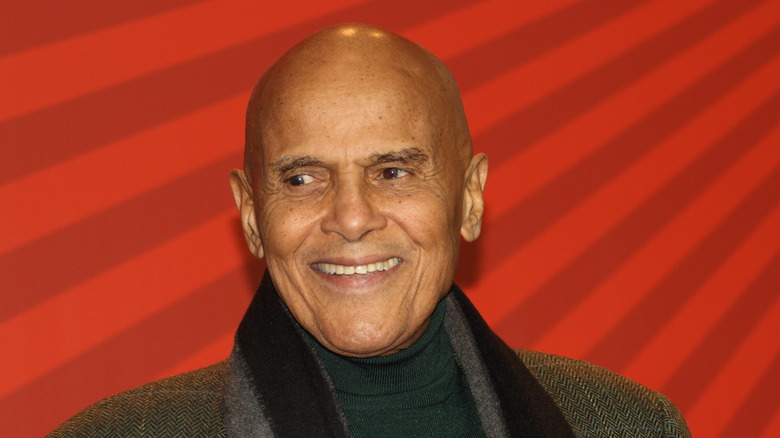 Shutterstock
Harry Belafonte, the legendary singer, activist, and show business icon, died at 96 years old, the New York Times confirmed April 25. Belafonte leaves behind four children, according to Biography, daughters Adrienne, Gina, and Shari, as well as son David, along with many grandchildren. The singer shared two of his children with his second wife, Julie Robinson, and two others with his first wife, Marguerite Byrd. The star was married to his third wife, Pamela Frank, at the time of his death. At the time his death was reported, Belafonte's family did not issue a statement, though a spokesperson confirmed the star's cause of death was congestive heart failure. 
He was born in New York City, back on March 1, 1927. The son of Caribbean immigrants, the Harlem native released the first LP to sell one million copies in 1956. In light of Belafonte's death, those who adored and admired him are looking back at his extraordinary life. Let's do the same.
Harry Belafonte helped to change the world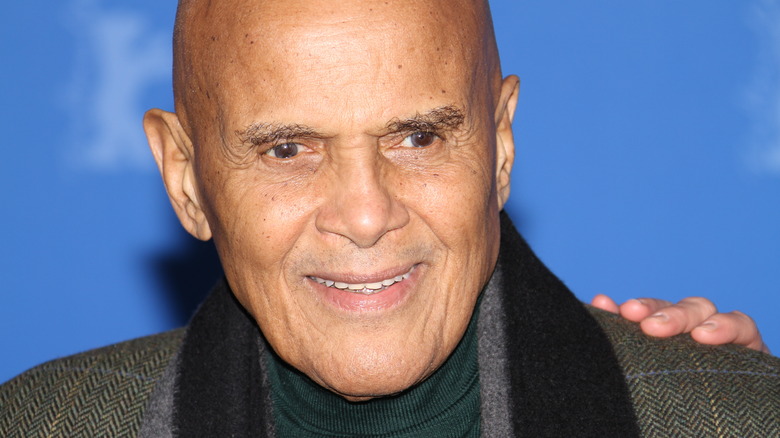 Shutterstock
Harold George Belafonte Jr.'s legacy was undeniable. As New York Magazine noted, "Harry Belafonte was bigger than Elvis." The performer didn't let his notoriety go to waste, using his fame and earnings to bankroll the civil rights movement led by this friend, Dr. Martin Luther King, Jr. 
"By the time I came up on the idea of being an artist, I brought with me this mission of activism," Belafonte told PBS News Hour in 2011. "And what attracted me to the arts was the fact that I saw theater as a social force, as a political force. I kind of felt that art was a powerful tool and that's what I should be doing with mine." That pretty much sums up the legendary career of Belafonte. While he was an undeniable success, he was also someone who wanted to use his talent and influence to make the world a better place.
Another way that Belafonte achieved that goal was to lead by example. "One of the foremost things that we suffer from, for children, is the lack of models, of tangible role models," he told New York Magazine. Fortunately, these days, children can continue to look up to Belafonte and admire the legacy that he left behind. Our condolences go out to Belafonte's family, friends, and fans.