The Alanis Morissette Song You Never Knew Was About Ryan Reynolds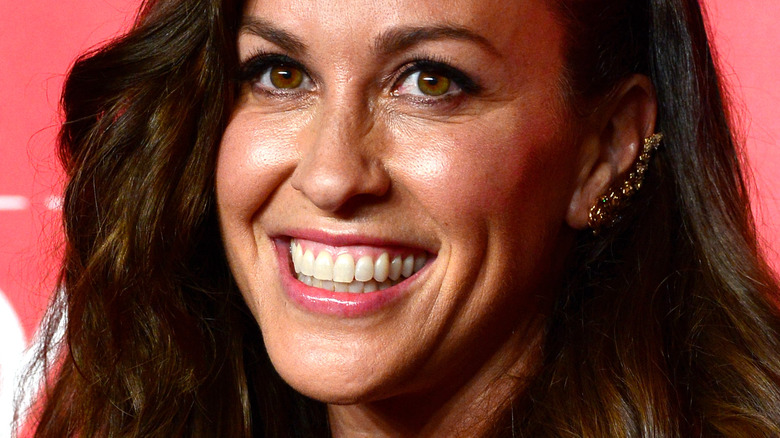 Frazer Harrison/Getty Images
By now, most people more or less accept that Alanis Morissette's 1995 hit, "You Oughta Know," is about her ex-boyfriend Dave Coulier of "Full House" fame. In the notoriously angry, risqué song, Morissette accuses a mysterious "Mr. Duplicity" of replacing her so quickly it felt "like a slap in the face" ... even after she engaged with him in some adult activity at a movie theater!
Despite it being more than 25 years since "You Oughta Know" took the radio and MTV by storm, Morissette has never revealed who the subject of the song really is. Even as recently as 2019, she is still staying mum on the topic. She appeared on "Watch What Happens Live" in December of that year, and when Andy Cohen asked if she would ever disclose the true identity of her muse, she responded, "No revealing." That being said, she did divulge that around six people have taken credit for "inspiring" the track. "I just think, if you're going to take credit for a song where I'm singing about someone being a d****e or an a*******, you might not want to say, 'Hey! That's me!'" she joked.
There is, however, another song about a former lover, and Morissette has revealed his identity: Ryan Reynolds. So which song from Morissette's catalogue is about the "Deadpool" star?
Alanis released a whole album inspired by Ryan Reynolds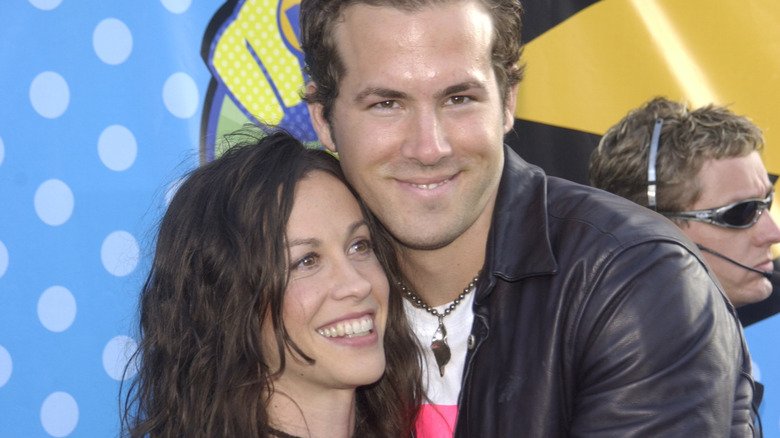 Shutterstock
Alanis Morissette and Ryan Reynolds began dating in 2002 and actually got engaged in 2004, according to PopSugar. But by 2008, the couple was done-zo. That year, Morissette released her album "Flavors of Entanglement" which contained the song, "Torch" – a long, dramatic, Gregorian-esque ballad. "I miss your smell and your style and your pure abiding way / Miss your approach to life and your body in my bed," she sings, clearly longing for a lover lost. This time, however, Morissette was forthcoming about the fact that the whole album was inspired by her breakup with Reynolds. 
"It was cathartic," she told Access Hollywood in 2008. Regarding "Torch," Morissette added, "Yeah, it's really about my grief." She continued, "I think the most painful, sort of suffering-oriented moments in my life [are] when I'm resisting something ... If I just say, 'It's true. I'm unbelievably insecure, really broken, devastated,' then I can move through it, toward the next place. But if I keep resisting it, I'll stay there forever."
So that's one mystery solved!