The Truth About David Dobrik And Natalie Mariduena's Relationship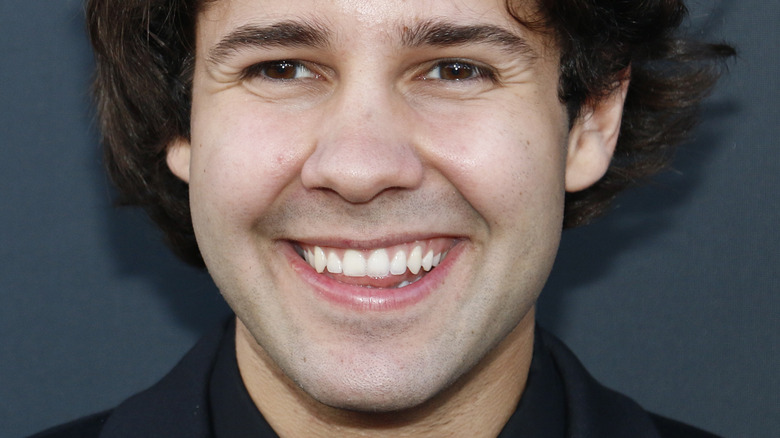 Shutterstock
David Dobrik struck gold on YouTube with his pranks, vlogs, and commentary on his outrageous adventures. With more than 18 million followers on the platform, in addition to an audience of 13 million on Instagram, it's clear he's making content that people can't stop talking about.
Dobrik's fans noticed he was spending a lot of time with his former assistant, Natalie Mariduena, during the height of the coronavirus pandemic. Although the two maintained they were nothing more than friends, the rumor mill kept churning. Dobrik chatted with Entertainment Tonight in May 2020 to put an end to the gossip, saying, "We are not hooking up." "I think it should [be] obvious at this point that there's never gonna be a time that Natalie and I hook up. Even if this pandemic lasted 25 years and we were stuck inside. It's never going to happen," he added.
Dobrik might have gushed over his friendship with Mariduena, but are they still close today? Keep reading for more details.
A scandal tarnished David Dobrik and Natalie Mariduena's friendship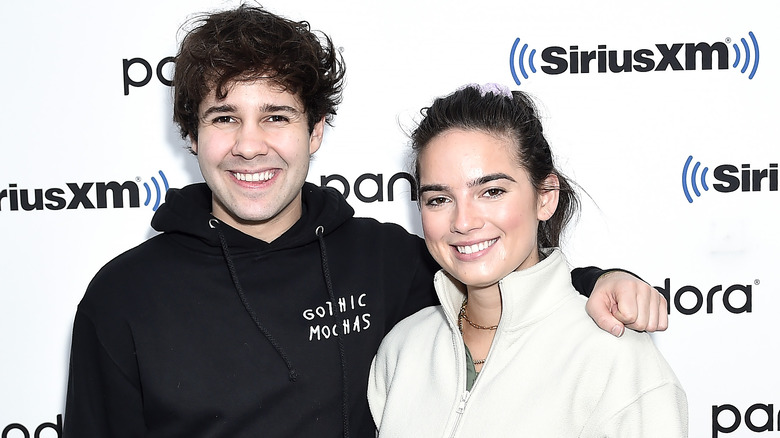 Steven Ferdman/Getty Images
David Dobrik faced a lot of heat after a Business Insider report surfaced (via E! News) detailing allegations from a woman claiming she had a "sexual encounter" with Vlog Squad member Dominykas Zeglaitis. Dobrik allegedly filmed the video, but it has since been deleted, per the outlet.
The woman reportedly said she was 20 years old at the time of the incident, but "was not able to consent to having sex with Zeglaitis because she was allegedly incapacitated by alcohol provided by members of the Vlog Squad," E! News reported. Mariduena responded to the allegations on Twitter, writing, "I've spent a lot of time thinking about the recent allegations and because of the severity, it's taken me time to process. Like many of you, I'm upset and angry and do not condone the behavior detailed in the article or any sexual misconduct/abuse for that matter. I want to make it clear that I acknowledge, hear and support those who came forward and I stand by the victims."
Although Mariduena has not publicly commented on the state of her friendship with Dobrik, she is still the vice president of David Dobrik LLC and the head of brand at their startup, Dispo, according to her LinkedIn profile. Dobrik has also kept quiet on where he stands with Mariduena, and it seems like both are keeping a low profile.