Where Do Ariana Grande And Victoria Justice Stand Today?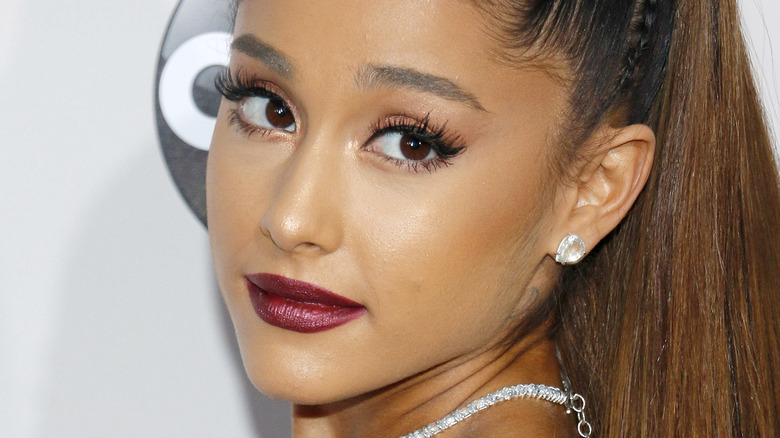 Shutterstock
Before Ariana Grande became the global superstar she is today, she was one of Nickelodeon's breakout stars. Grande starred on "Victorious" as the ditzy and naive Cat Valentine, alongside fellow Nickelodeon star, Victoria Justice, who was the lead on the show, per IMDb. As the show became a success, rumors of the two not getting along on set became rampant. Justice was reportedly jealous of Grande's musical talents, whereas Grande reportedly insinuated that Justice's other work commitments caused "Victorious" to end prematurely, according to Seventeen. The show ran for four seasons between 2010 and 2013.
Fans were even more convinced that Justice and Grande didn't get along after a viral video resurfaced of the two in 2017, where Justice appeared annoyed after their co-star Elizabeth Gilles praised Grande's singing abilities. "She sings everything," Gilles said in a video interview with Pop Star, referring to Grande, in which Justice interrupted, "I think we ALL sing." Justice also rolled her eyes when she made that comment; the interview went viral and became a meme, with Grande fans bringing it up whenever Justice is mentioned alongside their idol.
While both actors have denied feud rumors in the past, fans can't help but wonder where their friendship stands today. Luckily, we've got the answer for you below.
Ariana Grande and Victoria Justice are supportive of each other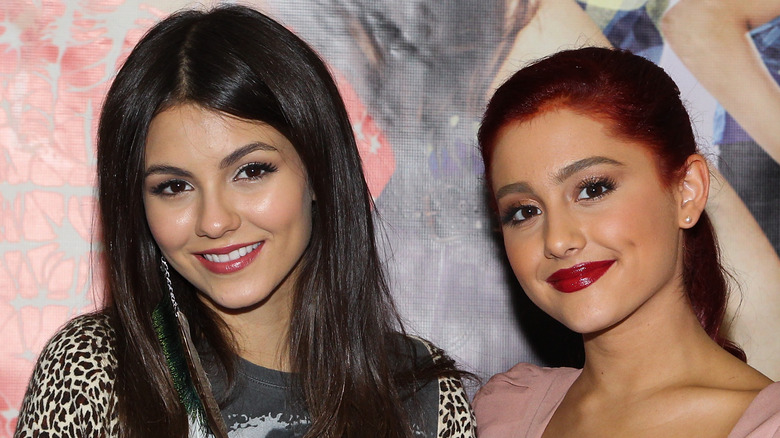 Noel Vasquez/Getty Images
Although rumors of Ariana Grande and Victoria Justice's feud have persisted throughout the past decade, the former seemingly put rumors to rest when the cast of "Victorious" reunited for their 10th anniversary in March 2020 and documented their interactions on Instagram. Their virtual reunion, once again, brought up old feud rumors, and one fan commented under Grande's Instagram post, "I think we're ALL the best," referencing Justice's comment from the decade-old interview. Grande was seemingly not in the mood for the fan pitting them against each other and told her to "shut the f*** up," according to Seventeen, proving that there's no bad blood between her and Justice.
Justice also clarified her relationship with Grande during the March 12 episode of the "Chicks in the Office" podcast. "All of that drama, whatever, all of that stuff is, it's so silly," she said on the podcast about their reported feud (via Seventeen). "A lot of it really came from, like, the media, like, fanning those flames and then just people online, like, fanning those flames and making it this huge crazy thing." She continued, "I love Ariana, and she's killing it right now. And she's been so supportive of me and my music. And you know, we text. It's really cool. So, everything's all good."
Well, there you have it. Hopefully, the rumors of them not getting along can die down once and for all.