How Much Is Tennis Star Rafael Nadal Worth?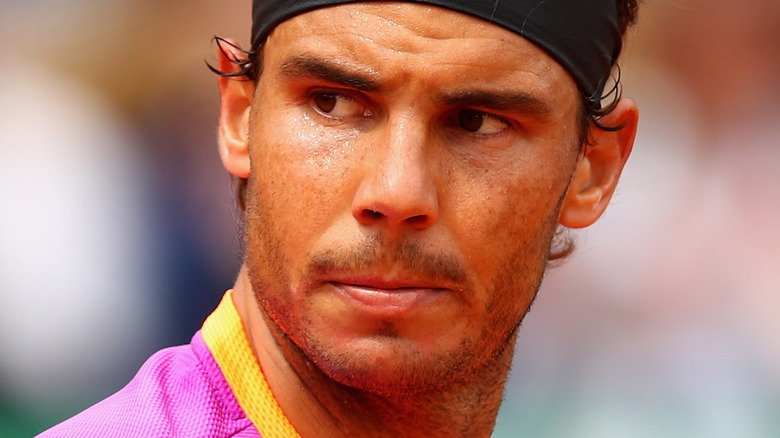 Clive Brunskill/Getty Images
Rafael Nadal's decision to opt out of Wimbledon and the Tokyo Olympics in 2021 has rocked fans who were hoping to see the star play tennis in both events. In a statement posted to Twitter, the athlete shared that he has to listen to his body and take some time off. He wrote: "It's never an easy decision to take but after listening to my body and discuss[ing] it with my team I understand that it is the right decision. The goal is to prolong my career and continue to do what makes me happy, that is to compete at the highest level and keep fighting for those professional and personal goals at [t]he maximum level of competition."
Nadal is doing what's right for him, even if it's a surprise to fans. And luckily, Nadal won't have to worry about this affecting his net worth, as the 20-time Gand Slam champion has enough money to last him a few lifetimes. 
Keep scrolling to find out just how much Nadal is worth and how he spends his money (FYI: he's known to spend lavishly).
Rafael Nadal's fortune helped him buy four cars and a yacht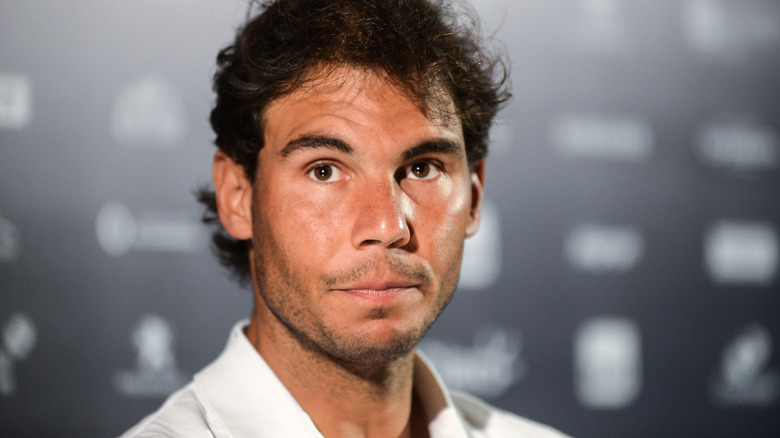 Shutterstock
Rafael Nadal is worth a whopping $200 million, according to Celebrity Net Worth, with most of his net worth coming from his career as a tennis pro. The site reports he earns at least $40 million per year just from "tournament winnings, appearance fees, and endorsements," such as Nike and Tommy Hilfiger. In fact, the all-star has won $121 million in prize money, which includes 88 career titles since becoming a professional 20 years ago, as per Forbes.
Simply put, Nadal is good and deserves the title as one of the highest-paid tennis players of all time. It's no wonder he likes to spend his money lavishly — and according to a 2018 Business Insider report, this includes "a limited-edition Richard Mille watch valued at $725,000," a $5,000 Gocycle electric bike, four cars, and a yacht. On top of that, he also owns multiple million-dollar homes around the world, including one in Spain and one in the Dominican Republic.
But aside from spending on himself, Nadal is also a philanthropist with his own foundation. It also seems like once his career comes to an end, he has plans to keep his net worth growing as Insider reports he is "set to open a chain of tennis centers at vacation resorts around the world." Good for him!