Donald Trump Had Some Brutal Words For The Biden-Putin Summit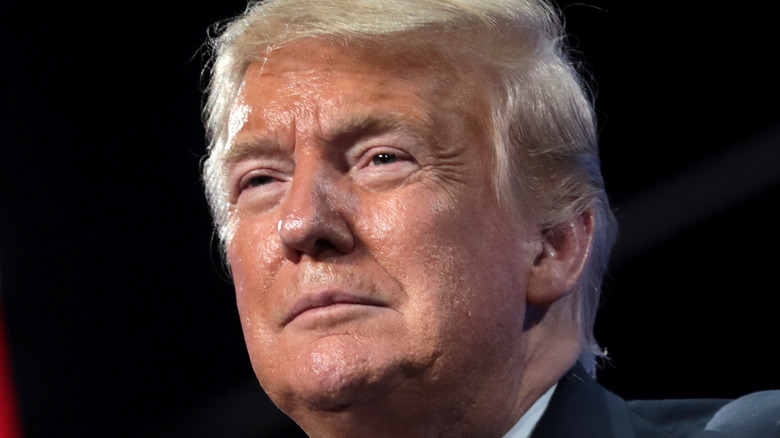 Shutterstock
President Joe Biden met with Russian President Vladimir Putin on Wednesday, June 16. By all major media accounts, it went well. After all, conversing face to face about how different Biden's administration is from the last president and conveying what will and will not be tolerated is basically politics 101.
Biden and Putin met on the most neutral territory on earth: Switzerland, per AP News. Biden especially pressed Putin on the spate of ransomware attacks on American businesses and the government originating from Russia. Biden stated that Russia has a responsibility to crack down on cyberattacks that originate within its borders, and the two came to an agreement to "work on specific understandings on what's off-limits" to each government in the area of cyber attacks and ransomware attacks, per CNN.
This meeting was just the first step in restoring the critical balance in relations between the U.S. and Russia that were decidedly unconventional during the last administration. Immediately following the summit, Putin held a news conference denying any Russian role in cyberattacks on U.S. companies and businesses, per The New York Times. Naturally, former President Donald Trump had something to say about how the meeting went.
Trump criticized Biden's approach and brought up Hunter Biden ... again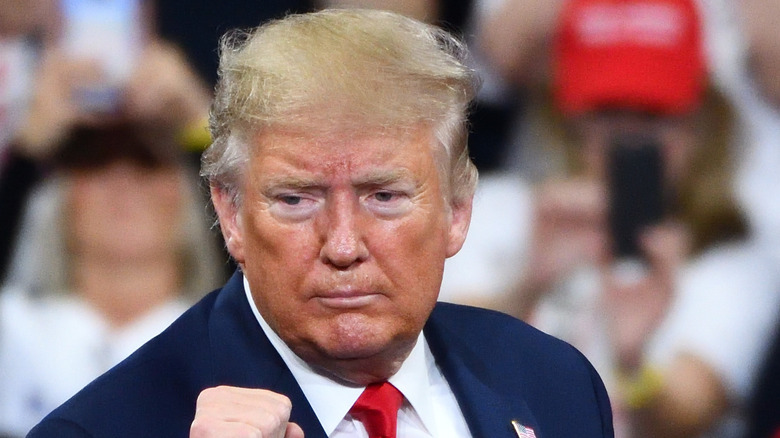 Shutterstock
Former President Donald Trump predictably did not hold back when speaking on Fox News' "Hannity" show about President Joe Biden and Russian President Vladmir Putin's meeting, calling the meeting "a good day for Russia." "We didn't get anything. We gave a very big stage to Russia, and we got nothing," Trump said (via New York Post). "We gave up something that is unbelievably valuable. I stopped the pipeline, Nord Stream [2], and that pipeline was stopped. It was given back and nothing was gotten for it."
Trump also said that he "got along really well" with the Russian leader while calling into Sean Hannity's show. "I had a very good relationship with Putin, but nobody treated him tougher," per Fox News.
Trump then claimed that all the drama with his administration and Russia was the fault of Adam Schiff and Hillary Clinton. Trump also brought up Hunter Biden, saying that the president's son was paid $183,000 per month for being a member of the board of a Ukrainian energy company while denying that his son Don Jr. had anything to do with Russia or Ukraine.