Who Is The Richest Wahlberg Brother?
Money. It's that five-letter word that most of us love and none of us can live without. That being said, there are definitely some of us who have more than others, and that's no different for celebrities. Even closely related stars from Hollywood can have vastly different net worths than their siblings, parents, etc. The big question is, how do we all make more? Some would say diversification, and I'm not talking stocks and bonds, but business. 
It's easy to think that actors just act or restaurant owners just think about food. However, that couldn't be further from the truth. If you follow any actors on Instagram, you'll start to notice that most of them have one or more side hustles going on. Whether it's a clothing or perfume line, a restaurant chain, a personalized liquor brand, etc, celebrities know how to maximize their earnings to make bank. 
Brothers Mark and Donnie Wahlberg are certainly no different, but only one of them is one of the richest actors in the world. 
Mark Wahlberg's net worth dwarfs his brother Donnie's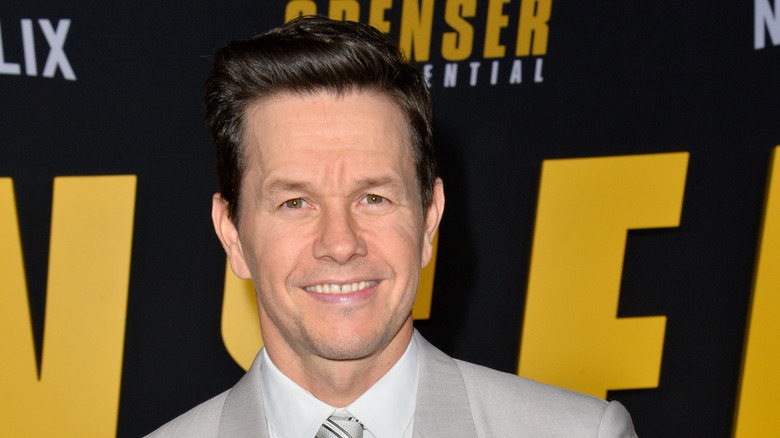 Shutterstock
Both Mark and Donnie Wahlberg had music stints in the 1980s. Mark was once known as Marky Mark, a white rapper long before the likes of Eminem. And his older brother Donnie became hugely popular as one-fifth of the boy band New Kids on the Block. As the two youngest brothers of the nine Wahlberg siblings, Donnie and Mark worked hard to be seen. One of them aced the process so well that he is now "one of the richest actors in the world," according to Wealthy Gorilla. The site estimates his net worth at $300 million, while Celebrity Net Worth places him at $350 million. Either way, he's made serious bank over the years!
Despite a controversial past — Mark served 45 days in prison after an initial charge of attempted murder (he later pleaded guilty to a lesser assault charge), per The Guardian — Mark went on to star in movies like "Ted," Daddy's Home," and "Spenser Confidential," as well as to model for Calvin Klein.
Donnie, meanwhile, is worth $25 million, per Celebrity Net Worth. That's certainly nothing to scoff at, but it hardly compares to his brother's fortune. Still, there don't seem to be any finance-related issues between the two; they co-starred in the reality TV series "Wahlburgers" together with their brother Paul and co-own the burger chain of the same name. The combination of business and acting has paid off for Mark, and it's helped Donnie, too.