Who Are Carol Burnett's Ex-Husbands?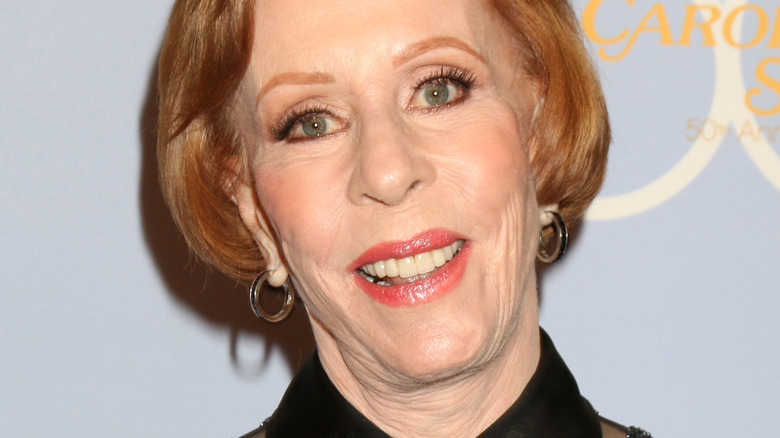 Shutterstock
Carol Burnett broke barriers with her iconic television show "The Carol Burnett Show," which ran on CBS from September 11, 1967 to March 29, 1978. Even before that, Burnett was a force of nature in television with 12 years of appearances on shows, including "The Paul Winchell Show" and "Stanley," dating back to 1955, per IMDb. 
Burnett, now 88, is a major force in comedy who's worked continuously throughout the decades. Her most recent credits are the 2020 movie "All Together Now" and the 2019 revival of "Mad About You," per IMDb. In her personal life, she's been married three times and has three daughters, with two of them still alive. Sadly, her daughter Carrie Hamilton died in 2002 from complications related to lung and brain cancer.
Burnett's current husband is Brian Miller. He was the drummer for the orchestra at Hollywood Bowl. Burnett and Miller met in 1993 when Burnett was appearing in a musical in the Los Angeles area and Miller was in charge of hiring the musicians for the production. They became friends but didn't start dating until a few years later when they ran into each other at the mall. They married on November 24, 2001. Burnett is 23 years older than Miller. But what about her previous marriages? Let's take a look at her first two husbands.
Carol Burnett married her college sweetheart and a television producer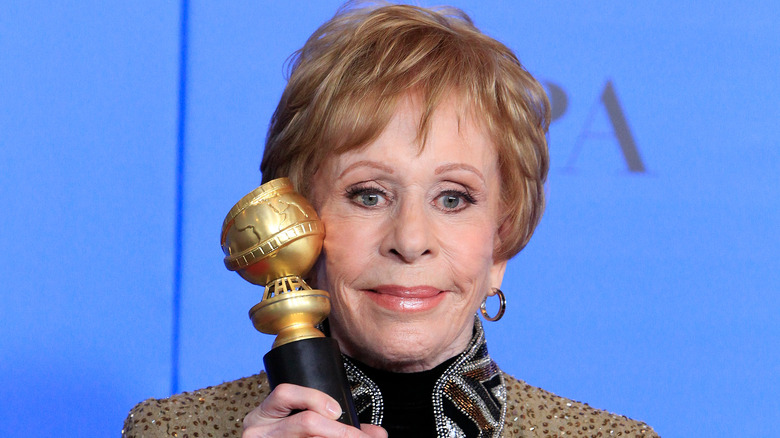 Shutterstock
Carol Burnett attended UCLA where she met and started dating Don Saroyan. They dropped out of UCLA together during their junior year in 1954 to move to New York so Burnett could pursue her dreams of being in musical comedies. They married in 1955 and divorced in 1962, just as she was achieving success in "Once Upon a Mattress," per The New York Times. Saroyan went on to become an actor with guest-starring roles in "McHale's Navy," "Fugitive," and "Airwolf," per IMDb. His last credit was in 1986. He died in 1990.
Burnett then met Joe Hamilton, a producer of television specials, while working on "The Garry Moore Show." They married in 1963 and had three daughters. Hamilton was a producer on "The Carol Burnett Show" as well as "The Tim Conway Show" and Vicki Lawrence's "Mama's Family." They divorced in 1984. In a 1990 conversation with People, Burnett said that her "People Pleaser's Disease" contributed to their split.
Hamilton died in 1991 at age 62 due to complications from head and neck cancer, per The New York Times.