Inside Loni Love's Relationship With James Welsh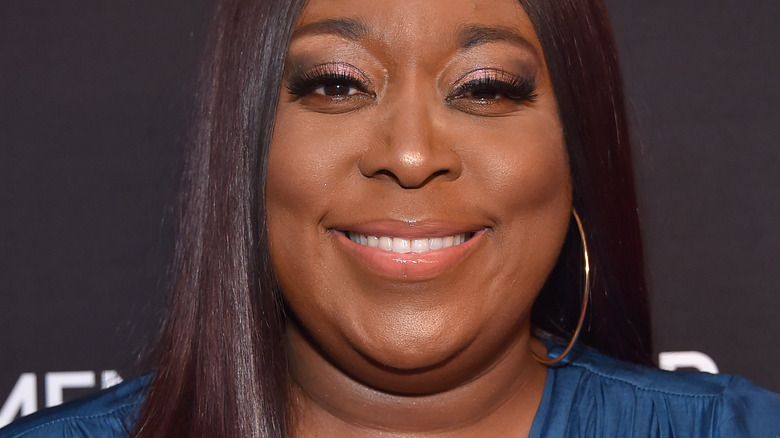 Shutterstock
Loni Love is riding high. The media personality and comedian is a beloved host on "The Real," had a guest-judging stint on "RuPaul's Drag Race," and even wrote a bestselling memoir titled "I Tried To Change So You Don't Have To: True Life Lessons" in 2020. Her star is definitely rising! 
Before she penned her memoir, Love assembled her dating tips in a book called "Love Him or Leave Him, But Don't Get Stuck with the Tab: Hilarious Advice for Real Women," per the Daily News. Love said she wrote the earlier book because people never stopped asking her for dating advice and she claims fans get a "warmness" from her. "Love is funny and ironic," she told the outlet, adding, "my point is that it should be a lot about levity and having a good time. If it's not, something's wrong." At the time she was a "satisfied single with no cats," but hinted that she has plenty of "suitors." Hmm ...
It now seems her dating adventures are a thing of the past. Keep reading for more details on Love's relationship with James Welsh!
Loni Love is over the moon for James Welsh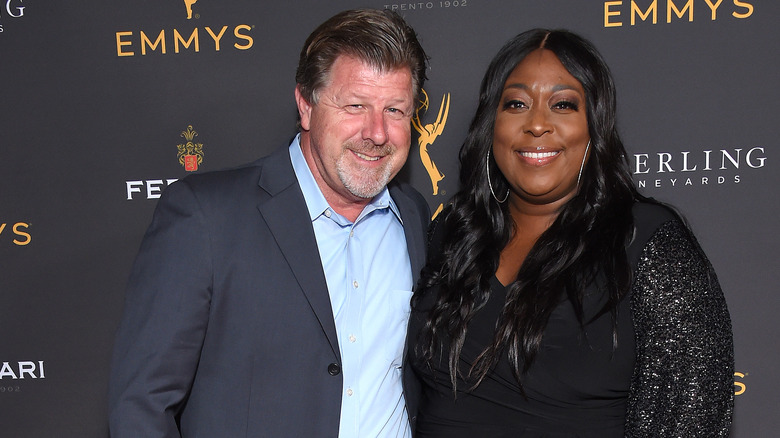 Shutterstock
Loni Love reportedly met actor James Welsh on a dating app in August 2018 and the pair has been together ever since, per People. "He's a really nice guy," she told the outlet in 2019. "He hit me and I was like 'Wow, he has really kind looking eyes'." Aw!
Even though Love has been married before, per People, her views changed when she began dating again. "The older I get the simpler I'm getting. When I was looking for somebody I was just looking for the compatibility part. The thing I think that I was missing in my life was that I was always conforming to what the man wanted instead of saying this is what I want to do." Love, nor her partner, seemed to care about the interracial aspect of their relationship, adding, "I'm the first African American woman he's dated and he said he just didn't think about it. It's not a big deal. We get along, we like each other, we understand each other."
Welsh is clearly head over heels and never misses an opportunity to support Love when she makes an appearance on E!'s "Nightly Pop." Even when she's out of town, Welsh shares photos of them to remind his fans just how in love he is. "I'm missing Loni's hugs!" he wrote on Instagram on May 17. They seem really happy!