The Real Reason Trevor Noah Spent A Week In Jail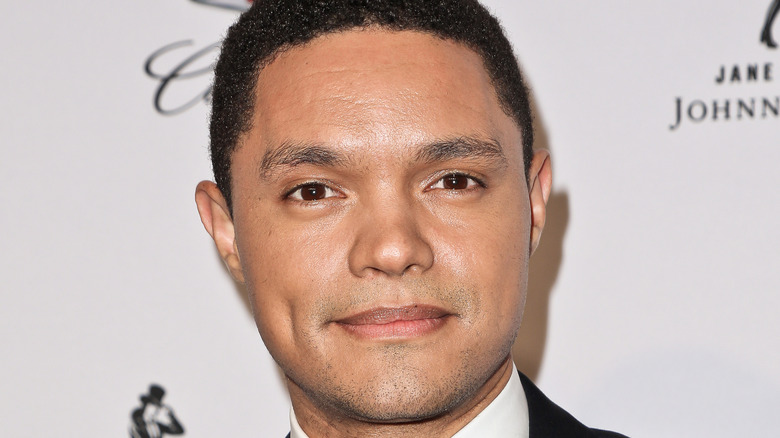 Shutterstock
We may receive a commission on purchases made from links.
Trevor Noah has had an unexpected rise to fame. But as a South African-born comedian, he was born during apartheid and experienced a tumultuous childhood.
"The Daily Show with Trevor Noah" host has a Black mother and a white father, and being biracial was illegal under apartheid. "One of the core [tenets] of these laws was that black and white people weren't allowed to fraternize," he told People in 2017. The comedian shared a series of revealing stories in his 2016 memoir, "Born A Crime: Stories From a South African Childhood." In the book, Noah wrote that he was only permitted to see his father indoors, and they had to keep their distance while in public (via Lit Hub). "I couldn't walk with my mother, either; a light-skinned child with a black woman would raise too many questions," he wrote. 
This left Noah's mother to raise her son mostly on her own. When he was young, Noah's mother bought a broken-down Volkswagen Beetle that would often not start, but when it worked, the two went on adventures. "That's where my mom would let me drive. On the highway. I was six," Noah wrote in a piece for The New York Times in 2016. "She'd put me in her lap and let me steer and work the indicators while she worked the pedals and the stick shift," he added. Noah's comfortability with driving at a young age wound up getting him in trouble with the authorities ...
Trevor Noah has been pulled over often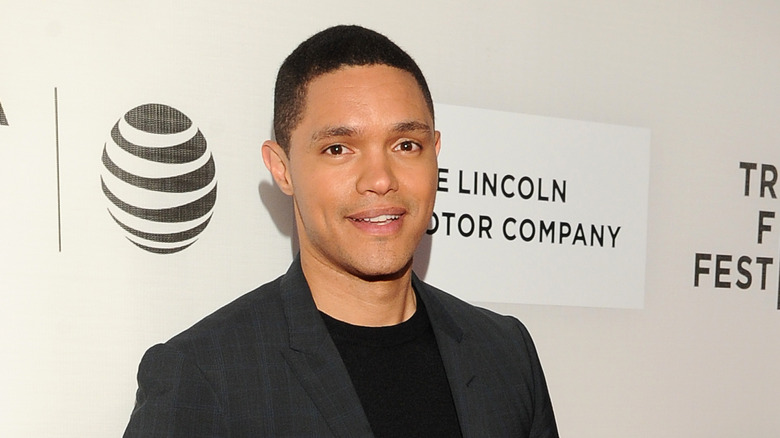 Shutterstock
In 2017, Trevor Noah revealed during an episode of "The Daily Show with Trevor Noah" that he had been stopped by police "eight to ten times" in the six years he had lived in America. Throughout his time in South Africa, even after apartheid had ended, Noah also had many run-ins with the police. As written in his memoir "Born A Crime: Stories From a South African Childhood," one of those instances happened when a teenage Noah borrowed a car from his stepfather's shop which was flush with old cars and discarded license plates (via Vulture).
Shortly after Noah had taken the car, he was pulled over by the police who did not provide a cause for stopping him. "Cops in South Africa don't give you a reason when they pull you over," he wrote. "Cops pull you over because they're cops and they have the power to pull you over; it's as simple as that," Noah added. The police ran the plates and when they did match the registration, the cops placed Noah under arrest for suspicion of stealing the car. He spent a full week in jail until he was released.
Upon release, Noah tried to conceal the arrest from his mother and claimed he had been away for the week visiting a friend. The ruse was up when Noah realized that it was his mother who hired a lawyer to post his bail.