Twister Star Bill Paxton Passes Away At 61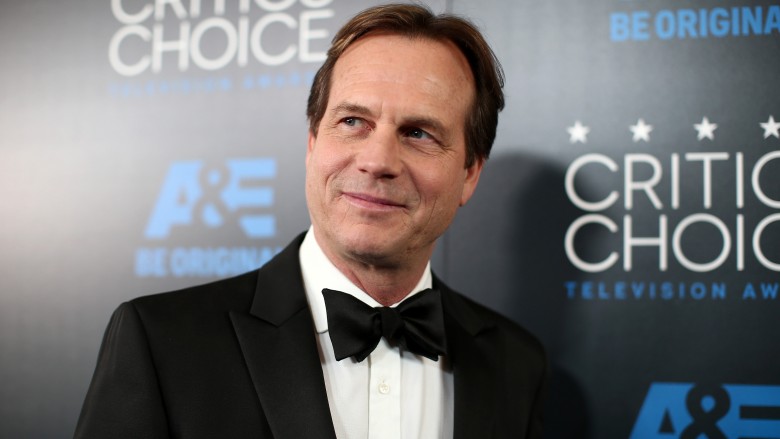 Getty Images
Bill Paxton, 61, passed away on Feb. 25, 2017. The famed actor is known for his roles in Twister (1996), Titanic (1997), and Aliens (1986), among other notable parts. TMZ reports that Paxton died unexpectedly as a result of complications from surgery, the details of which have not yet been released to the public.
Paxton is survived by his wife of 30 years, Louise Newbury, and his two children, James and Lydia. A representative for the family released a statement to the press, addressing Paxton's passing as well as his impressive resume of film and TV work. As reported by CNN, the statement said, "Bill began his career in Hollywood working on films in the art department and went on to have an illustrious career spanning four decades as a beloved and prolific actor and filmmaker...We ask to please respect the family's wish for privacy as they mourn the loss of their adored husband and father."
According to the New York Daily News, Paxton was nervous weeks before his scheduled surgery. Director Doug Liman, who worked with Paxton in the 2014 film Edge of Tomorrow, shared that he spoke to the actor a few weeks ago regarding his upcoming role in the planned Edge of Tomorrow sequel. Paxton had assured him in an email that all would be fine. "Thanks for the good wishes. It will help me face this ordeal," Paxton wrote. "Don't worry, 'Sgt Farrell' will be ready to report for duty."
At the time of his death, Paxton was starring on the CBS drama Training Day as Detective Frank Rourke. While it's not clear how showrunners will handle Paxton's passing, we likely won't feel his absence until Season 2. CNN reports that the entire first season's episodes had already been filmed. CBS and Warner Bros. released a joint statement (via Deadline), sending their regards to Paxton's family and expressing fond memories of Paxton: "We are shocked and deeply saddened this morning by the news of Bill Paxton's passing...His colleagues at CBS and Warner Bros. Television will also remember a guy who lit up every room with infectious charm, energy and warmth, and as a great storyteller who loved to share entertaining anecdotes and stories about his work."
Our thoughts are with Paxton's family during this difficult time.