Why Was Heels Star Stephen Amell Removed From A Flight?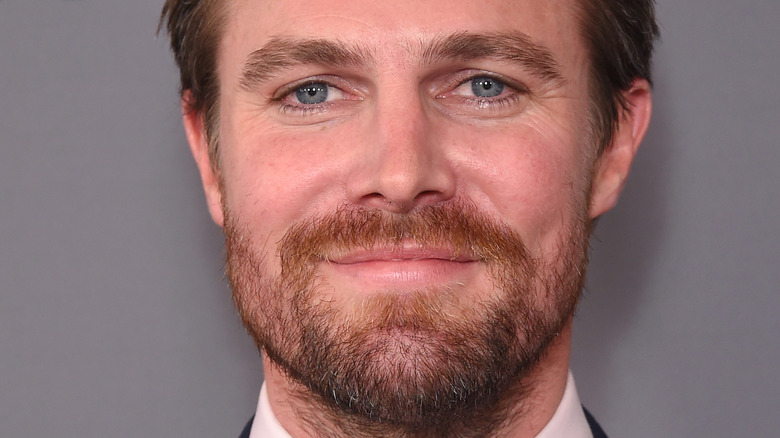 Shutterstock
Stephen Amell loves his wife Cassandra Jean Amell so much that they tied the knot twice! After getting married in December 2012, the couple decided to do it all over again in New Orleans in May 2013, according to Us Weekly. Stephen took to Twitter and wrote, "Feeling pretty lucky today." His wife (and "America's Top Model" alum) echoed his sentiments, adding, "You know what's fun? New Orleans."
Stephen appears to be very much in love with his wife and took to Instagram to reminisce on the early days of their relationship, writing, "November 2011. Can't believe I snagged this girl." Stephen and Cassandra also share a daughter Maverick (via Page Six), and they enjoy adventuring in British Columbia, leaf peeping in Georgia, and soaking up the sun in the Maldives.
Things may appear rosy, but Stephen and his wife are in the headlines for an unfortunate reason — keep reading for more details.
Stephen Amell attempted to clarify the situation via Twitter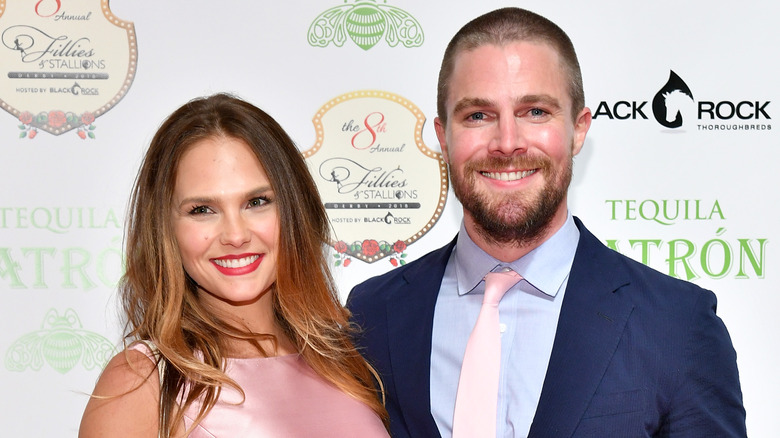 Dia Dipasupil/Getty Images
Actor Stephen Amell "was forcibly removed from his flight" after a reported "altercation" with his wife Cassandra Jean Amell, according to Page Six. Stephen attended the ATX Television Festival and was just trying to fly back to Los Angeles from Austin, but things quickly went awry before he even buckled his seatbelt. A flight attendant asked him more than once to dial it down while he reportedly "screamed" at his wife "while appearing drunk." It took an air marshal and three other flight attendants to fully remove him from the plane.
An airline spokesperson confirmed what happened on the aircraft, telling the outlet, "Delta flight 966 on June 21 took a brief, eight minute departure delay after an unruly customer was deplaned from the aircraft prior to departure in Austin. The flight arrived ahead of schedule at Los Angeles International Airport." It is not yet known if Stephen was arrested in Texas.
Stephen clarified what really went down on Twitter: "My wife and I got into an argument Monday afternoon on a Delta flight from Austin to LA. I was asked to lower my voice and I did. Approximately 10 minutes later I was asked to leave the flight. And I did so immediately. I was not forcibly removed. I rebooked myself on a Southwest flight 2 hours later and traveled home without any further issue. I let my emotions get the better of me, end of story. Must be a slow news cycle."