Here's How Much Venus Williams Is Really Worth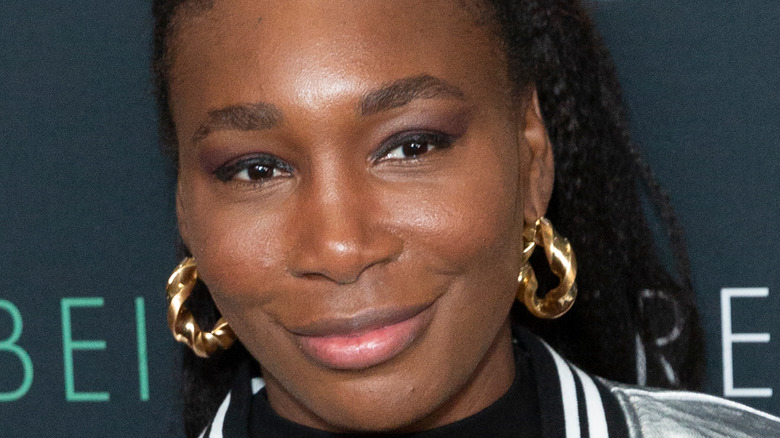 Shutterstock
Venus Williams is one of the world's best tennis players to date. The Compton, Calif. native has won all of the international tennis titles several times including the Australian Open, the French Open, the U.S. Open, and Wimbledon. Venus was even the first Black woman to win Wimbledon in 2000 since Althea Gibson's championships in 1957 and 1958, according to History.com. Venus has also proven how versatile her tennis talent is with many titles in both singles and doubles. She's actually one of the most decorated tennis players when it comes to her wins in the singles category, only trailing one other professional player, younger sister Serena Williams, per Bleacher Report.
And Venus only uses her many wins and major talent to further hone her skills. In fact, it's her dedication to the sport that keeps her head in the game and makes her strive to be a better athlete. "If anything, I have learned more and I have become more grateful to have the opportunity to do what I do. Lots of people would love to do this and don't get the opportunity," she told PopSugar. "I have this opportunity, and I continue to have it every day. I take it as motivation to play more, work harder, play better."
Venus' "work harder, play better" mantra has obviously worked with her record wins and slew of game titles, so how much is the tennis champion worth?
Venus Williams makes her money from tennis winnings and smart investments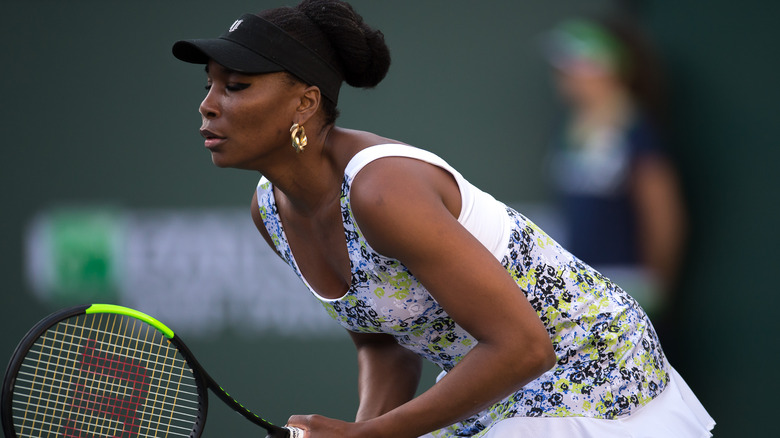 Shutterstock
It's no secret that Venus Williams will go down in history as one of the greatest athletes in the world. Having won all of the major tennis competitions several times during her career, Venus has more than proven her tennis prowess and she has the monetary winnings to show for it. According to Celebrity Net Worth, Venus has an estimated net worth of $95 million. This number can be attributed to tournament prize money, which can be millions of dollars, brand endorsements, and investments.
Now, with all of her sports fame and fortune, Venus is looking to invest in businesses that will help to change the world. She uses her millions to work with others to help develop products for the health, wellness, and sports industries. Investing is "an opportunity to collaborate with other people as well," the tennis pro told Women's Wear Daily. "I enjoy that. Tennis is a solo sport, so in my businesses I've found that opportunity to work with other people and to collaborate and share ideas and to push each other and that's what I really look forward to." 
And some of her financial ventures are for fun — in 2009, Venus and fellow tennis star/sister Serena Williams purchased a minority stake in the Miami Dolphins NFL team, since they were living in Florida, reported ESPN. 
However Venus Williams makes her money, she always seems to have a smart investment ready around the corner.