What's Really Going On With Venus Williams And Reilly Opelka?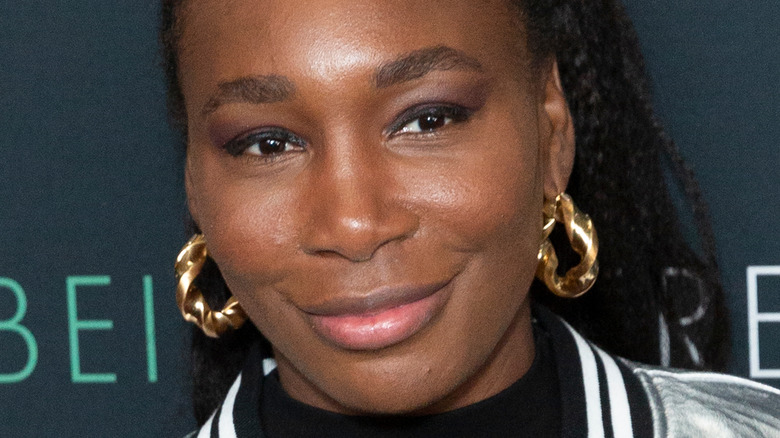 Shutterstock
There are some rumors floating around on the internet that Venus Williams, goddess, is dating fellow tennis star Reilly Opelka, who is 6"11. We're not sure why, but it always feels important to note that. We can see how two very tall elite athletes would have a lot in common and probably be thrown together quite a bit — but that doesn't automatically mean they're a thing. So, where did these rumors come from in the first place? And is there even any truth to them?
We're assuming you're familiar with Williams, but in case you're not sure who Opelka is — he's a 23-year-old rising star in the professional tennis world and the subject of many "stands tall" puns in headlines. He is currently ranked at No. 32, was born in Michigan, and enjoys art and fashion, according to his official player bio.
Now that we've got the background covered, what's the deal with him and Williams?
Fans are looking for clues on social media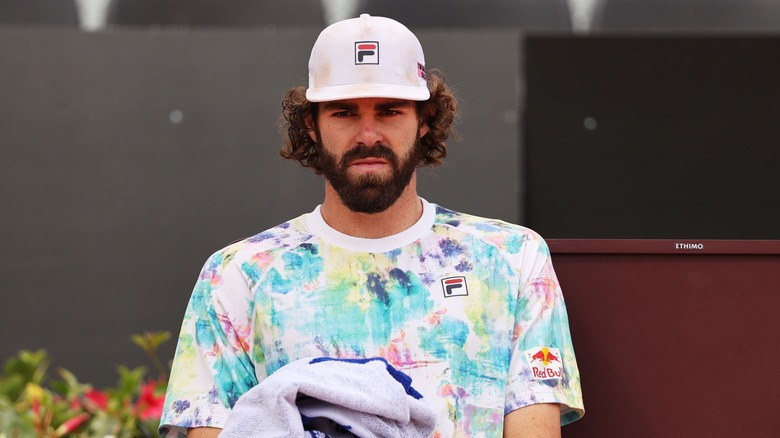 Clive Brunskill/Getty Images
Fans began speculating that Venus Williams and Reilly Opelka were dating when the two were spotted site-seeing together in Rome. Speculation ramped up when eagle-eyed tennis fans noticed that Williams had commented three heart emojis on one of Opelka's Instagram posts. The two have also been seen practicing together, according to the New York Post, which Opelka called "a lot of fun."
Now, we'll be honest here, this doesn't exactly seem like smoking gun evidence. Neither player has spoken up about a possible relationship, and there's no evidence of cuddly or otherwise couple-ish photos on their social media pages. What's more, in an Instagram Live, when asked if she was currently dating, Williams replied, "I'm undateable." Since Williams' exes include the likes of millionaire Nicky Hammond and Cuban model Elio Pis, we don't know if it's completely fair to say that she's "undateable," but we get the hint.
As of right now, we'd say these two are probably just friends. But if you want to ship it, who are we to stop you?