Have Kate Middleton And Prince William Told Prince George About His Future As King?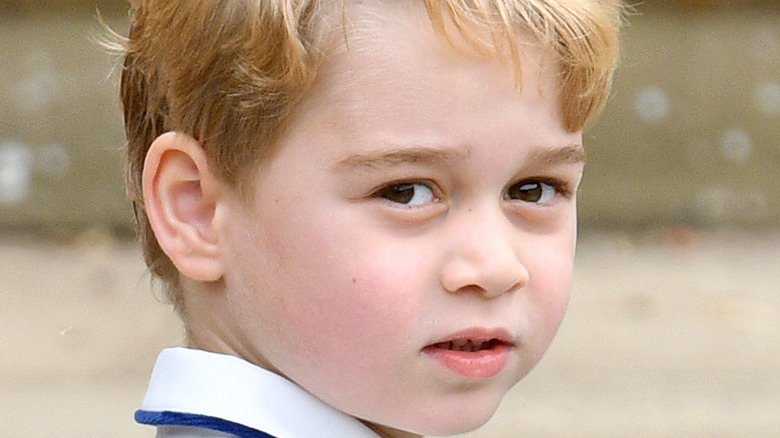 Pool/max Mumby/Getty Images
At just 7 years old, Prince George already has a lot of weight on his shoulders, as he is third in line to the British throne. After Queen Elizabeth passes the crown to his grandfather, Prince Charles, and Charles eventually does the same with Prince William, George will rule the United Kingdom one day.
Of course, right now, George isn't so much focused on international relations as he is on passing Year 3 in school. As you can probably imagine, though, the info that, through no choice of his own, he will one day be one of the most powerful and talked-about people in the world is a lot for a little kid to handle.
Princess Diana was famously committed to ensuring that William had as normal an upbringing as possible. Wills wasn't aware he would be king until he started school, and it became impractical to keep the information from him, per Express. As soon as he began school, his classmates — who were already well aware of his status — began to ask about his future and his relation to Queen Elizabeth, according to the outlet. 
What about little George, though? Are Kate Middleton and William committed to providing him the same kind of normalcy as William received as a child? Here's what we know.
Prince William and Kate Middleton want George to feel normal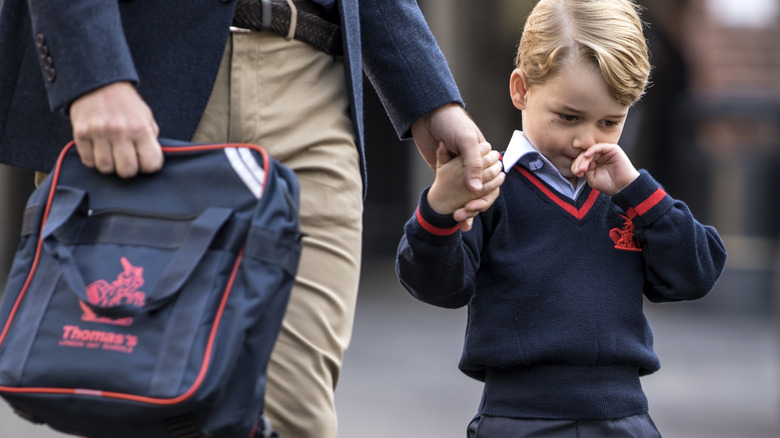 Wpa Pool/Getty Images
Just like his dad, Prince William, Prince George found out he would be king a little later in life than most people would have guessed. According to reports, George wasn't told about his fate until shortly before his seventh birthday.
The book "Battle of Brothers", released in June, sheds some light on the situation. William and Kate reportedly broke the news to George in a "controlled moment of their choice," author Robert Lacey wrote, though details of the exact timing are still unknown, per the Daily Mail. "William has not revealed to the world how and when he broke the big news to his son. Maybe one day George will tell us the story himself," explained Lacey. "But sometime around the boy's seventh birthday in the summer of 2020, it is thought that his parents went into more detail about what the little prince's life of future royal 'service and duty' would particularly involve," he alleged.
William and Kate reportedly wanted George's upbringing to be as normal as possible, for as long as possible — not just because they wanted him to feel like every other kid, but because the future of the monarchy depends on his relatability. "William's aim as a father, the prince stressed, was to give his son 'a normal family upbringing,'" wrote Lacey. "Enabling the monarchy 'to stay relevant and keep up with modern times."