Why Jennifer Lawrence Will Be Single Forever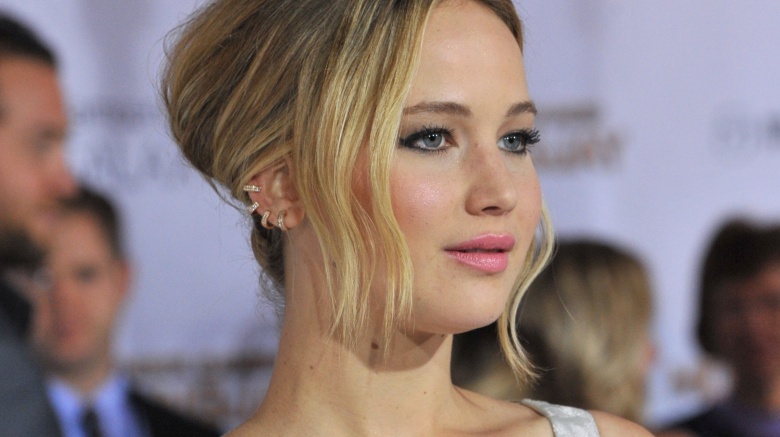 Who doesn't love Jennifer Lawrence? The actress is a lovable klutz whose Oscar night falls are pretty much expected. She took a header while accepting her Best Actress statuette in 2013. She reprised that epic trip with a red carpet tumble during the following year's ceremony. She makes smart career choices, in addition to making us believe that she really is her character. She brought Katniss Everdeen, a badass warrior goddess if there ever was one, to life in such dynamic fashion. J-Law is a catch, since she is rich, famous, talented, and stunning. She is likeable, goofy, and real. So why will Lawrence—who has dated English actor Nicholas Hoult and Coldplay singer Chris Martin—be single forever? Let's break it down.
She Is Too Quirky For Her Own Good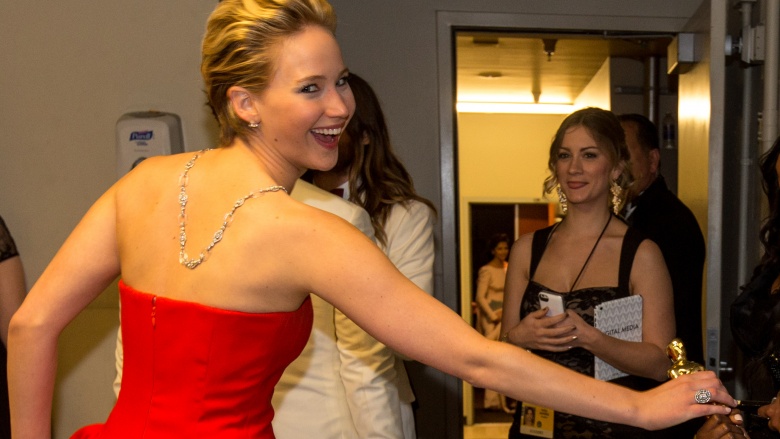 Getty Images
Lawrence's quirkiness is one of the most charming things about her. However, she might be a little too quirked out for her own good. MTV suggested that the actress' Oscar falls were staged and planned. That seems a bit far-fetched, since she was, you know, wearing huge, hard-to-move-in couture gowns, and these were two huge nights in her career. There was no time for faking falls. Even so, she is adorably neurotic, talking to David Letterman about having really bad gas while promoting the second Hunger Games film and freaking out when a reporter spoiled Homeland secrets for her in 2014. That type of anxiety might be a tad too much for a dude to deal with.
Her Dating Resume Hasn't Been Super Long Or Serious…Yet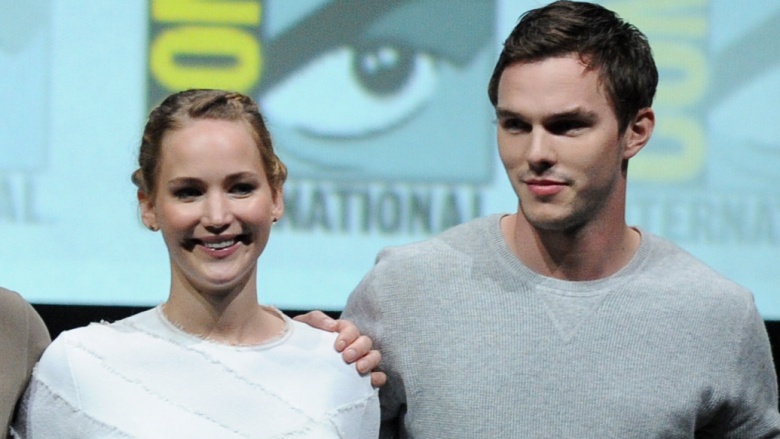 Getty Images
Lawrence has dated her X-Men co-star Hoult and Gwyneth Paltrow's ex, the latter of whom captured the paparazzi's undivided attention. While the Hoult relationship lasted a few years and the Martin romance caught fire in the media quickly, she isn't always in a relationship nor has she had a love that seems like "the one." She was also briefly linked to Liam Hemsworth, her Hunger Games co-star, according to Hollywood Life. But the blonde beauty isn't always hooking up or swapping out leading men in her personal life. That suggests that she digs the single life.
Is She Almost Too Good To Be True?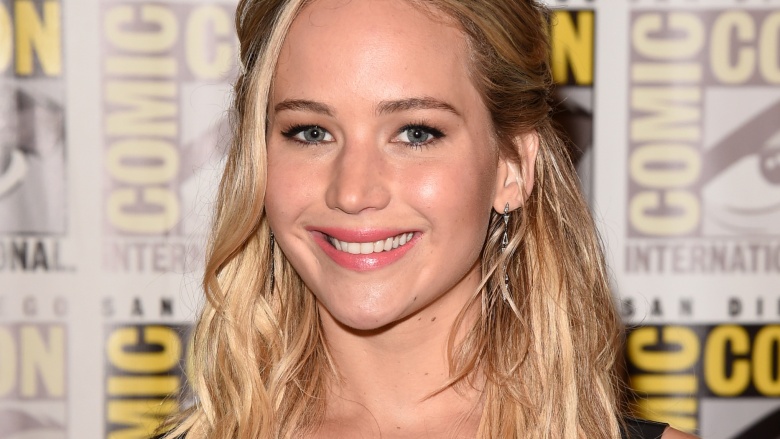 Getty Images
All the things that make J-Law so appealing—her looks, her success, her talent, and her fame—might make her equally as intimidating to potential mates. How could anyone possibly keep up with her awesomeness? That struggle? It's real. But all of her public "pros" aside, what is she like up close and personal? Well, we don't know. What we do know is this: no one is perfect, no matter their persona. It leaves one to wonder how dark her dark side is and how it co-exists with her public image.
She Is Holding Out For Bradley Cooper, Who Is A Serial Dater Of Models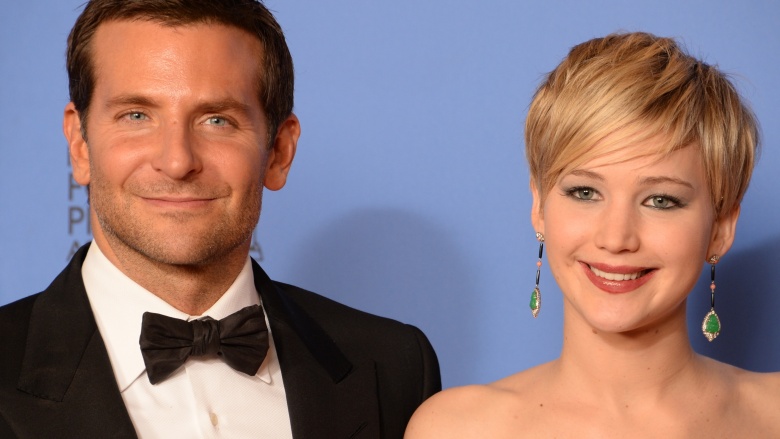 Getty Images
Lawrence's frequent co-star is the equally talented, successful, and good-looking Bradley Cooper. They both won serious acclaim for their work in The Silver Linings Playbook and will team up again in 2015's Joy. The A-listers clearly have chemistry while on-screen and on-set. However, B-Coop is a serial dater of models, having swapped out lady love Suki Waterhouse for Irina Shayk earlier in 2015. J-Law might not be pursuing a serious relationship with the bevy of eligible dudes who would treat her like a queen since she's been waiting for sparks to fly with Cooper in real life. He might stick with the "I date models" template...so she could be waiting a long time. 
Katniss Everdeen's Career Path Is Intimidating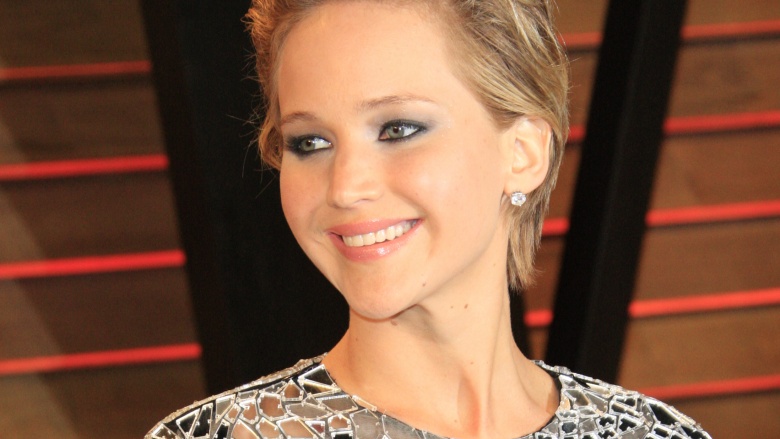 Lawrence's career is crazy hot. She has an Academy Award. She fronts a blockbuster franchise and can carry a film that rakes in big receipts. She still takes roles in edgy, cool, and indie fare. She is a Dior spokesmodel. She is laying lots of bricks for a sustained career. When and where will she find any sort of time to settle down? The kind of career dominance and development that J-Law is experiencing is intimidating. She might scare dudes off and not just because she demonstrated some serious archery skills as Katniss Everdeen.
She's "Everywoman"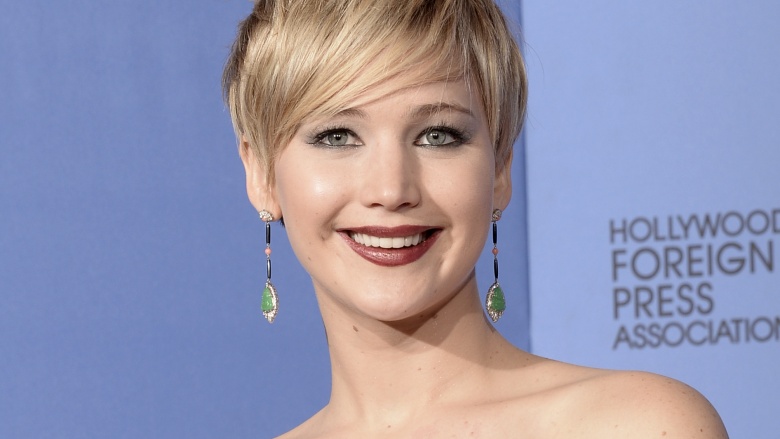 Getty Images
Lawrence is a source of inspiration for women of all ages, thanks to her roles and how she seems to act in real life. She could be the poster girl for the fact that strong, successful women don't need to settle down and get married in order to lead a totally fulfilled, emotionally satisfying life. She could be the living embodiment of Beyonce's "Single Ladies" anthem. If she wants to be single forever because she is an empowered woman that won't be defined by a man, more power to her.