Former Real Housewives Star Gives Birth To A Baby Girl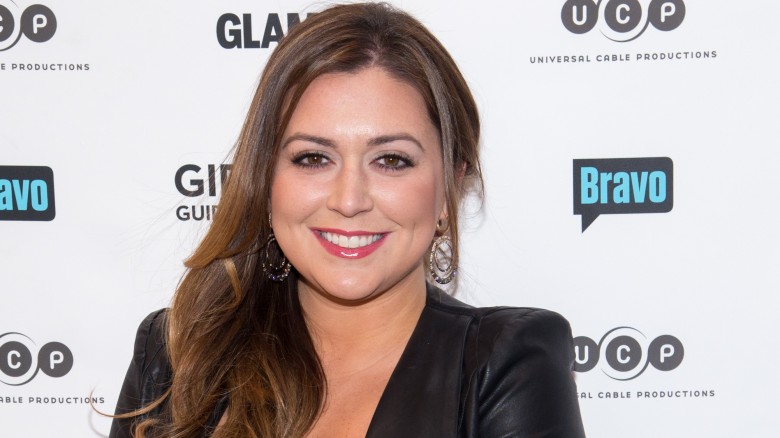 Getty Images
There's a new little addition to the world of reality TV.
E! News reports that Manzo'd With Children star Lauren Manzo Scalia, 28, welcomed her first child this past week. The New Jersey celebrity shared the good news on Instagram with her 400k-plus followers. "My Markie Girl," she wrote, alongside a photo with her newborn daughter.
Scalia's mother, former Real Housewives of New Jersey star Caroline Manzo, uploaded of photo of her daughter and granddaughter to her own Instagram account on Feb. 25, 2017, revealing the baby's full name: "Welcome to the world Marchesa Anna Scalia, our little Markie! Mommy and daughter are resting comfortably, "Grandma Caroline" loves you both beyond measure!"
According to People, Scalia's baby girl was born on Feb. 24, 2017 in Ridgewood, NJ at 10:12 a.m. She weighed 6 lbs, 12 oz and measured 19.75 inches in height. Regarding her daughter's name, Scalia revealed, "Anna is both of our grandmothers' names and it sounded nice, so it was a perfect fit. I always loved the name Marchesa—no, not named after the designer, but obviously where I heard the name first and fell in love with it."
Scalia previously opened up about her pregnancy on Bravo's The Daily Dish, sharing her due date as well as her concerns about her baby's birthday. "The baby's going to be a Pisces, which I was freaking out over at first, because there's a couple Pisces that I know that I can't stand," she joked. "I said to my doctor, 'Maybe we could just do a C-section two weeks early and then it can be an Aquarius.'" We're going to go ahead and assume her doctor nixed that idea—but from the looks of things, Scalia doesn't seem too upset about her daughter's astrological sign.
Scalia and her husband, Vito Scalia, tied the knot in July 2015. In a statement to People, the couple revealed their pregnancy in September 2016: "We are so excited to be expecting our first child, due in early 2017. What a crazy year it has been for us. Life is full of wonderful surprises!"