How Plastic Surgery Damaged Lara Flynn Boyle's Career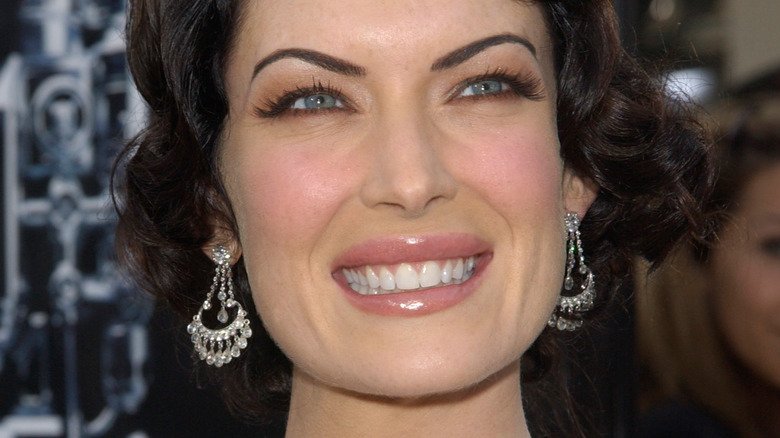 Shutterstock
To many fans, Lara Flynn Boyle will forever be known as Donna Hayward, the best friend of Laura Palmer on David Lynch's iconic and (arguably ahead-of-its-time) masterpiece TV series, "Twin Peaks." Boyle became a star in the 1990s off of this role. But since then, Boyle has made headlines mainly due to her dramatic change in appearance, which many speculate is from multiple plastic surgeries.
When Boyle shot to stardom in the '90s, she appeared to have it all. She was beautiful, smart, and seemed fearless. In a 2001 interview with Vanity Fair (via the New York Post), the actor seemed to own her "bad girl" persona. Boyle told the outlet, "I'm the kind of woman who, when she walks into a party, all the other women leave the room ... I think I'm scary to people. I'm a bad girl." Boyle's rebel vibe attracted some of Hollywood's biggest stars; she dated Jack Nicholson, David Spade, Kyle MacLachlan, and others.
So why did the no-prisoners, beautiful actor drastically change her look? And how did it affect things? Keep reading to find out how plastic surgery damaged Boyle's career.
Lara Flynn Boyle was worried about getting older and changed her look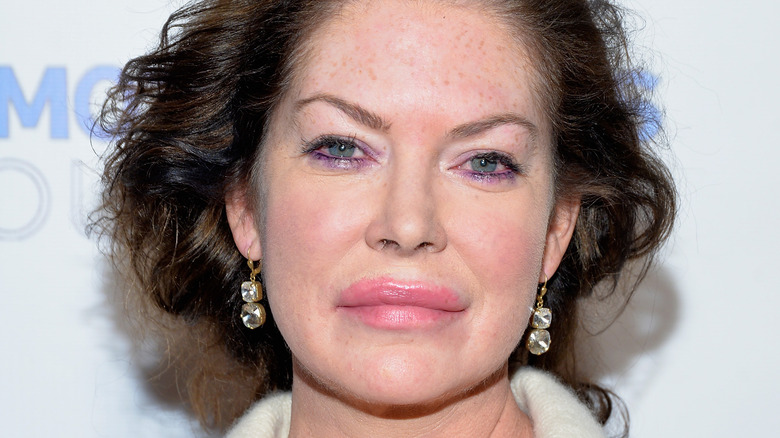 Michael Tullberg/Getty Images
According to The Daily Mail, Laura Flynn Boyle worried about getting older and losing roles to younger actors. "I know I may be running out of time," the British outlet reported Flynn saying in 2014. "There are just not that many roles for older women. On a vanity level, I am not looking forward to aging at all — I think I look pretty good now." Boyle's fear about getting older may have led her to begin cosmetic procedures when she was in her 30s. Ironically, Boyle's plastic surgeries may have altered her appearance in a negative way, leading to fewer roles.
In 2010, Paul S. Nassif, MD, FACS, plastic surgeon from the reality show "Botched," commented on Boyle's appearance in an interview with The Daily Mail. "Lara Flynn Boyle appears to have had rhinoplasty, lip augmentation, Botox, facial fillers, and possibly a browlift and facelift," he said. "She should refrain from having any additional procedures and would not benefit from having further work performed at this time." Plastic surgeon Dr. Michael Salzhauer agreed, telling the outlet, 'Lara Flynn Boyle I feel has gone overboard with the fillers to her cheeks and lips."
That being said, Hollywood loves a comeback. As she told The Hollywood Reporter in June on the heels of her new film "Death in Texas," "I never went anywhere."