Why Hollywood Won't Cast Jesse Metcalfe Anymore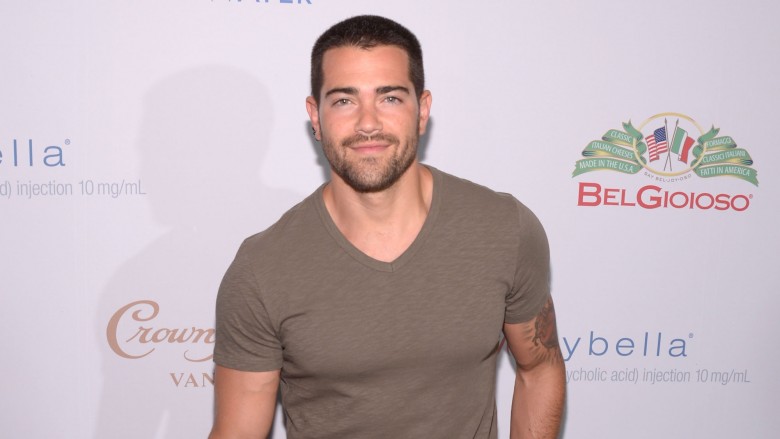 Getty Images
You might recognize Jesse Metcalfe as the teenage hottie on Desperate Housewives, or the star basketball player who got all the girls in the hilarious teen film John Tucker Must Die, but it's been awhile since we've had the privilege of ogling his sexy abs and adorable smile, leaving many of his fans to wonder where the heck he's been. Metcalfe has managed to get the occasional role since his last big part, but none have had the same impact on viewers. It seems like Hollywood simply won't cast him for major parts anymore, and instead of just wondering why, we've got answers.
He got his start on a soap opera
It's easy to picture Metcalfe successfully acting out the overdramatic scenes required of daytime television, playing the dangerous yet sexy boy next door that girls fall in love with and women lust over. Whether that's a compliment or not can be interpreted either way. Metcalfe was a student at NYU when he snagged a role on the spanish soap opera Passions, playing the part of Miguel Lopez-Fitzgerald for five years.
According to Soaps.com he didn't exactly play the boy next door, but he played the youngest son of one of the main characters who comes to town, rarely wears a shirt, and quickly becomes the focus of a love triangle. While many Hollywood actors and actresses get their start on daytime television and are able to break out of the soap opera stereotype, it seems the characters Metcalfe played in his early career were all alike. He eventually made the decision to leave the show to focus on his role on Desperate Housewives, a decision that temporarily shot him to the top of his career.
John Tucker Must Die was received with mixed reviews
In 2006 Metcalfe was cast to star in the teen comedy John Tucker Must Die, where he played the role of the hottest guy in school who's able to date multiple girls at the same time by purposely seeing girls from different cliques. Apparently, in this fictional high school there are so many students that it was possible for Tucker to take on three girlfriends, all scorned and played by well known actresses. The film starred Sophia Bush, R&B singer Ashanti, Arielle Kebbel, and Brittany Snow, who all seek revenge on Mr. Popular.
Financially speaking, the movie was seen as successful as it made nearly $69 million worldwide on just an $18 million budget. Even though the numbers showed a profit, most movie reviews didn't give the film much positive feedback. Even Rotten Tomatoes thought the film was just too cute and only gave it a 26 percent approval rating. Since leaving theaters however, the film has gained popularity among TV viewers, likely due to both a quick make out session between two of the films hot female cast members and a scene with Metcalfe strutting around in nothing but a red lace thong. Even though Metcalfe has certainly caught the attention of many female fans, this was unfortunately the last big role he has appeared in.
He was typecast in sexy teen roles
Like most actors and actresses who snag those teen roles, it becomes difficult for them to break out into something else. Metcalfe is no exception. After playing the hot and often shirtless Miguel Lopez-Fitzgerald on Passions, he was cast in his most recognizable role to date as John Rowland in Desperate Housewives. He played a hunky teenage gardener who has an affair with a married Gabrielle Solis, played by the incredibly sexy Eva Longoria. Portraying the fantasies of women and teenage boys everywhere, the show was adored by viewers and stayed on the air for years giving fans a hilarious insight into the lives of wealthy housewives.
While filming the show Metcalfe also appeared in John Tucker Must Die, where he was cast as another teenage hunk who is quite the lady's man. He was the poster boy for roles that required a significant about of ab shots. Even though he was met with positive critiques for all three of these roles, he has yet to discover a part outside of the hot teen that works for him and his head-turning look. Not that we mind watching him strut around shirtless on screen!
He made an attempt at horror
Like most teen actors who try to discover different roles for themselves, Metcalfe took a stab at working on a few horror films. He starred in the thriller Insanitarium where he played a man pretending to be insane in order to save his sister from being institutionalized. It seems he also saved his sister from being turned into some kind of engineered zombie, as a doctor at the asylum decides to play god. The movie wasn't received well and was sent straight to video.
The actor's next project in the horror genre was in the movie The Tortured, where he played a young father whose son is kidnapped and ultimately murdered. Metcalfe's character and his onscreen wife decide that 25 years in prison isn't enough for the man who killed their child, and decide to take matters into their own hands by kidnapping him while he's being transferred to another prison. Rotten Tomatoes gave this film just a six percent approval rating, Metcalfe's lowest rating by far, but as a horror fan who has seen this film several times I'd have to strongly disagree. Perhaps not all viewers can stomach the gruesome torture and nauseating gore found in this movie, but the film's shocking ending certainly deserves a better critique.
Bad publicity left him without work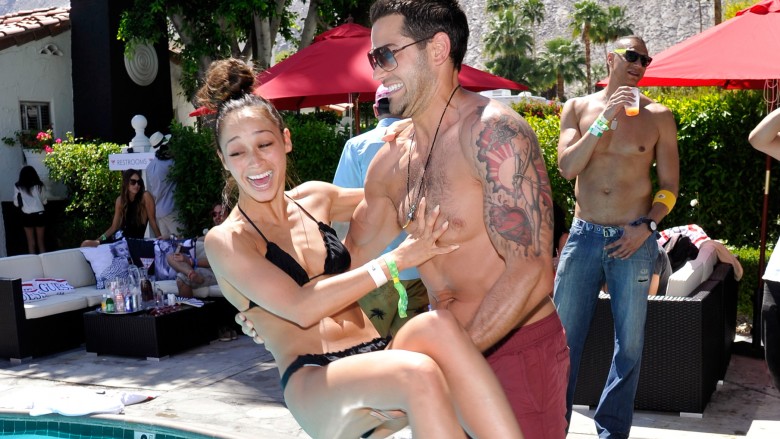 Getty Images
According to People, after Metcalf's first season on Desperate Housewives he had too much time on his hands. Even though he continued to appear on the show, he wasn't required on set as often which freed up his time for his partying ways. The media criticized his habits, even though he was often being paid to make appearances at these clubs, and would question his sexuality as well as claim he'd gained too much weight to be on screen anymore. Even though Metcalfe claimed he'd hardly gained 10 pounds, the nasty headlines still had a drastic affect on his career. He told People, "I had casting directors going, 'He looks a little puffy.' It was a very clear example of how bad publicity can keep you away from work."
With a career seemingly on hold, Metcalfe got sucked into the partying world, even admitting to dabbling in substances other than alcohol. Partying only made his image worse, however, it never affected his professionalism on set. Desperate Housewives creator Marc Cherry praised Metcalfe's behavior on set, regardless of what headlines read. Cherry said, "I've heard rumors of this bad-boy behavior of Jesse's, but I have never seen it myself ... he was a perfect gentleman when he did our show ... I see a maturity now in terms of his persona and his skill, but he's the same delightful Jesse."
He had a problem with alcohol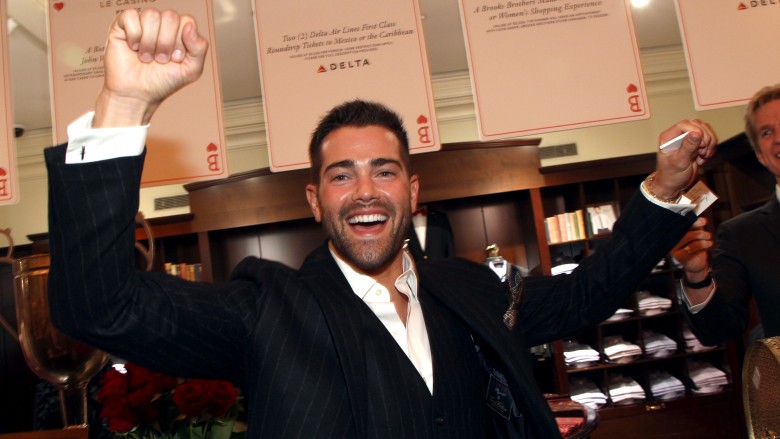 Getty Images
Shortly after John Tucker Must Die was released and while he still held his role on Desperate Housewives, Metcalfe went into a rehab facility for alcohol abuse. TMZ reported that before he checked in, he was spotted at Saddle Ranch Chop House in Hollywood going hard at the bar at just 10 in the morning and had been partying all weekend. Apparently this wasn't the first time he'd been spotted boozing it up at inappropriate times as TMZ also reported having seen Metcalfe walk into then-girlfriend Nadine Coyle's house stocked up with booze.
According to Page Six, after a weekend-long drinking binge Metcalfe realized he had a problem and went into rehab willingly in March of 2007. A rep for the actor said, "He realized he had a problem and was anxious to deal with it immediately." Unfortunately, his sobriety didn't seem to last very long.
Rehab didn't stick
It seems rehab only made things worse for Metcalfe, as he continued to make headlines afterwards that would imply he couldn't get his alcohol consumption under control. Just months after his trip to rehab, the actor was rumored to have been at the Shore Club in Miami where he reportedly indulged in more than a few drinks as well as women before walking out on his bill. Apparently his assistant, which we all know is just code for high school best friend, also made a scene at the front desk demanding to see the hotel room Metcalfe would be staying in before agreeing to spending the night in that hotel. He also assaulted a paparazzo after leaving a club in London, punching the man in the face that resulted in a bloody nose and a police report. This was just the beginning of the disastrous headlines his name would appear in though.
Months later he was caught on tape getting into a physical altercation after an event at Boulevard3 in Los Angeles. It was reported by People that Metcalfe was punched by the boyfriend of a woman he'd been supposedly hitting on all night. He was spotted drinking at several hot spots that night, which is something that could have contributed to the argument.
In 2008, Metcalfe's partying ways nearly ended his life. Reported by E! News, the actor fell 40 feet off a balcony and down several flights of stairs at a party in Monaco, essentially knocking himself unconscious. Even though the actor has admitted to drinking that night, he said alcohol had nothing to do with the incident saying, "It was really just a freak accident. I went to sit back on this railing and just slipped off. I landed on my feet and I broke my leg. I got lucky."
He returned to soap operas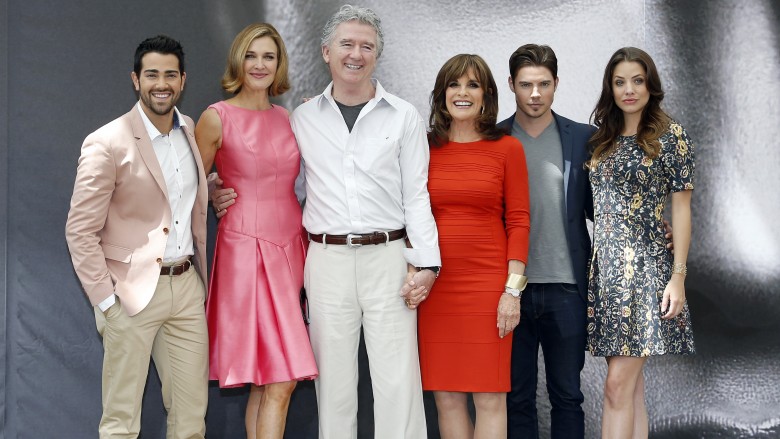 Getty Images
A reboot of the original prime time soap opera that aired from 1978 to 1991, Dallas returned to television with Metcalfe earning himself one of the lead roles in 2012. As one of his first roles where he keeps his clothes on more often than not, the first season of the show was a hit and ratings were through the roof. Metcalfe recognized this as a huge opportunity saying in an interview with Canada.com, "This is my first more complex, adult character and this is really the first opportunity I've really had in television to sink my teeth into a character; to show people what I can really do as an actor, and that was really welcome."
Unfortunately, his success didn't last long as TNT chose to cancel the show after just three seasons. According to Entertainment Weekly, the show's ratings took a hit after Larry Hagman, who played J.R. Ewing in the original series as well as in the reboot, passed away during filming of season two at the age of 81. Likely the continuation of the show wouldn't have made much of a difference to Metcalfe's career as they killed his character off in the finale of season three, an episode that ended up being the show's last. Many fans were in disbelief and held onto the hope that by some miracle Metcalfe's character would have survived his death scene, however the actor released a statement confirming him leaving the show.
He took on a film series based on a video game
Nothing is death to an acting career like taking a role in a movie based on a video game. Yes, the film already has a dedicated following due to the fans of the game but as an actor you're forced to perform cheesy dialog and poorly written scripts. Metcalfe starred in both Dead Rising: Watchtower and Dead Rising: Endgame based on the zombie apocalypse themed video game Dead Rising. Bloody Disgusting reviewed both movies, neither which were received very well, Endgame being the worse of the two. While those who are fans of the video could enjoy the film as it follows the story line of the game closely, it was labeled "... a time-waster devoid of the wit and depth of other walking-dead fare currently available," by The New York Times.
What makes his decision to partake in these films even worse was the fact that they were exclusively released on Crackle. If you've never heard of Crackle, don't worry, you're not the only one. Owned by Sony Pictures Entertainment, Crackle is similar to Netflix in the way that it plays movies and television shows. It's different, however, as it only plays original web shows very few people watch, the movies and shows we've all seen already on Netflix or Hulu, and the absolute crap that has come out of Hollywood. It's up to you to decide which category these Dead Rising films fall under.
How he can change it around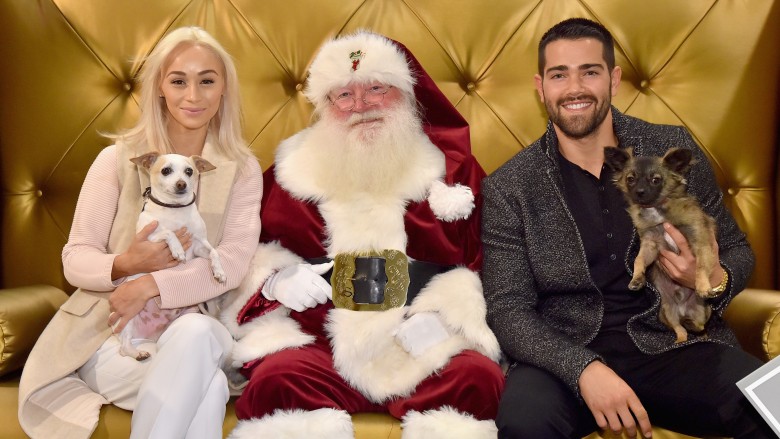 Getty Images
It seems that Metcalfe has finally found sobriety, something that will certainly contribute to him turning his career around. In an interview with FOX411 he spoke about how faith is important to him and gives credit for his ability to overcome his struggle with sobriety to his relationship with God. Giving up alcohol has not only kept Metcalfe away from negative headlines but has also helped him significantly improve his personal life, as he is now happily engaged to fashion blogger Cara Santana.
It's no doubt that his sobriety helped him snag that role in Dallas, which has since led to a role on Hallmark's Chesapeake Shores. Even though the Hallmark channel is still fairly new, the show's ratings were on par with all other shows on the network, encouraging them to announce a second season which films this year.
Now with two successful television dramas under his belt, (Chesapeake Shores and Dallas) Metcalfe has been able to snag more serious roles in films. He is starring in several dramatic films, including Steps and In Stranger Company, both expected to be released soon. By taking on roles in dramas, Metcalfe is able to spread his wings as an actor and take on more serious characters, ultimately resulting in him being taken more seriously by Hollywood.