Jeremy Renner Took His Adorable Daughter Ava To The Oscars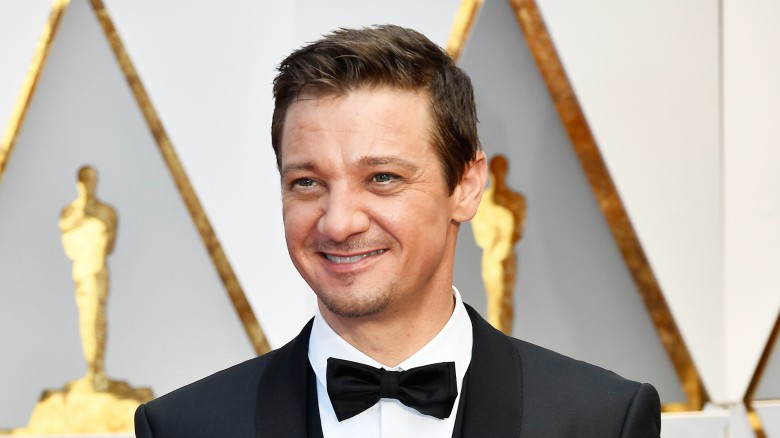 Getty Images
It's almost customary for celebs to bring significant others with them on the red carpet, but for the 2017 Oscars, a few big names decided to invite family members instead. While Dev Patel and Lin-Manuel Miranda's plus ones were their proud mothers, Jeremy Renner wins for most adorable date.
Although he scored nominations in the past (Best Actor in 2010 for The Hurt Locker and Best Supporting Actor in 2011 for The Town), Renner was not in the running for any Oscars this year. But that didn't stop him from attending the ceremony with a certain special lady, his pint-size daughter, three-year-old Ava Berlin.
Renner, who shares custody of his daughter with ex-wife Sonni Pacheco, uploaded a photo on Instagram of the two sharing a sweet smooch on the red carpet, writing, "My date for the Oscars!! Omg I could not be more proud!!!" He even added a cute hashtag to commemorate the evening: "#victorywithmyNUMBERONE."
And that's not the only cute moment the father-daughter duo shared. Eagle-eyed viewers also spotted the actor high-fiving his daughter as he exited their car. Aww.
Previously, Renner addressed his love for his daughter in an interview with ABC News. Regarding his child's birth, he shared, "When she drew her first breath and with that palmar reflex grabbed my finger, the thought came to me, if all goes well, this same scenario will happen when I take my last breath." Sounds like a committed father.
As the big night came to a close, Renner took to Instagram yet again to share Ava's version of an after-party and one last photo of him and his daughter holding hands at the Oscars. The caption read, "No words to express for this blessed moment in my life." Is it too early to nominate Renner for Dad of the Year?