Fans Accuse Mama June Of Wearing Fat Suit And Prosthetics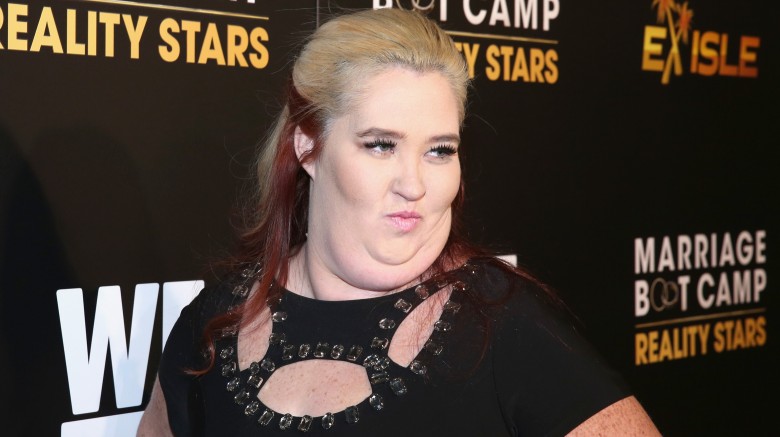 Mama June Shannon is causing a commotion again. The former Here Comes Honey Boo Boo star is making headlines for her new WE TV series, Mama June: From Not to Hot—but not for the reasons you may think.
Us Weekly reports that after the new reality show's premiere on Friday, Feb. 24, 2017, some fans suspected that Mama June was wearing a fat suit and prosthetics in many of the scenes. Mama June: From Not to Hot details the mother of four's dramatic weight loss transformation from 352 pounds to a size 4.
In an exclusive clip shared by People, it's revealed that the 37-year-old has adopted a rigorous workout routine and even went under the knife to achieve results.
Whether her suspected wardrobe is to make her final weight loss appear even more drastic or is due to the need to film extra scenes, some fans are not pleased with the suspected lie and took to social media to share their disappointment. One viewer
tweeted
, "It's obviously obvious that Mama June is wearing a fat face and suit for this show's confessional." Another
pointed out
, "You can tell some 'before' surgery scenes were filmed after it (besides obvious weight loss) by fake neck & much blonder hair."