Alex Rodriguez Splits From Girlfriend Of Nearly A Year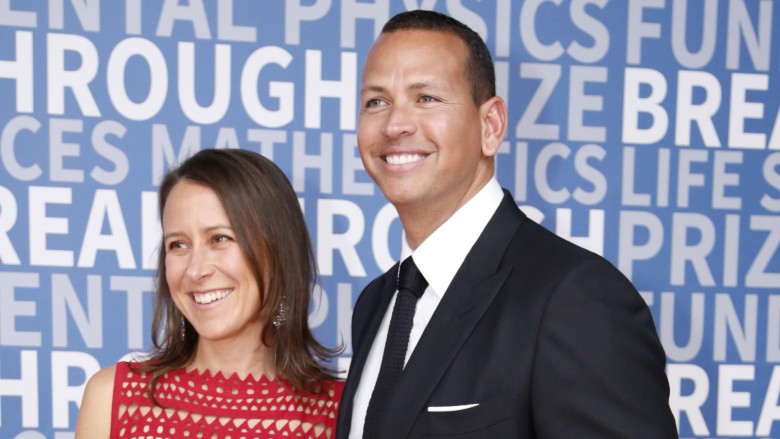 Getty Images
Attention baseball fans: Alex Rodriguez, 41, is back on the market. According to Page Six, the former New York Yankees third baseman has reportedly split from his girlfriend Anne Wojcicki, 43. The pair was together for nearly a year after confirming their romance in March 2016 to Us Weekly.
Page Six reports that the couple's differences may have been what caused their breakup. A source revealed, "They were an unusual couple, from very different backgrounds, but they are both smart business people, and had quite a few things in common, including a fascination with the tech world. But, perhaps in the end, they were a little too different." While this is speculation, it certainly rings true.
Wojcicki confirmed the news to People, issuing the statement: "He's a wonderful guy. I adore him and his friends and his family, but cross country relationships are hard."
Rodriguez has been a household name since joining the Yankees in 2004. He announced his official retirement from Major League Baseball in August 2016, opting out of playing the sport in favor of becoming a special advisor and instructor for—who else?—the Yankees. Wojcicki, on the other hand, has a mind for both business and science. She founded the genetic testing company 23andMe in 2006 in an effort to create more personalized medicine for the public.
This wasn't the first public breakup for either party. Both Rodriguez and Wojcicki have been linked to several celebrities in the past. Rodriguez, a father of two, famously dated actresses Kate Hudson and Cameron Diaz and was reportedly rumored to have had an affair with Madonna—which may have prompted his 2008 divorce from wife Cynthia Scurtis. Wojcicki was married to Google cofounder Sergey Brin, but the two divorced in 2015.