Here's How Much Dr. Sanjay Gupta Is Really Worth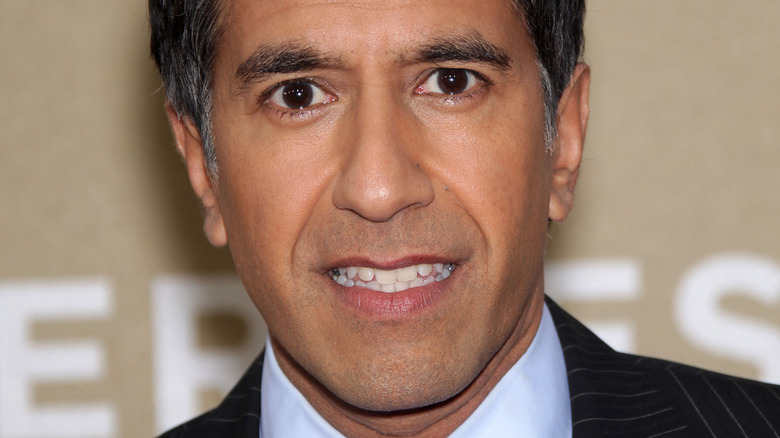 Shutterstock
Not only is Dr. Sanjay Gupta CNN's chief medical correspondent, but he has also served as associate chief of neurosurgery at Atlanta's Grady Hospital and as a professor at Emory University's School of Medicine, according to Forbes. Talk about impressive!
Dr. Gupta was born in October 1969 to immigrant parents in Novi, Mich., per Celebrity Net Worth. Once his parents immigrated from India, they settled into their careers as engineers for Ford Motors. Dr. Gupta graduated from the University of Michigan with a degree in biomedical sciences and eventually his M.D. from the university's medical school. He was a member of Inteflex, an "accelerated medical education program," per the outlet, that accepted medical students out of high school.
Dr. Gupta credits his parents for instilling his drive to succeed. "I was imbued with a very strong work ethic from my parents, and I came to take great pride in that. While some people will focus on cutting corners or feeling like they deserve lots of time off, I am too restless for that. Don't let a single day go wasted. I have taken only one real vacation in the last ten years, and that was my honeymoon," he told Forbes.
Dr. Gupta's hard work has clearly paid off, but does his bank account reflect that? Keep reading for more details.
Dr. Sanjay Gupta has amassed quite a fortune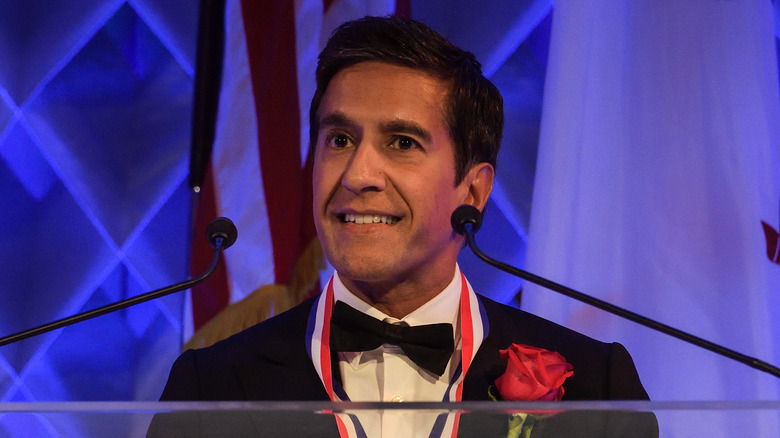 Shutterstock
It seems Dr. Sanjay Gupta quickly made a name for himself after medical school and in 1997, was selected to be a White House Fellow. He reportedly spent a year writing healthcare-related speeches for Hillary Clinton.
Although Dr. Gupta had an interest in media, he remained committed to his career as a neurosurgeon. He's worked on spine and trauma operations and has been published in numerous medical journals, per Celebrity Net Worth. Due to the nature of his work, Dr. Gupta's salary can range from $468,401 to $787,401, according to Money Inc. 
He joined CNN in 2001, but had an interesting journey to the network, per Guideposts. Dr. Gupta revealed he literally bumped into CEO Tom Johnson at the Atlanta Airport, where he asked if he would be interested in joining their new medical division. Dr. Gupta said yes, but had some requirements. "On one condition," he recalled to Guideposts. "I need to see patients and perform surgery. They offered me a schedule that allowed me to perform surgery every week and teach." He reportedly only had one suit at the time, and wardrobe told him, "You need to buy new suits, Sanjay. Viewers have noticed you're wearing the same thing." 
The figure has done some hard-hitting reporting for CNN since, from 9/11 to Hurricane Katrina coverage. He was even once considered for surgeon general but opted out. His net worth is a handsome $12 million.