The Real Reason Chris Hemsworth Almost Wasn't Thor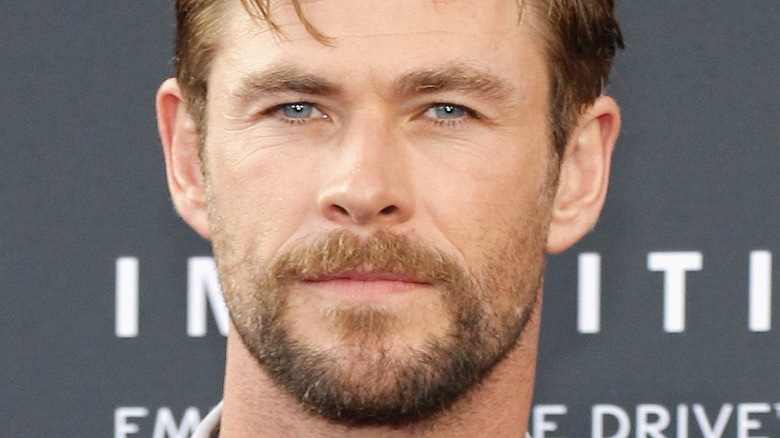 Shutterstock
It's hard to think of anyone else playing the iconic hammer-wielding character of Thor other than Australian actor Chris Hemsworth. His role as the Asgardian god of thunder catapulted Hemsworth onto the Hollywood A-list. But there was a time when the Marvel action hero didn't think he would get a shot at the role. Even worse, he feared the role would go to someone close to him, per CheatSheet. But we'll get to that in a minute.
Hemsworth was born in Melbourne, Australia in 1983. He's the second of three sons. His brothers Liam and Luke are also actors, per IMDb. American audiences were introduced to Hemsworth in 2009's reboot of the "Star Trek" movie franchise. He played Captain James T. Kirk's father, George Kirk. Not long after "Star Trek" was released, the filmmakers behind "Thor" started looking for their lead. By the time Hemsworth auditioned, however, dozens of other hopeful actors had done their best to snag the role, including Tom Hiddleston, per CheatSheet. Of course, Hiddleston ended up being cast as Loki, so he got his own chance at an iconic Marvel Cinematic Universe role.
Hemsworth then auditioned for the role, but faced stiff competition. In fact, Daniel Craig was offered the role without having to audition, per Collider. Charlie Hunnam, Alexander Skarsgard, Kevin McKidd, Joel Kinnaman, and WWE star Triple-H, all auditioned, too. Hemsworth was not even being considered at this point. While he would go on to secure the role of Thor, he almost did not get his chance. Here's what happened.
Chris Hemsworth had to convince the producers to let him audition for Thor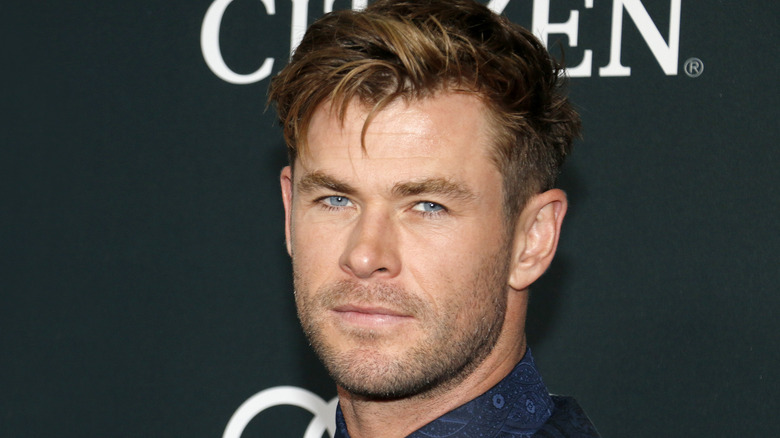 Shutterstock
While nearly every young, strapping actor of a certain age, weight, and height were being considered for the role of Thor, Chris Hemsworth didn't even get a screen test at first because producers passed on the idea of him, per Collider. He was having a hard time landing an agent in the U.S. and, without an agent, it's hard to get an audition in Hollywood. CAA, Endeavor, and ICM passed on representing him, per Deadline. Finally, agent Ilene Feldman saw something in Hemsworth and signed him.
Then, Chris' younger brother Liam Hemsworth auditioned for the role. In a Quora Q&A (via Culturess), Chris said, "I had a very early audition early on in the process, didn't go very well. My little brother had an audition, he almost got the part. Then didn't 'cause they said he's a bit young so they opened the casting back up."
Chris went in and read for the role again. Only this time he was angry that his younger brother had almost gotten the role he wasn't even being considered for and that emotion fueled an epic audition that landed the Aussie actor the career-making role. Chris said (via Culturess), "And [I] actually had to call him and say 'How was the audition? Give me some tips,' and he did, thankfully, and I got the part. So it was a very collaborative family event, that one. Motivated by a little brotherly rivalry."