How James Corden Is Going To Change His Late Night Talk Show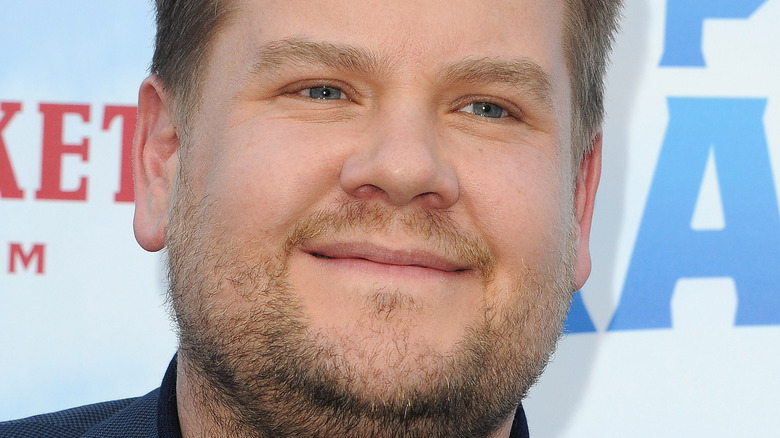 Shutterstock
James Corden has been lighting up the internet with "The Late Late Show" since 2015, and he continuously outdoes himself with hilarious sketches and celebrity guests. Corden is probably best known for his viral "Carpool Karaoke" segments, like his January 2016 drive with Adele that racked up over 238 million views on YouTube. And we can't forget about the time he sang with former first lady Michelle Obama — Missy Elliott even surprised them!
Corden opened up in a June "60 Minutes" interview about the segment's popularity, saying no one wanted to participate at first. "It was crazy," he said. "I mean, we managed to get Mariah Carey and I will always be indebted to her for saying yes. So I genuinely honestly don't know if we're having this conversation if she hadn't said yes. I think it's that important to our show." He revealed Paul McCartney was his favorite guest, adding, "It was just a– just a day I'll never, ever forget."
Corden might be riding high from the success of "Carpool Karaoke," but another segment of his show is under fire. Keep reading for more details.
James Corden is under pressure to revamp part of his show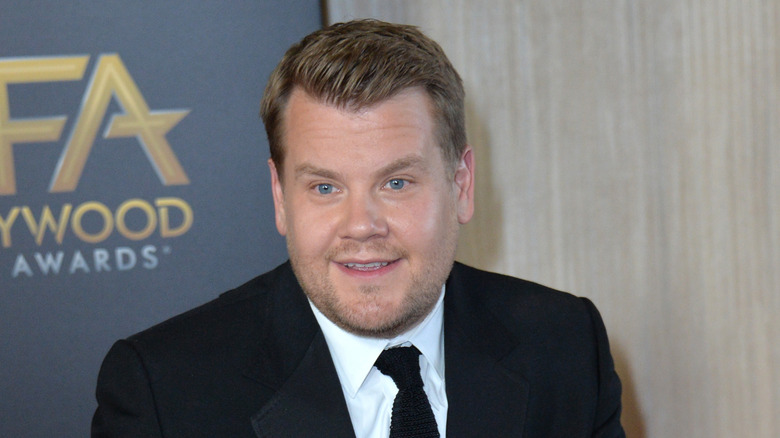 Shutterstock
James Corden is reportedly changing the "Spill Your Guts" segment of "The Late Late Show" due to a petition calling to cancel it, according to the New York Post.
TikToker Kim Saira posted a video where she reportedly lit into the segment that pushes show guests to answer seemingly tough questions or "eat gross foods," like "embryonic duck eggs, chicken feet and other eats that are regularly eaten by Asian people," according to her video. The video was just the tip of the iceberg for Saira — she created a Change.org petition asking Corden to "remove or change" "SPG" for the "insensitive" take on Asian eats, apologize, and donate to groups helping Asian-owned restaurants and businesses. "So many Asian Americans are consistently bullied and mocked for their native foods, and this segment amplifies and encourages it," Saira wrote in the petition, which has more than 45,000 signatures at the time of this writing.
Although Corden has not formally apologized, he reportedly mentioned changes to the segment during an interview with Howard Stern (via Deadline). "We heard that story, and the next time we do that bit we absolutely won't involve or use any of those foods," Corden said. "As you said at the start, our show is a show about joy and light and love, we don't want to make a show to upset anybody."