The Truth About Mina Starsiak Hawk's Relationship With Her Mom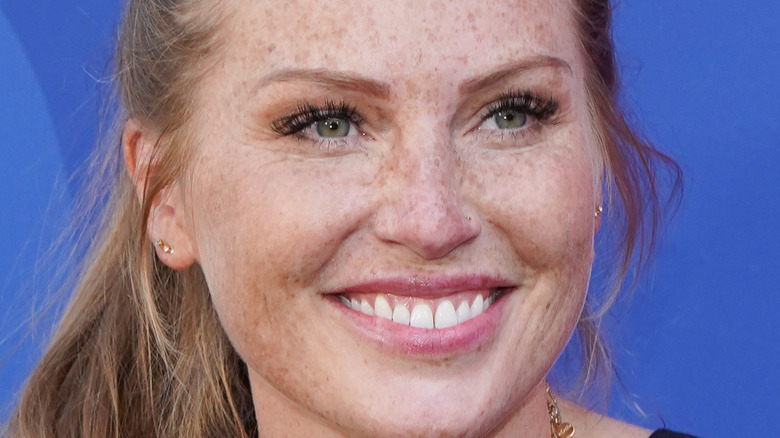 Rachel Luna/Getty Images
Seeing that they started a business and then starred in an HGTV reality show together, you have to imagine that Mina Starsiak Hawk and her mom Karen Laine of "Good Bones" have an unusually close relationship. After all, mother-daughter dynamics are rarely as uncomplicated as they seem.
Mina and Karen started their home renovation business, Two Chicks and a Hammer, after Mina was inspired by fixing up her own first home after college. It was just a few years later that the duo were approached by casting teams at HGTV to star in their own Indianapolis-based show, per their website. While Karen is no longer a full-time part of "Good Bones," she still makes the occasional appearance. And it certainly wouldn't be the same without her input from the beginning.
Mina, who gave birth to her second child in September, isn't typically shy when it comes to sharing the details about her life or her family. In fact, she even wrote a children's book inspired by her big, blended fam, "Built Together." Here is what she's said about the real relationship she has with her mom.
The 'Good Bones' stars have ups and downs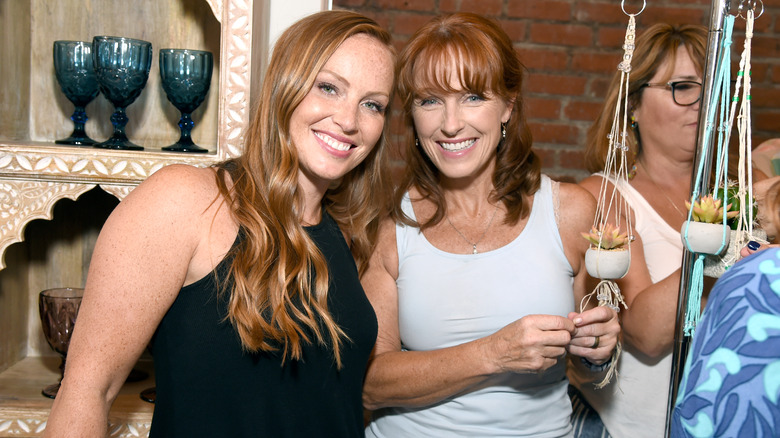 Michael Kovac/Getty Images
Fans of "Good Bones" love the back-and-forth dynamic between Type A Mina Starsiak Hawk and her more unconventional, freewheeling mom, Karen Laine. But, like any mom-and-daughter duo, they've had peaks and valleys.
"We always have these ups and downs. That's how mom and I have been, honestly, since I was like 6," Mina said in an interview with The List. "We didn't talk for a year, like my first year of college."
After the first season, Mina explained to IndyStar that filming the show also put a strain on their relationship. "I think we're just getting back to the point where we like each other again," she said. "We live next door to each other. We're mom and daughter and friends, as well. In regular life we would go to our separate corners when we need a break, but when we're filming it's full time, five to six days a week, so there wasn't time to go to our corners."
Speaking to PopSugar, Karen joked, "Any mother-daughter duo who says they'd love to work together only says that because they haven't done it!" But she also added that they've discovered how they both have different skill sets and they mesh well together. And being family means they'll always have each other's backs. Mina said, "There's a level of trust you don't get even with a lifelong friend — you can't get that unless you're with family."