Sean Paul Announces Birth Of First Child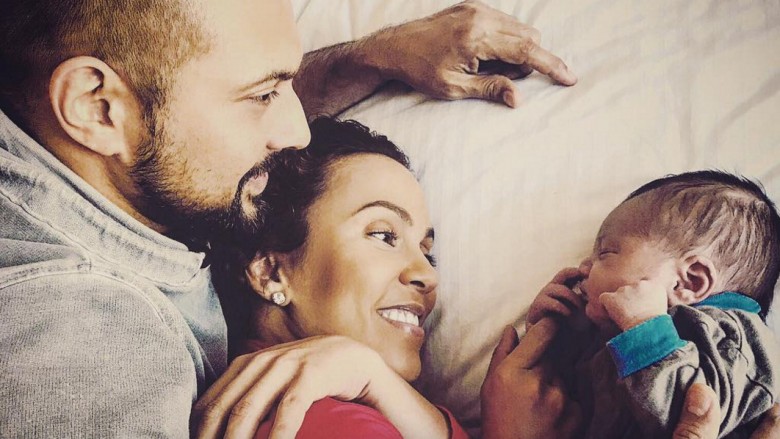 Celebrity baby announcements just keep on rolling in. Hip hop artist Sean Paul (real name: Sean Paul Ryan Francis Henriques) welcomed his first child into the world, sharing the news on Sunday, Feb. 26, 2017. He posted a photo of his family on Instagram, writing, "AN THEN THERE WERE 3 BIG UP MI SON THE REAL BOSS LEVI BLAZE HENRIQUES AN MY WIFE THE BOSS MOMMY." And honestly, they couldn't look happier.
Paul, 44, and his wife Jodi Stewart Henriques, whom he married in 2012, previously announced their pregnancy on—where else?—Instagram. Paul posted a photo of himself playing the piano while Henriques, who goes by Jinx, holds a guitar in the background. On top of the piano sits a small pair of shoes, just the right size for a baby. In the lower left hand corner, the image states, "Lead singer arriving February 2017."
In December 2016, Paul spoke to BBC News about the upcoming birth of his child, stating, "My wife's been doing a lot of preparation and warning me...but I've always been like, 'Ach, I'll be a great dad.'" Although, the "Gimme the Light" artist added, "Then there's times when I'm talking out loud and I'm realizing that I'm going to have to clean that filthy mouth out!"
Congrats to the new parents!