Kourtney Kardashian Criticized For Allowing Daughter To Wear Lip Ring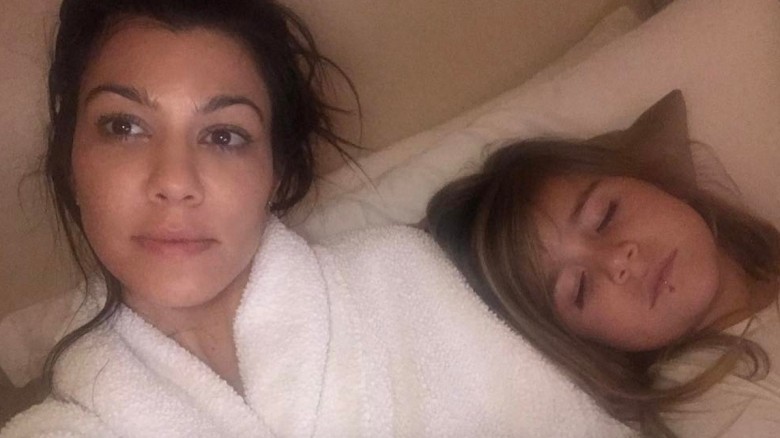 Kourtney Kardashian is at the center of a parenting controversy after uploading a photo to Instagram of herself and her daughter, Penelope Disick. In the image, Disick, 4, can be seen wearing a lip ring. "Our Oscar Sunday," Kardashian, 37, writes. "Yes, that's a lip ring. Thanks @kimkardashian."
Some of Kardashian's 53 million Instagram followers were quick to comment, angry that any mother would allow their young child to pierce her lip. One follower wrote, "You got your little daughter a lip ring? And parent of the year goessss to." Another compared the situation to her own childhood experience, sharing, "When I was her age I wasn't even allowed to wear nail polish."
While Kardashian received many hostile comments, she did have some support. One follower attempted to be the voice of reason, stating, "All negative commenters need to get a flipping life I swear. Did any of you play dress up with makeup and heels at that age? No different."
All of this, of course, begs the question: How do we know that the lip ring in question is real? It's likely faux jewelry courtesy of Aunt Kim, who rocked her own lip ring over the 2016 holiday season.
Karashian's recent round of mommy shaming comes on the heels of her reported rejection of ex Scott Disick's proposal during her family's vacation in Costa Rica. According to Us Weekly, the oldest Kardashian sibling isn't interested in pursuing anything other than a platonic relationship with the father of her three children. Prepare to see that drama play out on a future episode of Keeping Up with the Kardashians.