'Cash Me Ousside' Girl Fields TV Offers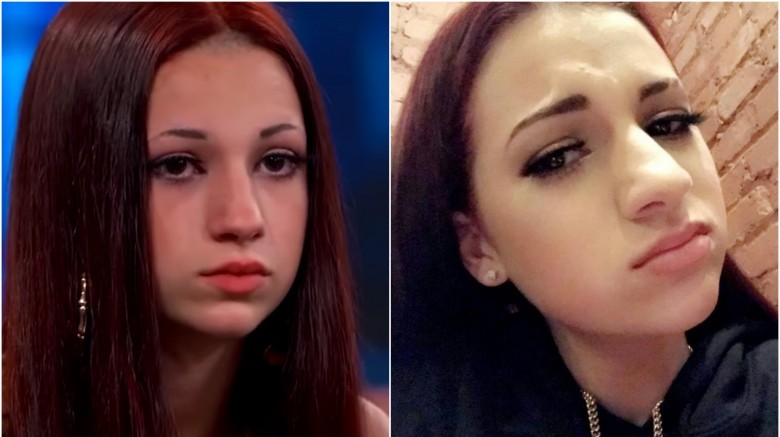 Face it: We all knew this was coming.
Danielle Bregoli, otherwise known as the "Cash Me Ousside" girl, may be headed for the small screen. TMZ reports that Bregoli will meet with reality show producers on Wednesday, Feb. 28, 2017 to presumably discuss starring in her very own TV show.
Bregoli has allegedly been in touch with seven production companies in total. Four of these companies are reportedly interested in filming a reality show of Bregoli and her mother, Barbara Ann Peskowitz. The other three? They're reportedly considering giving Bregoli a scripted series.
Bregoli, 13, rose to celebrity status after her stint on a 2016 episode of Dr. Phil, where she and her mother aimed to address their rough and often violent relationship. During the segment, the teen famously told the audience what sounded like, "Cash me ousside. How bow dah?"—a phrase which soon launched thousands of memes across the internet.
TMZ also shares that Bregoli will probably move to Hollywood to work on any future show, as both her mother and her managers don't want her getting into trouble in her home state of Florida. Although, it doesn't seem like Bregoli even needs to be on the ground to be mixed up in a controversy. On Feb. 6, 2017, the budding reality star reportedly punched a fellow passenger on their Spirit Airlines flight, causing her, her mother, and the other passenger to be removed from the plane.