Lisa Kudrow Addresses The Possibility Of A Friends Reunion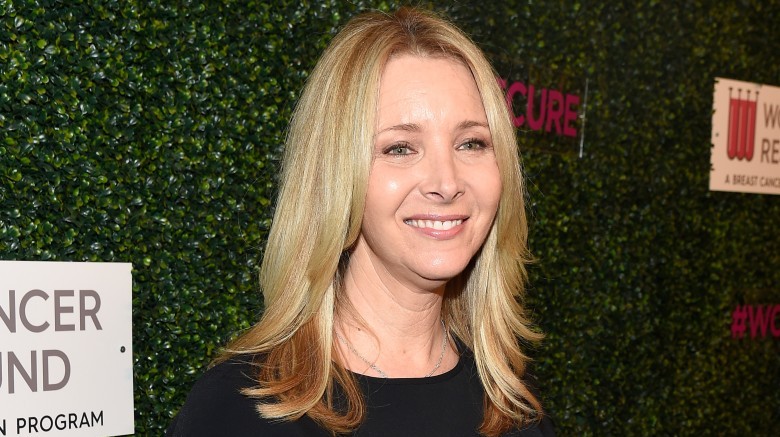 Getty Images
With so many TV shows returning from beyond the silver screen grave (Will & Grace, Gilmore Girls, Twin Peaks, etc.), you'd think anything was possible—including that Friends reunion we've all been pleading to see happen.
But Lisa Kudrow, who played Phoebe on the hit NBC sitcom, has bad news for fans of the beloved series. In an interview with Savannah Guthrie on the Today show, Kudrow, 53, revealed that a new season of Friends (1994-2004) just wouldn't work. "I don't see it happening. It would be fun, but what would it be about? Think about it," she said, before adding, "The thing we liked best about the show was that they were 20-somethings and they were their own family. Now, they all have families, so what are we going to watch?"
Fellow Friends alum Jennifer Aniston seems to share Kudrow's opinion that a reunion just wouldn't make sense. In an interview with ITV's Lorraine Kelly in December 2016, Aniston, 47, blamed the changing times for the probable failure of a reunion: "There was something about a time where our faces weren't shoved into cell phones and we weren't, like, checking Facebooks and Instagram, and we were in a room together, or at a coffee shop together, and we were talking...having conversations. And we've lost that." It's true—Friends aired before laptops and smartphones became societal must-haves. But we'd still be interested in seeing how the Central Perk crew handles life in today's digital age.
Kudrow did admit, however, that she's "managing expectations." She told Guthrie, "If we don't tell you that one's coming, and then it doesn't happen, you have no reason to be disappointed." So could that mean there's still a slim possibility of a surprise Friends reunion? Doubtful. But we're still hanging onto that small glimmer of hope.
If you're jonesing to see Kudrow on the screen, you can catch her in the movie Table 19, alongside Anna Kendrick, in theatres on March 3, 2017.
Or you could marathon Friends again on Netflix. No one's judging.