Nicole Kidman Nearly Suffered A Wardrobe Malfunction At The Oscars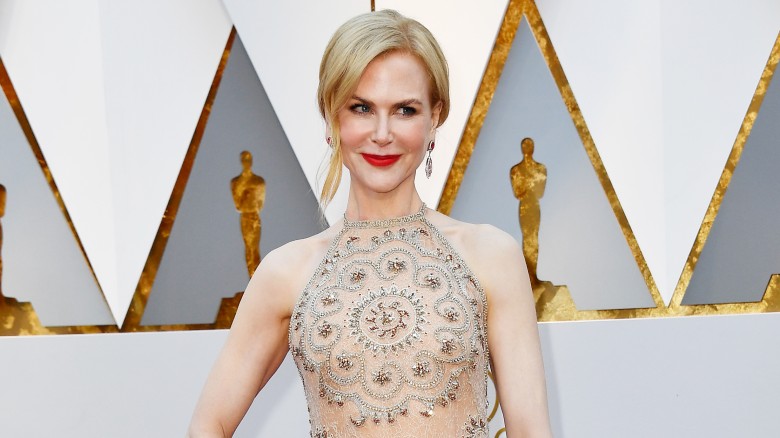 Getty Images
The stars were out for the 89th Academy Awards on Sunday, Feb. 26, 2017—all dressed to the nines in designer duds. Nicole Kidman was, of course, no exception. The blonde actress, once known for her stunning red hair, stepped out in a custom Armani Privé creation: a beautiful nude-colored gown with sparkling embellishments and an open back, save for crisscrossing straps.
While she easily topped Hollywood best-dressed lists, it turns out that wearing the one-of-a-kind gown wasn't so simple. People pointed out that Kidman's dress seems to have broken during Oscar host Jimmy Kimmel's tour bus bit, sometime between hugging a woman and having her hand kissed by a man. In a photo, one strap of her dress appears loose, prompting viewers to believe it must have snapped. Later in the night, Kidman's dress no longer boasts its crisscross back, but instead is tied around her neck like a makeshift halter.
We have to say, it was quick thinking of Kidman to tie her dress back like that. She narrowly avoided a major wardrobe mishap. Unfortunately, Kidman still managed to garner unwanted attention at the awards show due to her awkward seal-like clapping. Has she always applauded like this?