U2 Sued For Allegedly Stealing Song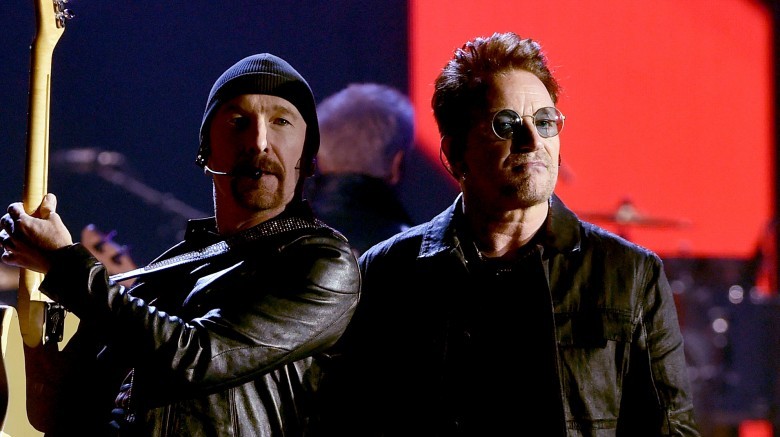 Getty Images
Wait, what year is it?
U2 released their album Achtung Baby in November 1991, and now, 25 years later, they're being sued for allegedly stealing the song "The Fly" from British guitarist Paul Rose. According to TMZ, Rose, who boasts 12 solo albums, is seeking $5 million in damages for the theft of his song "Nae Slappin."
Spin reports that Rose claims his demo tape, which featured "Nae Slappin," made its rounds in 1989 at Island Records, where U2 was signed at the time. Rose believes that the Irish rock group heard his work and stole his ideas for their music in an attempt to enhance their own sound.
In the lawsuit, Rose states (via New York Post), "An ordinary lay observer would reasonably find that the songs are substantially similar and that an infringement has occurred."
But why would Rose wait a quarter of a century to make this accusation?
Well, according to his lawyer, Thomas Mullaney, Rose was worried that coming forward with this information would have ruined his music career, as he had just been starting out in the industry when his song was allegedly stolen. Rose also recently found an Island Records employee that can corroborate his story, backing up his claims that "Nae Slappin" was played often while U2 searched for inspiration for their album, Achtung Baby.
Island Records is also named in the lawsuit.