What You Don't Know About David Miscavige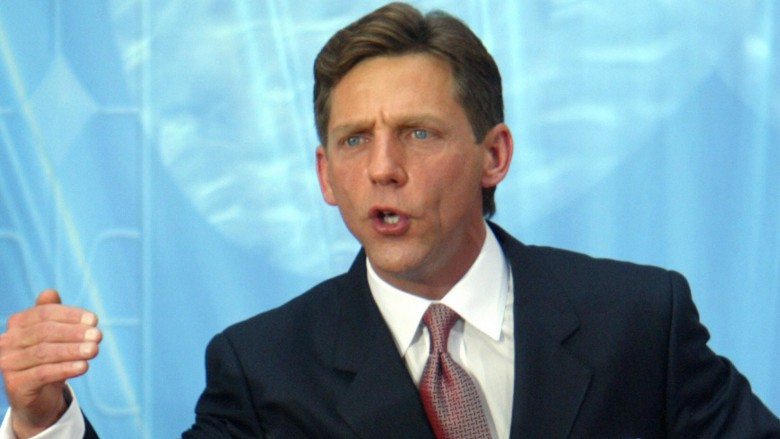 Getty Images
David Miscavige, head of the Church of Scientology, is surrounded in controversy. His own father published a damning book called Ruthless: Scientology My Son David Miscavige and Me, and actress and former church member Leah Remini produced a scathing series called Leah Remini: Scientology and the Aftermath. Who is the man behind the headlines, and why has he attracted so much negative attention? We'll paint you a portrait, and you can be the judge.
He was introduced to Scientology as a child
Getty Images
Raised Roman Catholic, Miscavige was introduced to Scientology by his father, Ronald Miscavige, who had consulted a Scientologist to treat his son's asthma and allergies, reported Us Weekly. What does Scientology have to do with health care? Its founder, L. Ron Hubbard (pictured above), reportedly promoted a methodology known as dianetics, defined as "what the soul is doing to the body," which practitioners believe "can help alleviate unwanted sensations and emotions, irrational fears and psychosomatic illnesses (illnesses caused or aggravated by mental stress)," according to dianetics.org. Apparently, Ron thought his son's soul was allergic to something.
According to the Business Insider, David left high school at the age of 16, with his father's permission, to join the Sea Organization, a group of Scientology's most dedicated members. He wound up working directly with Hubbard and, according to the Tampa Bay Times, by age 19, he was leading the Commodore's Messenger Organization, a team that investigates problems within the church. In 1986, after Hubbard's death, David rose to his current position as the church leader.
He brokered a controversial peace with the IRS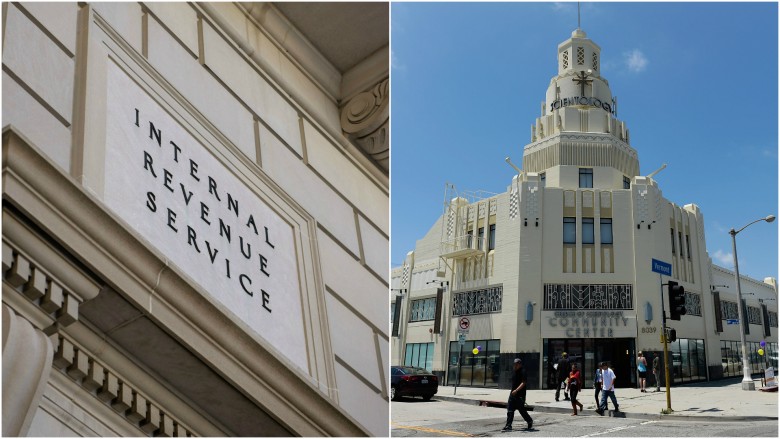 Getty Images
The Church of Scientology lost its tax exempt status in the 1960s after it was uncovered that the church was allegedly targeting government officials with thousands of lawsuits. According to CBC News, "Scientology agents dug into the private lives of IRS staff, looking for evidence of drinking or marital cheating, then planted news stories on them. It offered a $10,000 reward for dirt on the tax agency." In 1978, 11 high-ranking church officials were indicted "in an allegedly widespread conspiracy to plant spies in government agencies, steal official documents and bug government meetings," reported The Washington Post.
More than two decades later, David was able to restore Scientology's tax-exempt status and end "the war with the IRS," but that hard-fought peace was not void of controversy. According to Lawrence Wright, author of Going Clear: Scientology, Hollywood, and the Prison of Belief, deals were struck behind closed doors. "Essentially, Scientology bludgeoned them into this tax exemption, which now denominates them as a religion," reported Salon. "Previously, they were seen as a business enterprise and that's the way they are seen in some European countries."
The Hole
Among the most talked about controversies surrounding Scientology is the alleged existence of "The Hole," a supposed work camp where troublesome members of the church are detained and "rewired," according to former member Remini (via the New York Daily News).
Though the church denies the existence of The Hole, many former Scientologists have spoken about it, including former church spokesman Mike Rinder (featured in the video above.) According to the HBO documentary Going Clear: Scientology and the Prison of Belief (via Rolling Stone), David created The Hole as a place where wayward members of the church would suffer through beatings, water torture, physical labor, and other forms of interrogation and punishment in an attempt to elicit confessions and atone for crimes against the church.
His wife is 'missing'
Michele "Shelly" Miscavige was once a very public figure within the Church of Scientology, but according to The New Yorker, she mysteriously disappeared in 2006. Former church members have claimed Shelly disappeared after she "filled several job vacancies without her husband's permission," the magazine reported in 2011. "Her current status is unknown."
Shelly's friend, The King of Queens actress Remini, reportedly asked a number of high-ranking church members about Mrs. Miscavige's unexplained absence at the wedding of A-list celebs Tom Cruise and Katie Holmes in 2006. Remini told People that top church official Tommy Davis told her, "I don't think you have the f*****g rank, quite honestly, to ask where Shelly is." Remini filed a missing person report with the Los Angeles Police Department in 2013, but authorities deemed the report unfounded, reported People.
It wasn't until 2015 that Shelly was reportedly spotted in public. According to News.com.au, an anonymous source told Scientology critic and blogger Tony Ortega (featured in the video above) that they saw Shelly entering a hardware store in a small town near the Church of Spiritual Technology headquarters in California. The insider claimed Shelly was being "escorted by two men" and looking "thin" and "disheveled. Almost like she was homeless." The news outlet reported that she was allegedly spotted again in that same town in April 2016.
He's been accused of physical abuse
In an interview on Leah Remini: Scientology and the Aftermath (via USA Today), former Scientologist Jeff Hawkins says David is "a mean guy" who "physically assaulted me five separate times." One of the beatings was allegedly because David didn't like an infomercial script Hawkins created for the church. "(David) just keeps working himself into a tizzy," Hawkins said. "Then, finally, he jumps up on the table, launches himself at me, knocks me back against the partition wall, starts hammering my face, knocks me down on the floor. I was scratched up. My shirt was ripped off."
During the same televised episode, another former Scientologist, Tom DeVocht, said that after not getting the permit needed to tear up the sidewalk outside the Scientology headquarters, Miscavige "dove across the table, grabbed my [expletive] tie, and shoved it up. And I couldn't breathe. I couldn't talk."
The Church of Scientology denied those claims and fought back against its accusers. According to USA Today, the church wrote letters to A&E, which aired Remini's show. The letters reportedly said, "lying is nothing new for Hawkins" and "compulsive lying permeates nearly every aspect of DeVocht's life." The church also called Remini's show "tainted."
His father says he has a bad temper
David's father, Ron, told the ABC News program 20/20 that his son has a short fuse, recalling a time when David allegedly screamed at and degraded his dad for about an hour at a church function. "I'm the one that got him into Scientology. I raised him, good or bad," Ron told ABC News. "And to come to this? What the hell is this? This is nuts." The church dismissed those claims, insisting father and son didn't spend much time together.
Some claim he is emotionally abusive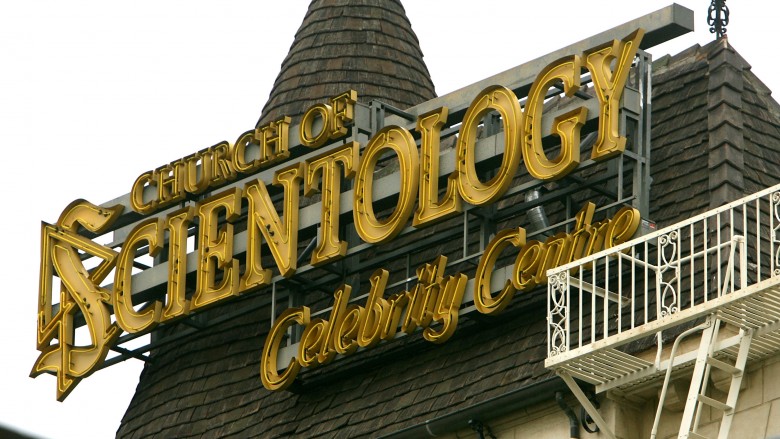 Getty Images
A number of former Scientologists were interviewed by the Tampa Bay Times as part of an extensive series of investigative articles, and the portrait they painted of David's behavior was disturbing. In one article, the Times talked about church executives being held at "The Hole" and put through a mentally grueling ordeal under David's direction. The executives "could leave only once a day, for a shower, otherwise they stayed put. Food was brought in. They slept on the floor, men around the conference table, women in the cubicles and small offices ringing the room." According to the Times, "Miscavige called meetings at odd hours, 2 a.m., 4 a.m. Day after day, the exhausted executives puzzled through management structure and the pricing system for church services, trying to guess what their leader wanted."
At one point, David reportedly forced the church officials to play a bizarre game of musical chairs to "determine who among them was the most committed to the tasks at hand. All but the winner would be reassigned to Scientology's far-flung outposts," even if that meant breaking up families, reported the Times. The game allegedly began in the evening and continued into the wee hours of the next day, with David periodically pausing to lecture the group. When the madness finally concluded, David reportedly left and said he'd see the group the next day. He "never carried out his threat of mass transfers," according to the Times.
His relatives left the church
David's niece, Jenna Miscavige Hill, released a memoir about her experiences with Scientology titled Beyond Belief: My Secret Life Inside Scientology and My Harrowing Escape. "Even if something seems good at first, if an organization is telling you that you can't look at certain information or is keeping you away from your family, then it's time to reevaluate," she told People.
David's father, Ron, also left the church after 40 years. "David runs Scientology with an iron fist and, to my mind, it has become a cult, pure and simple," he wrote in Ruthless: Scientology, My Son David Miscavige and Me (via the Los Angeles Times) "When I compare the happy, fun-loving boy I raised to the man he has become, the images of Dr. Jekyll and Mr. Hyde spring immediately to mind."
Though Ron has said he hoped his story would prompt reforms within the church, others have said he's just trying to profit off his son's success. "That is a father who is a despicable human being, simply trying to make a buck off of the good name, fame and kindness of his son," church attorney Monique Yingling wrote in a letter to the Times.
He went to great lengths to impress Tom Cruise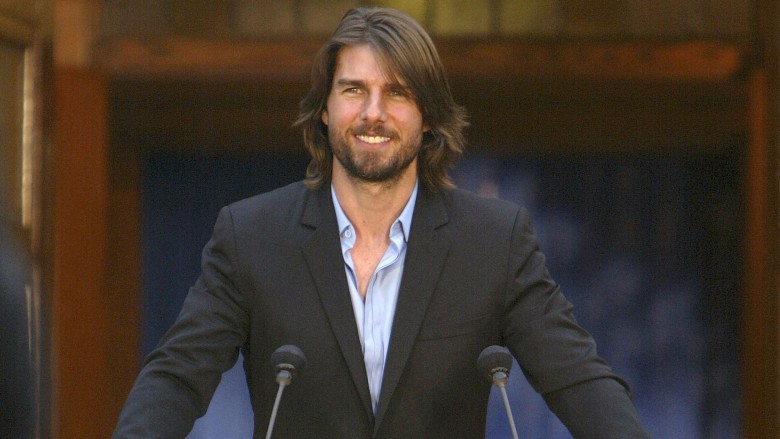 Getty Images
The church's connection to A-list actor Tom Cruise was no accident, at least according to Ron. The ostracized father told Radar Online that David was "determined" to make the Mission Impossible star the face of the faith because he was "impressed with the public relations potential that Cruise could lend to Scientology." Ron's book claims David "orchestrated every detail" of an elaborate welcome party for Cruise, even hiring founder Hubbard's chef to prepare a special dinner near the pool, which had been decorated to look like a sailboat," according to Radar. Ironically, Cruise reportedly arrived late and skipped the dinner.
Needless to say, Cruise and David have reportedly become good friends. Cruise even received the prestigious Freedom Medal of Valor from the International Association of Scientologists and appeared in a flashy pre-recorded promotional video.
He allegedly hired private eyes to follow his dad
In 2013, two private investigators confessed to police that David hired them for $10,000 a week to follow his father, Ron, according to The Telegraph. At one point, one of the spies reportedly saw Ron "stumble and clutch at his heart," so he called his boss. According to the Los Angeles Times, David called back and allegedly said, "If he dies, he dies." The church denied those claims.
"Ten thousand dollars a week of tax-exempt money went to follow this man in his late seventies because David Miscavige was so paranoid and worried about what Ron might say," says outspoken Scientology critic Mark Bunker in the video above. He claims the private investigators even put a tracker on Ron's car.
What's next?
Despite a growing number of increasingly outspoken detractors, David is still firmly at the helm of the Church of Scientology and leading a battle against its naysayers. According to the Tampa Bay Times, the church even operates a website that aims to discredit Ron and his book. According to Scientology.org, the future looks bright for the faithful. "Mr. Miscavige is the driving force of a movement now spanning the globe with Ideal Churches of Scientology," the website says. "He set the direction for the acquisition, design and planning of new Churches and in consequence, the horizons of Scientology are filled with scores of new Churches in the making for the second decade of the century." The church even created a 2017 Super Bowl commercial (featured above.) Stay tuned, everyone. We're certain you haven't heard the last from David, his followers, and his foes.