Katy Perry And Orlando Bloom Taking A Break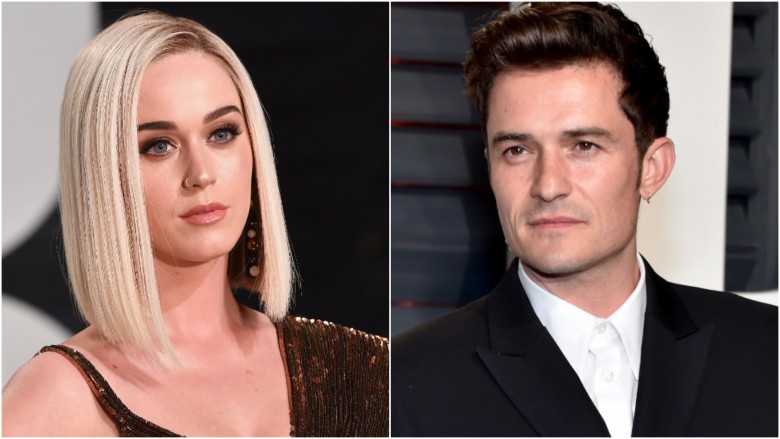 Getty Images
We know, we know. A break. Sounds like that episode of Friends, but sure enough, representatives for Katy Perry and Orlando Bloom have announced that the two stars are taking some time apart.
According to People, both camps released a statement on Feb. 28, 2017, saying, "Before rumors or falsifications get out of hand, we can confirm that Orlando and Katy are taking respectful, loving space at this time."
The couple dated for a little more than a year and was first spotted flirting at a Golden Globes after party in 2016. Since then, we've been treated to a number of sweet (and hilarious) moments from the playful pair, including their matching Tamagotchis at the 2016 Met Gala and their coordinating presidential Halloween costumes.
News of their split comes as a surprise to fans, as Perry and Bloom were seen at the Vanity Fair Oscars party together on Sunday, Feb. 26, 2017. Although, watchful fans may have noticed something was amiss. A source told People that the two, who arrived separately, didn't spend much time together: "They got together for a photo, but that was about it."
Their separation could very well be due to work. Perry is currently promoting her latest single, "Chained to the Rhythm," and is working on her next studio album. According to The New York Times, she was previously taking time to "evolve" as an artist. Bloom, on the other hand, recently returned from a Unicef mission and has been involved in a handful of film projects, according to IMDB, although many are reportedly in post-production.
Prior to their relationship, Perry was involved in an on-again, off-again romance with John Mayer. Bloom has been linked to now ex-wife model Miranda Kerr, with whom he shares six-year-old son Flynn, as well as Selena Gomez.
The day before the statement was released, Bloom shared a photo of himself with Perry's adorable dog on Instagram—so it seems that the pair, while no longer romantically involved, remains on good terms.